This article will detail white fly growth cycle, explain why they are such a hard pest to control and then list treatment options which work.


Related articles:        APHIDS         APPLE MAGGOTS         BAGWORMS        BARK BEETLES        BUDWORMS        CUCUMBER BEETLES        SLUGS        SOWBUGS        SQUASH BUGS         THRIPS        TWIG GIRDLERS
Other Information:         PEST ARTICLES


WHITE FLY SPECIES *
White flies are small winged insects which look more like moths than flies. They have a powdery wax which both protects them and is key to identification. They are active in all parts of the world and will thrive year round in the south but go dormant during the winter in northern states. Though white flies can be a tough and persistent pest, the right combination of materials combined with the right timing of treatment can solve any infestation.
White flies have two main species which are active in the United States. The Citrus and the Greenhouse are most commonly found but others exist. Citrus white flies are found on just about any plant – not just fruit. Citrus white flies are hardy and will be active year round.
WHITE FLY BIOLOGY *
Greenhouse white flies are easier to control and will go dormant as winter sets in around the country. Greenhouse white flies are more prevalent in greenhouses though plants which move to homes and gardens carrying active populations will surely enable them to still live. Both species develop from eggs and grow through a series of instars. The last instar is the pupa stage during which young change to adults.
Adult white flies will lay eggs in less than a week once they emerge. Eggs are very small; almost invisible. Eggs will be laid on the underside of leaves, in hard to see locations, in generally well protected parts of the plant.
Once the young emerge, they will immediately begin to feed. Though their development can occur in less than a month, a much longer development time frame is not uncommon. Cycles can take as long as a year if conditions are not so favorable. However, regardless of how long it takes them to develop, damage will certainly be happening to any host plant on which they reside.
WHITE FLY PROBLEMS *
White flies are a problem because they have piercing mouth parts which allow them to such plant sap. This behavior is what they do to feed and host plants are prone to many problems during such feeding. There are many problems that feeding white flies cause including:
Leaf damage. Feeding white flies will cause leaves to turn up and brown, disabling them to perform their responsibilities. Damaged leaves look bad and promote decay fungus and bacteria to form.
Sap drainage. White flies have an insatiable hunger for plant sap and will suck as much of it as they can from the host plant. Young host plants will not be able to meet these demands and don't stand much of a chance to survive; adult plants which loose vital sap are more prone to disease, heat stress and less likely to rebound from any environmental shock.
White flies excrete honeydew which lures other nuisance insects onto the host plant. These secondary insects will feed off the honeydew and effectively farm it for it's nutritional value but invariably they will become established on the property or in nearby structures. This secondary insect infestation is usually some type of ant, wasp or beetle. Regardless, feeding white flies allow such populations to thrive. Furthermore, the honeydew goes bad and grows a mold known as Black Sooty. This mold damages host plants preventing them from processing food properly further contributing to the host plants demise.
White flies are unsightly when they populate any plant and if prized landscaping gets infested it really looks bad. Active white flies will buzz around host plants throughout the day and are very noticeable. They are annoying when active on fruit or flower producing stock and can easily be brought into the home with anything harvested off infested plants.
Lastly, white flies are extremely prolific. Once they get established on any plant around the home or garden they will readily migrate and look to infest any other nearby vegetation. White flies don't discriminate; they will move onto any plant that has healthy and abundant sap. It is not uncommon to have local populations thrive on some field of weeds only to start migrating into someone's prized roses.
WHITE FLY ZONES *
There is not a lot you can do to stop white flies from finding any of your healthy roses, privets or other shrubs on which they like to feed. If you are located in a region which harbors white flies, be prepared to have some type of local infestation on existing plant stock which will need some attention.
WHITE FLY TRAPS *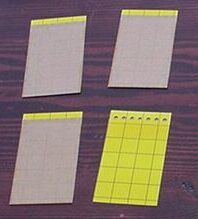 However, before you do, it is a great idea to set out some WHITE FLY TRAPS. These are bright yellow glue traps which white flies will readily be drawn as they leave local colonies seeking new host plants. These traps will serve you by catching these foraging reproductives before they are able to settle down and start feeding and egg laying. Furthermore, these traps can serve as an alarm alerting you to activity which may have begun to establish itself.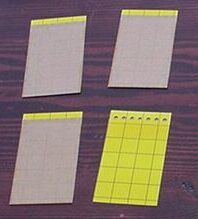 White Fly Traps:  http://www.bugspraycart.com/traps/glue/aphidwhitefly-trap-4-pk
It is recommended that one be placed on any plant you wish to protect. Inspect them no less than once a week and if activity is found, be sure to start inspecting for any population which may be started. These traps can last up to two months unless they either fill up or the glue gets dried.
If you already have white flies active in your garden or house plants, there are several materials which can be used to keep them in check. Keep in mind that white flies are persistent. They reproduce quickly, like to hide on parts of the plant which makes the hard to reach when spraying and have certain stages which are not susceptible to chemical. For this reason it is important to choose the chemical of treatment carefully. Here are your options along with guidelines to get the most out of any spraying program you decide to employ.
ORGANIC WHITE FLY CONTROL *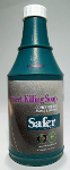 An organic material that can be sprayed for white flies is INSECTICIDAL SOAP. This material works several ways. First, it prevents adults from flying so they are not able to migrate to neighboring plants. Secondly, it stops the colonies from laying more eggs. Thirdly, it will suffocate some members of the colony immediately decreasing activity following treatments. Since it's so safe, you can spray any plant – including fruits and vegetables – without any hazard to people or pets that may be eating the harvest. Soap is certified for organic gardening so it's an excellent choice for organic growers.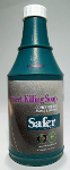 Soap: Insect Soap: http://www.bugspraycart.com/organic/liquid/insecticidal-soap
ORGANIC WHITE FLY SPRAY *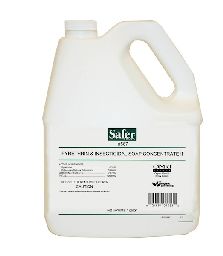 We also have some slightly stronger organic formulations which will last longer meaning you won't have to spray quite as frequently. Since white flies can be both persistent and stubborn, MULTI PURPOSE INSECT KILLER would be the next option if the Insecticidal Soap isn't working well enough. 3 IN 1 CONCENTRATE is another great organic option which uses three actives so you get a true insecticide, miticide and fungicide "all in one". Remember, when using any of the organic options it's important to treat enough to keep the target pests under control. This could be as frequent as twice a week but in general, once every 10-14 days will do the job.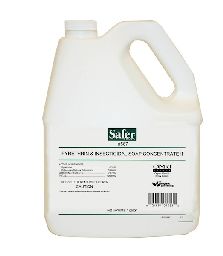 Organic Insect Killer: http://www.bugspraycart.com/organic/liquid/multi-purpose-insect-killer-24-oz

3 in 1 Spray: http://www.bugspraycart.com/organic/liquid/3-in-1-fungicide-miticide-insecticide
WHITE FLY CONTROL DUST *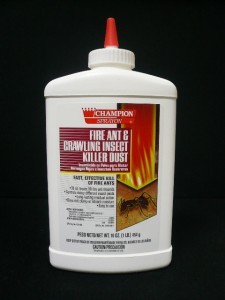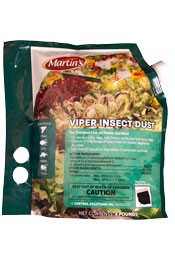 If these organic sprays have not proven effective you may want to try a dust formulation. This is a dry material which does a good job floating around the plant and covering key nest locations. Since white flies have a knack of avoiding direct applications, it is critical that you get all surfaces of the plant. Dusts like PERMETHRIN DUST or DELTAMETHRIN DUST are good choices and do a good job on white flies. These are two products which are in a form much like baby powder. They are applied with either a HAND DUSTER or a DUSTIN MIZER.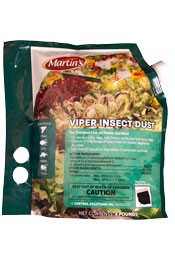 Permethrin Dust: http://www.bugspraycart.com/insecticide/dust/viper-perm-dust-4-lb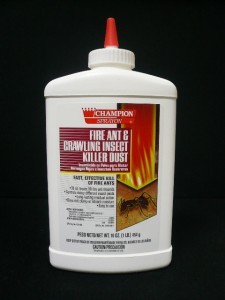 Delta Dust: http://www.bugspraycart.com/insecticide/dust/deltamethrin-dust
Hand Duster: http://www.bugspraycart.com/equipment/dusters/crusader

Dustin Mizer:  http://www.bugspraycart.com/equipment/dusters/dustin-mizerdeflector
If you have small plants to treat, the small Hand Duster will work fine. However, the Dustin Mizer enables the applicator to reach a lot of plants quickly. It's optional Deflector is really handy since it will allow you to direct the dust in an upwards direction. This insures you get good coverage on the bottom sides of leaves without having to break your back bending over. Use the Permethrin for treating any garden type plant which is edible or will produce fruits or vegetables. Use the Deltamethrin Dust, which is slightly longer lasting, on any non-edible. Both will work on other insects as well and neither will hurt the plant.
Dusts are the safest material to use on plants overall, will last about the longest and are easy to apply with the right tool. The only drawback is that you will see some white residue where you have treated. However, many people like being able to see because it lets them know just where the dust has settled so that they can be sure to get the complete plant treated.
BEST WHITE FLY LIQUID SPRAY *


The strongest option available is the use of some concentrated insecticide. There are many available for white flies but only a few work well. Two products which still are very active are PERMETHRIN and BIFEN. Permethrin is odorless and can be sprayed on any type of plant including fruits and vegetables. Bifen is the latest compound available and is very hot – only a little bit is needed, it won't injure treated plants and it lasts a long time. These products will quickly kill off adults and several stages of developing larva.

Permethrin 10:  http://www.bugspraycart.com/insecticide/liquid/permethrin-10

Bifen IT:  http://www.bugspraycart.com/insecticide/liquid/bifen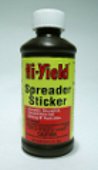 However, there are several problems if you rely on them alone. First, as discussed earlier, white flies like to hide on plant structures making it very hard to get good coverage when treating. For this reason, it is imperative that you spray from every angle which is hard to do but a necessary evil. To help allow the chemical better reach all parts of the plant, add some SPREADER STICKER to the tank mix. This product essentially lets the spray "spread" so that applications are able to cover more of plant surface area. This extra coverage could be the difference between success and failure when spraying.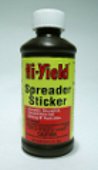 Spreader Sticker: http://www.bugspraycart.com/insecticide/additive/spreader-sticker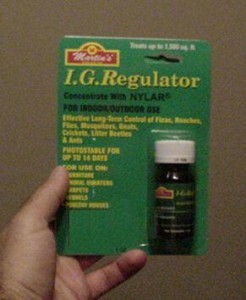 Another product you should consider adding to the tank mix is some NYLAR. This is one of the latest growth hormones which work on insects by interrupting their growth and development. For white flies, Nylar will stall the cycle so the colony is not able to create reproducing adults. If you have had a nagging, persistent problem with this pest in one or several plants, consider a tank mix with Bifen, Spreader Sticker and Nylar. This combination will provide control – period. The Bifen will kill off adults and live young. The Spreader Sticker will help get the best coverage possible insuring all of the colony is sprayed and the Nylar will prevent any new young that hatch from being able to become mature adults.

Nylar: http://www.bugspraycart.com/insecticide/igr/igr-nylar
On a side note, the author had a Privet with a persistent problem that could not be solved with any of the products alone. However, adding the Nylar turned out to be the turning point. Only one more treatment was needed the season the Nylar was applied and since that time one application every spring has served to keep the Privet white fly free.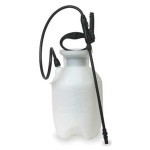 One last thought about using the liquids: be sure to do the application with a good sprayer. There are many "garden" type sprayers available but none the author has seen are able to deliver the spray from the nozzle with the right pattern needed to get maximum coverage. We have taken extra time to piece together several sprayers which will do the best job possible which means your efforts won't be wasted. We have several SPRAYERS to choose from and the size you get should depend on how big of an area you need to treat. Most of these are used for pest control in the homes requiring fine mist like sprays which are actually perfect for white fly applications. If you are going to go through all the time to get the right products to do the job yourself, make sure you have the right tools to make the application. The sprayers we list for this job will all work great.

Pump Sprayer: http://www.bugspraycart.com/good/pump-sprayers
WHITE FLY SYSTEMICS *
Another great tool for the management of white flies is the use of systemics. These are products that are applied to the ground soil in which trees and plants are growing that you want to protect. Once applied, the material is then absorbed up through the root system of the plants and distributed throughout it's leaves and stems. Once the active is distributed throughout the plant, insects like white flies won't be able to feed on the treated plant.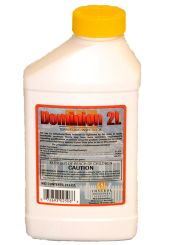 This way of delivering the active ingredient is highly effective and long lasting so you don't have to spray over and over. DOMINION 2L  can be used for any tree or shrub that won't yield vegetables or fruit and with one application lasting a whole season, it's no doubt a super smart way to prevent white flies from ever starting.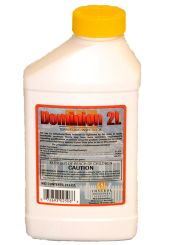 Dominion 2L:  http://www.bugspraycart.com/insecticide/liquid/dominion-2l-termiticide-insecticide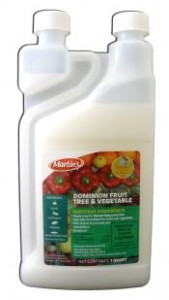 For the vegetable garden, DOMINION FRUIT AND VEGETABLE is a slightly less concentrated version that's labeled for most any garden vegetable, berry, nut, etc.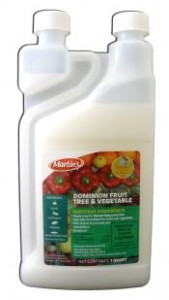 Dominion Fruit Vegetable:  http://www.bugspraycart.com/insecticide/liquid/dominion-fruit-tree-insecticide-systemic
The one problem with systemics is that it can take awhile for the active to be fully absorbed and distributed throughout the treated plant or tree so you won't get quick results like you will when spraying. For this reason, systemics are best used in the early spring just before your plants take off growing. And once in place and absorbed, long term control without spraying can be achieved.
Now if you are reading this and already have a white fly problem, Dominion should still be employed. In fact, you can even spray it on the plant in place of the Bifen so the currently active white flies will be controlled during the time it takes for the soil injected Dominion to make it's way throughout the plant. The point is don't rely on the soil treatment alone if you have an active infestation. Still treat the soil but spray as well to avoid excessive damage during the time it takes for the Dominion to work it's way into the plant.
WHITE FLY FOGGER *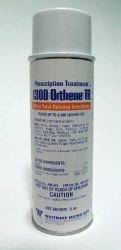 If you have a greenhouse or small confined area which has had white fly activity, you might consider the use of some ORTHENE FOGGERS. Though this product does smell bad, it works great on white flies. Each fogger will treat up to 3000 sq/ft and won't hurt the plants. Orthene is very active on white flies and will serve as a contact kill, a residual kill to get young as they emerge and because it's an aerosol, there will be no where for the white flies to hide. The aerosol will naturally find it's way into all parts of the plant which is a big help when having to treat small delicate plants that afford a lot of hidden areas for insects to hide.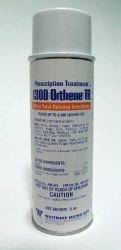 Orthene Fogger: http://www.bugspraycart.com/insecticide/aerosol/pt-1300-orthene-tr-6-oz
Remember, this product shouldn't be used in living areas since it does have an odor. So if you're adverse to using something this strong, we do have a couple of alternative options that work well. These are especially true for small areas.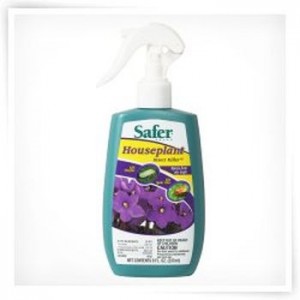 The simplest option that really only works for small greenhouses that are a couple of hundred square feet or less is the ORGANIC HOUSEPLANT INSECT KILLER. It's approved for organic gardening so it's very safe to use yet it works on many pests including white flies. Pyrethrin is the main active ingredient, which is derived from plants, which means treatments won't last long. In fact they're generally gone in a few hours. So expect to spray 1-2 a day when treating a current problem; at least once a day for preventive maintenance. But you can use it as you wish with no worry about hurting the plants which is a big plus.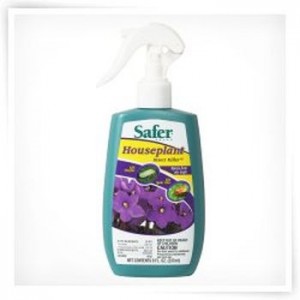 House Plant Insect Killer: http://www.bugspraycart.com/organic/aerosol/houseplant-insect-killer-10-oz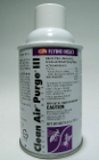 The second option is to install a small METERED AEROSOL MACHINE. Keep it set to release a 1 second blast of pyrethrin from a can of PURGE III and you can control most any pest in small areas with this setup. Cans will last a month and because you're using a machine to make the application, this setup is a big money saver.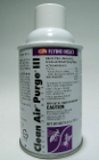 Purge: http://www.bugspraycart.com/insecticide/aerosol/purge-iii-6-25-oz

Aerosol 2000: http://www.bugspraycart.com/equipment/foggers/aerosol-dispenser-2000
PERSISTENT WHITE FLY TROUBLE *
The thing about white flies is that if you don't have them, wait a few minutes and you will! Any gardener or grower who likes plants which white flies like are bound to meet their nemesis at one time or another. Though there are some regions which are more likely to have white flies active than others, any good healthy plant is a prime target and this seems to be the rule now more than ever. Some speculate it's because we live in a world where everything is from somewhere else. This rapid transporting, relocating and delivery system we have in place are all adding to the dispersion and high levels of activity we see regarding many pests around the world.
White flies are no different. Regions which have a lot of activity are more likely to be growing plants which will be harvested and relocated to some where north where it could be snowing. Plants moved between these two regions can be delivered in warm protected containers providing protection from the elements which not only protects the plants but the white flies as well. There is no doubt that the massive increase of trade beyond conventional borders and traditional time lines are enabling certain pests to appear when they are least likely to be around. And with these surprise appearances the foothold they get into our landscape and homes is ever increasing.
WHITE FLY PROTECTION *
To protect your plants from having a white fly breakout, there are some rules to follow.
If you are in a region with a lot of local activity, don't think you will be overlooked. Inspect for white fly activity throughout the growing season and use some traps to help spot any colonizing on your plants.
Start treatments as soon as you identify some activity and don't rely on one or two sprayings to solve the problem. Once you think you have it solved be sure to check for new life every week.
For any stubborn infestation you may have use the growth regulator to knock them out once and for all without having to spray over and over.
Remember that removing infested plants will generally only do just that; remove a plant which had white fly activity.
All your other plants are just as likely to one day soon get them if you don't start some preventive maintenance.
White flies can be a persistent pest which seems to always be around and never go away. Use some traps to monitor local activity and once you have them, be persistent and precise with your applications. Remember, treating early is always best as it will save time, money and effort. Once you have the outbreak under control, be sure to watch for more and be particularly careful the following year since this is when most growers seem to forget and before they know what's happened, their favorite rose bush is infested again.
CONTACT US *
Give us a call if you need further help. Our toll free is 1-800-877-7290 and we're open Monday through Thursday, 8:00 AM to 7:00 PM. On Friday, 8:30 AM to 5:00 PM and on Saturday, 9:00 AM to 2:00 PM (Eastern Standard Time).
Email questions here:   http://www.bugspray.com/about-us/contact-us
Order online and get a 5% discount! We ship fast with 99.9% of all orders shipping within 1 business day!!


Learn more about BUGSPRAY.COM and why it's never been easier or safer to do your own pest control.


Please show your support for our business by purchasing the items we recommend from the links provided. Remember, this is the only way we can stay around to answer your questions and keep this valuable web site up and running. Thanks for your business!