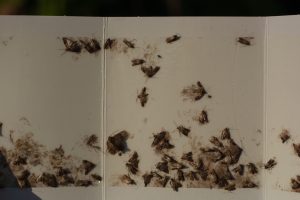 I've been using meal moth traps in my kitchen and they're catching moths but I can't find the source. What are they feeding on? I've had this problem for 3 years now. I hired different pest control companies and still nothing works. We've emptied everything, even stopped keeping any processed food but every spring or summer they come back. Can you help?
You probably don't have a problem. Meal Moth traps use powerful pheromones and many traps incorporate different moth species. And once these pheromones are released in your home, their smell will release outside and start attracting moths from miles away.
As moths find your home, they'll track the scent to air exhaust pipes, attic vents, doors and even windows to get inside. It just takes a little crack or gap and they'll be inside.
Once inside, you'll start seeing them randomly flying around, often by your chimney flue since this is a common entry point, but you won't be able to find a food "source" because they aren't eating anything in your home! At least not yet!!
The bad news is once the traps have been in the home for a few months, the pheromones will relocate onto walls and floors enabling the smell to linger for many months and sometimes more than a year.
So how do you know if this is the "real" problem?
First, remove all your traps and place them outside on a deck or patio. Let them sit overnight. If you find new moths on them the next morning, that's a sure sign you have moths active in the neighborhood.
Second, get some of our T.O.N. Use it to neutralize the pheromones so your home won't continue to draw new moths.
Total Odor Neutralizer can be sprayed or wiped on any surface including shelves, countertops and walls. It's non-toxic so poses no hazard to people or pets; it only works on smells by breaking down the odor molecules so they won't get "in the air".
The following "short video" (less than 60 seconds long) summarizes how it works and how to use to "descent" your home.
Add 2-4 oz per gallon of water and plan on getting about 500-750 sq/ft of coverage per mixed gallon.
You can use any standard PUMP SPRAYER to apply the T.O.N. but the best way to use it is with our MINI MISTER.
The following short video (less than 60 seconds) shows how it works.
As you can see in the video, the Mister creates a light aerosol mist you can easily apply to walls, shelves – even ceilings without making a mess. Use it to lightly mist where traps have been installed along with the baseboards and walls to remove the moth pheromone.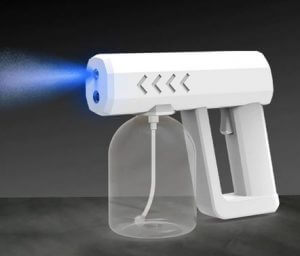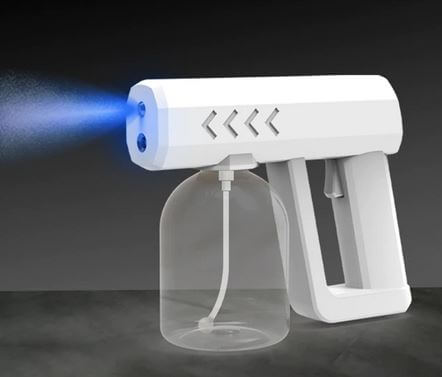 Side note: The sad thing about this topic is that we get contacted at least once a week from someone who has spent hundreds if not thousands of dollars trying to "fix" a problem that's not even a "problem". We don't know how to stop this from happening; we don't even know the real cause. But we do know there are countless companies selling pheromone traps to homeowners who keep setting them out and replacing them all the while thinking they have an infestation. The truth of the matter is that the general public needs to be educated about this matter so they don't fall victim to this "bottomless pit" of wasted resources.