Maggots are something most people don't like to see in and around their home. Generally white and resembling a worm or caterpillar, most maggots have a tendency to "gross out" even the toughest of men. In most cases you will see hundreds if not thousands at one location and the way they move makes it appear as though 10 times as many are actually present. If you have seen them in your garbage or out in the yard, you know the feeling. Well, this article will help shed some light on this misunderstood insect and then offer various options on how to treat local infestations.


Related articles:          BITING FLIES          BLOW FLY          DRAIN FLY          FLIES          FRUIT FLIES          FUNGUS FLY          GNATS          PHORID FLY
Other Information:         PEST ARTICLES


MAGGOT BIOLOGY *
Maggots are almost always the young of some type of insect. Most commonly the young of some specie of fly, maggots could be young beetles, moths or many other local and common insects. Virtually all insects hatch out young which will start its life as a type of worm-like creature. Fly larva – or maggots as they are more commonly known – will almost always be white. They might have a tan, brown or black head but most people just see white. This is due to the sheer numbers that most people will happen upon when they first find any in or around the home. Since many insects will start out in this form, there is no common size nor location where they may be found.
MAGGOT PROBLEMS *
Maggots are generally associated with either garbage or a dead animal. However, they can readily feed on almost anything organic. This list includes but is not limited to carpeting, wallpaper, pet food, bird seed, pets, couches, clothing, furniture, pet hair, people hair, live animals, plants, fruit, vegetables, cooked meat or food, compost piles and just about anywhere in the home or immediately adjacent to it. Though maggots serve to "recycle" most any type of garbage or other decaying matter, most people don't want them in and/or around the house because they're unsanitary and unsightly.
The following video is quite graphic but it shows what filth flies do when then find a dead animal. Basically they'll ingest any liquids on the carcass they can find as well as start laying eggs.




MAGGOT FOOD *
Nature has a way of finding a place for most any living creature and maggots are no different. They are clearly responsible for the recycling of almost anything which is considered waste. There are even maggots which are so highly specialized that they can only eat certain types of waste! These species are so highly developed that the adult stages will actively seek out the special food requirement their young must have and only when such a food supply is found will they lay their eggs. Once the eggs hatch, the larva (maggot) doesn't even have to search for food. Most maggots will feed for a few days to a few weeks, depending on species, and then it will migrate away from the food supply to seek a good location to undergo metamorphosis. This is the stage during which the "maggot" turns into the adult. This usually occurs inside a cocoon or shell like case in which the insect will literally transform into an adult. Once this stage is completed – which could take a week, a month or even a year – the adult will emerge with generally only two things in mind: finding a mate and then reproducing.
Since there are many things in and around the home which can serve as food for maggots, all it takes is a fertile adult female laying some eggs and a local infestation can ensue. In general, the faster the food supply is likely to go bad and rot, the faster the life cycle of the maggots which will want to eat it. For example, over ripe fruit and vegetables may attract several types of flies which will be able to complete their life cycles in under one week. Maggots may only need to feed for a day or two which insures the species will propagate – even if there is only a limited amount of food around on which to feed.
WHAT DO MAGGOTS BECOME *
On the other hand, fly maggots, like Blow Flies, will feed for a slightly longer time. Generally this type of maggot will feed on dead animals. They are commonly found in homes which had an animal die somewhere inaccessible. This is quite common due to the use of Rodenticide and the mistaken belief that the mice or rats that eat it will "go outside to seek water" or "dry up when they die so they don't release any odor". Nothing could be further from the truth! In fact, the most common cause of maggot problems in the home is due to flies which have been attracted to the rotting corpse of some animal. And the most common animal they are finding are either rats, mice or squirrels with the most common cause of the animals death being contributed to the use of a rodenticide! If you are experiencing this problem, we suggest you go to our on line article about Rats and Mice and read up on how to deal with local problems.
MAGGOTS IN THE HOME *
When maggots are found in or around the home, they are usually found in one or two stages. Stage one infestations are when the maggots are found on the food they need to eat. This many times will be a dead animal that has died in the attic, crawl space, under a deck, in the wall or some other area. Once dead, it will begin to decay. This process releases gases and odors which will attract flies and other insects. These insects will start laying eggs on the body and larva could hatch in as little as a day or two. If the dead animal is large enough, the inhabitants of the structure will detect its presence because the smell will become stronger with every passing day. At some point there will a search for the source of the odor and if the animal is found, don't be surprised to find a lot of maggots as well. At this time, there are a few things which need to be done.
MAGGOT CLEANUP OF FOOD *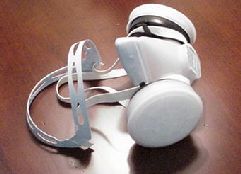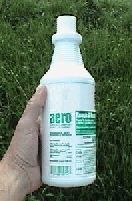 First, the body should be removed and thrown into a heavy plastic bag that can be sealed so that as much of the odor, insects and germs can be sealed up and contained. The area where it was laying should be cleaned up with ROUGH'N READY which will sanitize all treated surfaces. Rough'n Ready is a strong disinfectant and works well for such applications killing all types of bacteria, virus and other bad microbes you don't want around or in the home. Use a DISPOSABLE RESPIRATOR during the cleanup to insure you are not breathing in any of these contaminants.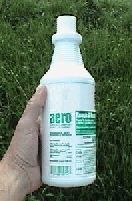 Rough'n Ready: http://www.bugspraycart.com/sanitizer/liquid/rough-and-ready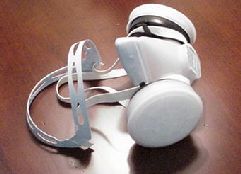 Respirator: http://www.bugspraycart.com/equipment/safety/wilson-freedom-respirator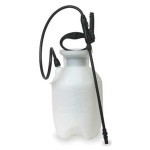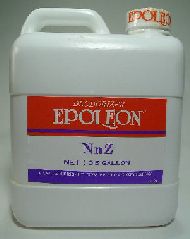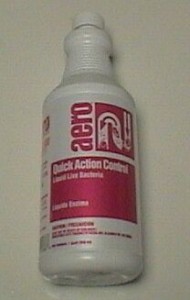 Once sanitized, you should apply either QUICK ACTION or NNZ. These are products which are designed to remove the dead animal odor. Simply spray them over the area which has been cleaned focusing on any and all surfaces which had animal contact. You can apply either one with one of our SPRAYERS but if you are not able to get to the area where the animal was laying, consider the use of a FOGGING MACHINE. This device will blow the material out over 50-70 feet so that you can treat hard to reach areas quite well.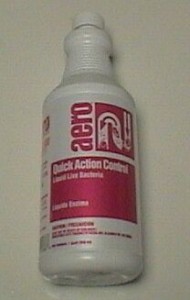 Quick Action:  http://www.bugspraycart.com/sanitizer/liquid/quick-action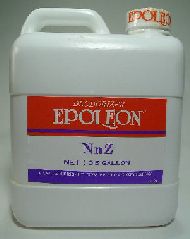 NNz:  http://www.bugspraycart.com/sanitizer/liquid/nnz-64-oz

Eliminator Pump Sprayer: http://www.bugspraycart.com/equipment/sprayers/eliminator-gallon-sprayer

BG 2300:  http://www.bugspraycart.com/equipment/foggers/bg-my-t-lite-2300-120-v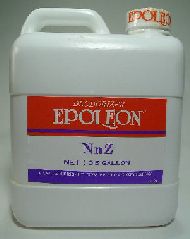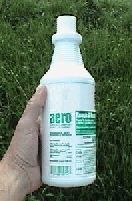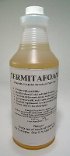 If the targeted area is in a wall, you won't be able to get liquids to penetrate properly when sprayed through small holes. For this type of problem, you will need one of our FOAMING TOOLS along with FOAMING AGENT. This tool basically takes the liquid products like ROUGH'N READY and NNZ and converts them to a thick foam – much like shaving cream – which is much better suited at penetrating wall voids and staying where it is applied. It will take a little more time and cost to get the job done this way but the results will be immediate and in the long run save both time, excessive use of product in the wrong area and a lot of aggravation. Foaming is very effective for wall or ceiling applications and if you suspect the targeted odor and maggot problem is in such a void, there is no need to rip the wall apart when foaming is available.

Foaming Tool:  http://www.bugspraycart.com/equipment/foamers/solo-2-gal-foamer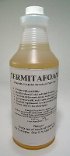 Foaming Agent: http://www.bugspraycart.com/insecticide/liquid/foaming-agent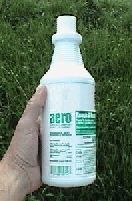 Rough'n Ready: http://www.bugspraycart.com/sanitizer/liquid/rough-and-ready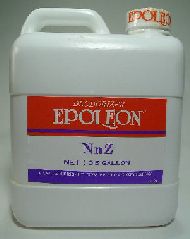 NNz:  http://www.bugspraycart.com/sanitizer/liquid/nnz-64-oz
MAGGOT CONTROL SPRAY *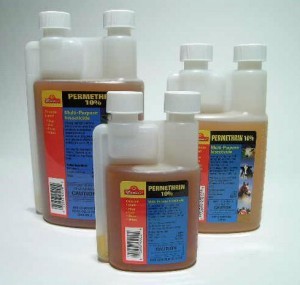 Immediately after the odor control product is applied, you should treat with either PERMETHRIN or DEFENSE SC. Both concentrates will control maggots immediately; Permethrin is best suited for indoor applications and Defense is designed to last longer outside. Be sure to cover all hidden cracks and crevices where the body was positioned. Since maggots will leave the body on which they were feeding, some could be 10-20 feet away and sometimes more. And if you don't treat the surrounding area well, these well fed maggots will undergo metamorphosis during the next few days and start emerging once fully developed. Use either one of our SPRAYERS or the FOGGING MACHINE to do the application but the key is to be able and get the product properly dispersed over the area where activity was noted.

Permethrin 10:  http://www.bugspraycart.com/insecticide/liquid/permethrin-10

D-fense SC: http://www.bugspraycart.com/insecticide/liquid/d-fense-sc.html

Pump Sprayer: http://www.bugspraycart.com/good/pump-sprayers

BG 2300:  http://www.bugspraycart.com/equipment/foggers/bg-my-t-lite-2300-120-v
MAGGOTS ON PETS *
And don't rule out live animals, such as pets, when trying to locate the source of young maggots. It is quite common to have maggots suddenly appear on otherwise healthy dogs or cats. This will generally happen during the warm summer months and seems to occur more on pets which are kept outside. It also seems to be more common on animals which are either sickly or have sustained some sort of injury. Animals with long hair can hide the maggots and it can be hard to see them without making a close inspection.
If left untreated, maggots on dogs or cats can be life threatening. This can happen due to deadly toxins that will be absorbed by the infested pet. These toxins will eventually put the animal into a state of shock which will require immediate veterinary action. For this reason its imperative that maggots on dogs or cats be treated using the remedies listed below.
MAGGOT CONTROL FOR PETS *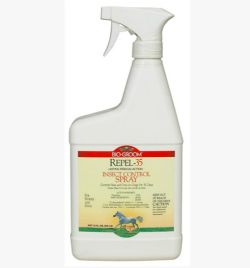 If you find maggots on your pet, there are two products which need to be used. First, the animal should be washed well to help remove any maggots that are alive. Use some MELALEUCA SHAMPOO for this job. It will both help to dislodge maggots and maggot eggs. This special formulation will also promote healing of the skin and fur and help to take away the "itch". Taking away the irritation and itch on the animal is key to getting it healed. Once it has been cleaned, apply some of our WATER BASED PET SPRAY. This material has both Pyrethrin and Permethrin as active ingredients. These two actives will work two ways.
Melaleuca Shampoo:  http://www.bugspraycart.com/insecticide/pet/melaleuca-shampoo-16-oz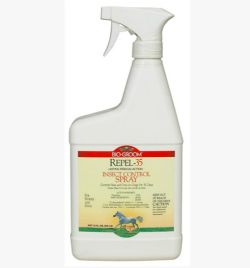 Water Based Permethrin Pet Spray: http://www.bugspraycart.com/insecticide/pet/flea-spray-h2o-base
First, the Pyrethrin will quickly kill off any live maggots which were not removed during the bathing of the animal. Second, the Permethrin will leave a 1-2 week residual on the skin and fur of the animal. This residual action will kill off any maggots that hatch during this time to prevent further infestations on the pet. Also, IT IS VERY IMPORTANT NOT TO USE AN OIL BASED SPRAY ON THE HOST PET. Oil will not only irritate the pets skin, it will prevent proper healing and only lead to more discomfort and problems. You must only use a Water Based material like our spray detailed above. And if the animal is covered with maggots, be sure to spray it down prior to washing with the Melaleuca. This will help with the removal of them during the bath because dead maggots will wash away a lot easier then live ones. You will have to retreat the pet once dry but a good spraying will allow for better and faster results when dealing with active maggots on pets.
COMMON MAGGOT PROBLEMS *
Another type of common maggot problem occurs in garbage, carpeting or from the ground or concrete around the home. Since there are many organic things in garbage (like thrown away food), flies and other insects are drawn to these areas due to the odors and gases which are released. This is especially common during the warmer months of the year because the heat contributes to the problem.
MAGGOTS IN GARBAGE *
One thing the heat does is get the garbage to rot faster which in turn causes it to release all it's natural attractants which in turn attract insects. The insects are able to complete their life cycle that much faster because both the source of their nutrition (the rotting garbage) and the high temps allow for a faster then normal growth rate. Common areas for this type of problem are outside where garbage is kept, around pet kennels, compost piles and in garages. In fact, garages will many times present the best place for such an infestation because cars which are parked while very hot cause the temperature to get unnaturally high. This extra high temperature enables the maggots cycle to complete that much faster.
MAGGOT CONTROL FOR GARBAGE AREAS *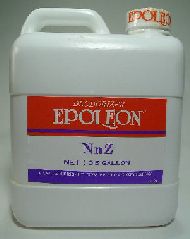 For such areas, there are two things which should be done. First, spray the area on a regular basis with NNZ. This product works to remove the smell of the garbage which in turn will prevent insects from coming around wanting to lay eggs. It can be applied in garbage pails, around where garbage is stored, pet runs and kennels, compost piles and just about anywhere you are having the problem inside or outside the home. Apply it with any of the Sprayers we have featured above and use it once a month or as needed to keep odors in check.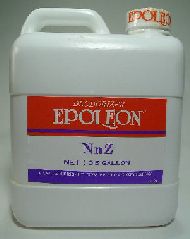 NNz:  http://www.bugspraycart.com/sanitizer/liquid/nnz-64-oz
MAGGOTS IN THE SINK OR TUB *
When maggots start showing up in your sink or bathroom tub, that usually means there is a food source either close to the drain or in the drain itself. Animals tend to die close to water and drain lines can many times "trap" or harbor small animals that die and become maggot infested. Additionally, many food items and organic matter in general can serve as food for any maggot so insinkerators commonly have maggot problems.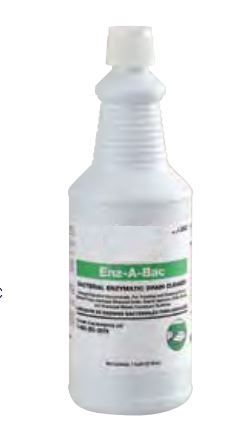 To treat a maggot problem in the drain line, you should first try to remove anything organic that might be in the pipe. This can be done by pouring some SURVIVORS down the drain. Survivors is a bacteria that will "eat" anything organic. This process happens quickly and in doing so, will take away any food the maggots may have found.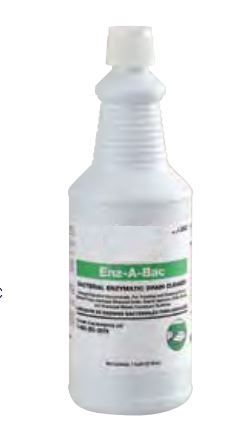 Survivors: http://www.bugspraycart.com/sanitizer/liquid/survivors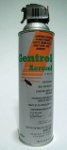 Next, you should also spray down the drain with some GENTROL AEROSOL. Labeled for use in sinks and drains, Gentrol is a growth regulator that will prevent the complete cycle of the maggots to complete which will effectively cause them die. Gentrol is not a traditional pesticide and in fact, it won't kill anything. It's basically nothing more than a protein and by over exposing the young maggots to this protein, they cannot develop properly.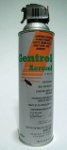 Gentrol Aerosol:  http://www.bugspraycart.com/insecticide/aerosol/gentrol-aerosol-16-oz
MAGGOTS COMING FROM EVERYWHERE *
Stage two type infestations are when you don't actually see the maggots when they are feeding. Instead, you happen to find them migrating through your home. In most cases, dozens of maggots will be seen crawling around without any real destination or direction. They could be on the floor, furniture, under appliances, on the walls and just about anywhere in the home. This type of infestation is basically when the maggots are relocating from their source of food to where they want to stage their metamorphosis. Since small amounts of food can serve to enable many maggots to grow, it is not always detectable. Many times a piece of meat or some other food can fall behind or under an area in the kitchen where it remains hidden. Its odor may be slight enough to avoid detection by the people who live there but most any fly or other insect will certainly find it
MAGGOTS COMING FROM UNDER CONCRETE *
Since organic matter can easily accumulate under cement, it's not uncommon to have maggots coming out of cracks found in sidewalks, patios and other cement slabs in or around the home. In some cases water or some other natural carrier is depositing the material under the cement. In fact, water can many time transport the maggot eggs and deposit them where they'll hatch undetected in these hidden spaces under the concrete.
Whatever the case, dirt will many times have enough food to sustain the hatching larvae and if left untreated, they'll grow and then migrate up and out which is when you'll discover you have a problem.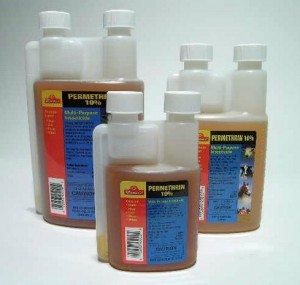 The good news is you can easily treat the problem with either a liquid or an aerosol. So if the cracks are large and you can get a liquid spray to funnel down into the gap, apply PERMETHRIN to any crack where you see them emerging. Treat weekly until the problem stops. In most cases, it will just take 1-2 treatments to control the hatching larvae.

Permethrin 10:  http://www.bugspraycart.com/insecticide/liquid/permethrin-10

But if the cracks are tiny and you find it hard to get a liquid into the gap, go with the D-FORCE AEROSOL instead. It comes with a straw like "injecting tube" making it better suited for such a specific spot treatment.

D-Force:  http://www.bugspraycart.com/insecticide/aerosol/d-force-14-oz-aerosol
MAGGOTS IN THE GARDEN *
Another common nest site for maggots are gardens. People are commonly recycling waste products as fertilizer which will readily attract flies which in turn leads to maggots. Animal manure is being sold which will many times contain fly eggs and pupae. Once applied to your gardens, maggots will start hatching within days. These maggots will be hungry and will target your plants for food.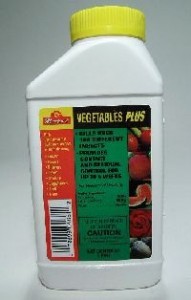 For common flower beds and ground cover, VEGETABLES PLUS PERMETHRIN is a good choice to spray. It will quickly kill the maggots active as well as prevent new ones from coming around.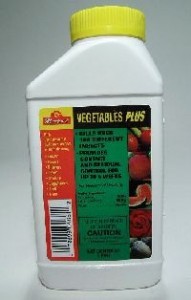 Vegetables Plus Perm: http://www.bugspraycart.com/insecticide/liquid/veg-plus-10-perm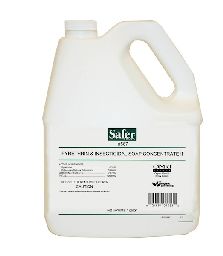 For organic gardeners, go with MULTIPURPOSE INSECT KILLER. It's safe enough to be sprayed on vegetables and fruit bearing plants and will handle maggots fine.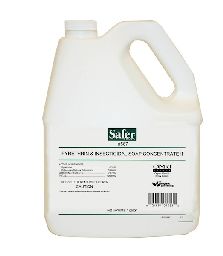 Organic Insect Killer: http://www.bugspraycart.com/organic/liquid/multi-purpose-insect-killer-24-oz
MAGGOTS IN THE HOME *

If a Stage Two infestation is found, it is important to try and locate what the maggots may have been eating. It will most likely be in the room with the most maggots so spend a lot of time checking everywhere in that room and be sure to turn over any furniture cushions, look under couches and check up high on wall units. Many maggot infestations are the result of some youngster throwing some food up on a wall unit behind a book where only the flies were able to find it! Two weeks later the house is crawling with maggots and a month later there are flies everywhere!!! Once you feel confident you have found the main source of food for the maggots or if you believe they must have ate it all, you need to do two types of treatments. If the maggots were crawling through the carpeting, it is best to treat it with the PERMETHRIN listed above. Apply about 1 gallon of finished product to every 800 sq/ft of carpeting. Be sure to treat the entire main room and don't forget the neighboring rooms as well. Since maggots will travel 50-100 feet, it is not uncommon for them to be in many other rooms once they have been on the move.

Permethrin 10:  http://www.bugspraycart.com/insecticide/liquid/permethrin-10
MAGGOT CONTROL AEROSOL SPRAY *

Additionally, it is best to treat all the moldings, baseboard seams, door frames, and spaces where maggots would want to nest with DFORCE AEROSOL. This product comes with a long straw which is perfect for getting the material deep into the voids where the maggots like to hide. Dforce is a good flushing agent so any maggots close to where you spray some will feel it's presence and come out. This can really help you eliminate their hiding locations and when combined with the Permethrin, you should be able to chase them out and over the residual action of the Permethrin.

D-Force:  http://www.bugspraycart.com/insecticide/aerosol/d-force-14-oz-aerosol
MAGGOTS IN CARS *
When flies lay eggs in an automobile, you'll commonly find their maggots active in the carpeting and up under the seats. The first thing you need to do for these infestations is to vacuum out the car thoroughly. This will help remove maggot food, eggs and pupae.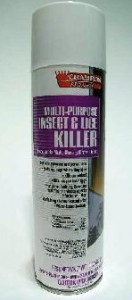 Next, spray the carpeting with either the PERMETHRIN listed above or MULTI PUPOSE INSECT KILLING AEROSOL. Permethrin is odorless and will easily control the foraging maggots where sprayed. But since its a liquid, Permethrin may be a bit messy for the car. So if you prefer a "dry" material to apply, go with the Multi Purpose Insect Killer. With this product, no mixing is needed so this option is usually the easier way to proceed.
Once you decide which product to use, treat twice. The second application should be done within 7 days of the first application to insure you get all the hatching eggs.

Permethrin 10:  http://www.bugspraycart.com/insecticide/liquid/permethrin-10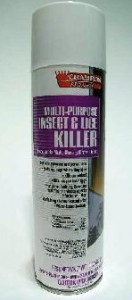 Lice Killer: http://www.bugspraycart.com/insecticide/aerosol/lice-killer-10-oz
ORGANIC FLY MAGGOT SPRAY *
Now if you're seeing maggots or flies around a compost pile or bin, we have an easy to use organic option that can be used safely as often as is needed. Approved for organic gardening, this product can be applied daily if needed and won't pose a hazard to the compost so it can be used as intended.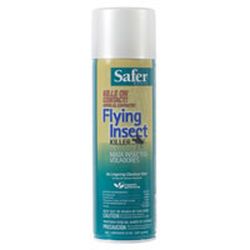 Known as ORGANIC FLYING INSECT KILLER, this aerosol can be used inside around garbage bins, compost pails, etc. It will control flies and their maggots so you can continue composting without having insects.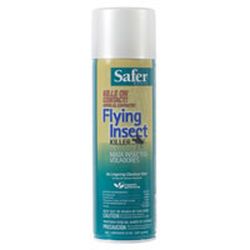 Organic Flying Insect Killer:  http://www.bugspraycart.com/organic/aerosol/flying-insect-killer-14-oz
MAGGOTS IN COCOONS *
Now if any of the maggots were able to spin cocoons and start to pupate, chemical treatments won't affect them. Once they are sealed up in their protective cases, they will be able to withstand being sprayed directly. This means you can do nothing but wait and expect to have some adult insects emerging in the next few weeks to a few months depending mostly on the species which was active. The good news is that any of the food supply which was able to allow the first infestation to start should be gone. If you have taken measures to prevent this from happening again, the few that make it to adulthood should die off in a few days in a futile attempt to find food on which to lay their eggs. However, if you failed to either treat following the maggot activity or if you have allowed the conditions which led to the first infestation continue, these hatching adults may just be able to breed and reproduce successfully. If this is happening, you must try and find the food supply on which these adults are laying their eggs so that it can be removed or treated as detailed above.
CONTACT US *
Give us a call if you need further help. Our toll free is 1-800-877-7290 and we're open Monday through Thursday, 8:00 AM to 7:00 PM. On Friday, 8:30 AM to 5:00 PM and on Saturday, 9:00 AM to 2:00 PM (Eastern Standard Time).
Email questions here:   http://www.bugspray.com/about-us/contact-us
Order online and get a 5% discount! We ship fast with 99.9% of all orders shipping within 1 business day!!


Learn more about BUGSPRAY.COM and why it's never been easier or safer to do your own pest control.


Please show your support for our business by purchasing the items we recommend from the links provided. Remember, this is the only way we can stay around to answer your questions and keep this valuable web site up and running. Thanks for your business!