Yellow Jackets are small, yellow and black wasps which are a constant nuisance to people during the summer and fall. At this time their nests will peak and conflict with man will surely arise. Yellow Jackets routinely send people to the hospital because they're quick to sting and will do so in great numbers. Anaphylactic shock is commonly caused by this pest so be aware of local nests so you can keep a safe distance away. This article will detail basic yellow jacket biology and then offer details on how to control a local nest using the best products available for the job.


Related articles:         CICADA KILLERS          DIGGER WASPS          EUROPEAN HORNETS        MUD DAUBERS        WASPS
WHERE TO YELLOW JACKETS NEST? *
Yellow jackets will typically nest in the ground, under stumps, in the nook of a tree or in the wall underneath the siding of most any structure. In fact they seem to love empty, shady and well protected voids.
On the side of a home, their nests are easy to locate because you'll see them flying in and out all day long. In the yard, the same behavior is easy to discover when they nest in a tree. But in the ground it can be more difficult to locate their main entrance. For this reason its generally ground nests which conflict with man the most. This happens when unsuspecting hikers walk over a nest or one is agitated out in the yard or garden. The general rule is anything goes once you get within 10 feet of their home.
WHY ARE YELLOW JACKETS SUCH A PROBLEM? *
Yellow Jackets are a major problem for many reasons. Around the home they will routinely try to feed on picnic food like meat or salad. They love fruit and will forage on garden crops as well as any kind of sweet drink brought outside.
Yellow jackets love pet food, pool water, hummingbird feeders and even sweat! Nothing is more disgusting or potentially hazardous then biting a yellow jacket feeding on your hamburger or hot dog.
YELLOW JACKET BIOLOGY *
Every spring, overwintering queens will get active as summer arrives. They'll find a new nest location and lay eggs. This first brood of eggs will be the foundation of a new nest and if they survive in early summer, her kingdom will thrive.
Over the next 1-2 months, she'll continue to produce eggs as will her first offspring and by mid summer, her nest will reach triple digits. At this time foraging scouts will become noticeable as they arrogantly try to grab any high protein or sugar based food. Its at this time conflict with man will arise as they will routinely fly onto our food and drink. Gardens will be ravaged and even the sweat on your skin can become a target.  Basically the population will stop at nothing to feed their young larvae. And though this sounds noble, the adults have self motivated intentions. They get a sugary food by product from their young larva in exchange for the protein they provide.
Yellow jackets are no doubt one of the more aggressive wasp species around. If threatened, they will sting. In fact, yellow jackets will sting more readily then most any other wasp. And since they can sting so over and over without loosing their stinger, it's best not to irritate them. Unfortunately a simple reaction to one buzzing around your head, arm or leg can be enough to irritate it so be careful if they're routinely attracted to you.
Since yellow jackets use both vision and odor to find food, people will many times become the target of their focus. This happens for many reasons. People regularly sweat which yellow jackets love. They will readily seek this salty moisture where they can find it and during warm hot dry spells, people become a prime target.
But they also love the sweet drinks we consume outside when active as well as the food we carry afield. For this reason, runners, hikers, bikers and most any summertime activity outside might draw the attention of local yellow jackets.
WHAT WILL ATTRACT YELLOW JACKETS? *
In general, high protein, sugary and fatty foods will attract yellow jackets. Furthermore, colognes, per-spirants and other scents people commonly wear can contribute to yellow jackets finding us attractive as well. And since they use vision to tract food, certain colors will can catch their eye. At this time there is no real pattern for this behavior but its very clear that bright colors during certain times of the year will get their attention.
HOW TO KEEP YELLOW JACKETS OFF YOUR SKIN *
If you are someone that tends to naturally attract yellow jackets, there are two products you can use to help minimize this behavior. If it's your sweat and general body odor they find attractive, use either DEET LOTION or DEET AEROSOL on exposed skin areas. Common areas they'll target will be your arms, legs, neck and facial regions. Deet will help keep yellow jackets away and usually one treatment in the morning will protect you all day long.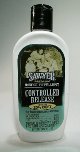 YELLOW JACKET REPELLENT SPRAY FOR CLOTHING *
Now if it's your wardrobe they are more attracted to, apply PERMETHRIN AEROSOL to all hats, shirts, shoes and pants before going outside. This product has no odor and it will repel mosquitoes, ticks and chiggers too.

HAND HELD YELLOW JACKET ZAPPERS *
For the occasional yellow jacket in the home or on the deck or patio, a HAND HELD ZAPPER is fun to use and highly effective. It runs on double A batteries but will produce a shock strong enough to kill any wasp or other large insect and its easy to use.

HOW TO TREAT YELLOW JACKET NESTS *
There are several ways to treat an active yellow jacket nest but the best option will depend on where the nest is located. The sections below will explain how to treat nests in the ground, nests in the side of a home or structure, nests in a tree and nests located on another property.
FOR GROUND NESTING YELLOW JACKETS, GET OUT THE DUST! *
Yellow Jacket nests in the ground are best eliminated by dusting with DRIONE DUST. This material is fast acting and essentially dehydrates insects by cutting through their exoskeleton. Use a HAND DUSTER to make the application and be sure to puff a good 2-3 oz of dust into the nest. This should only take 5-10 seconds and should be done close to dark. This insures all members will be back at the nest and your risk of getting stung will be low to zero.
Drione is very "smoky" and will readily penetrate all the caverns, curves and voids found in any yellow jacket nest. The following video shows how easy it is to dust a nest and how quickly you'll see results. When done properly, the nest should be dead within 60 minutes and all activity will cease within 1-2 days.
<


The 6 oz jug of Drione is enough to treat one nest; get the 1 lb jar if you suspect you have more than one nest active.

You'll need a good HAND DUSTER to apply the Drione. This one can hold 2-3 of dust per fill up which is usually the right amount needed to get the job done.

WHAT IF YOU CAN'T SEE THEIR HOLE IN THE GROUND? *
In some cases it can be hard to see the exact entrance and exit hole being used. This can happen when the holes are obstructed by leaf litter, plant growth or some other natural part of the landscape. But as long as you see an area where they're landing, you'll be able to successfully treat.
So for this type of a problem, you'll need a special "non repellent" spray known as OPTIGARD. This product is undetectable by insects so they won't know anything is being applied to the area. You'll need to spray at least 1/2 gallon over the area every night around dusk for at least 3 nights and since this product takes a few days to work, don't expect quick results. But after 3-4 days of them moving over the chemical they will be picking up the active and transferring it to all the members of their colony. So by the time it starts to work, it will be too late for them and the entire nest will be killed.
Mix 1/2 oz of Optigard per gallon of water and apply at least 1/2 gallon every evening, close to dark, by spraying it over the area heavy. Limit the area to no more than a 5 foot by 5 foot square. Since the exact location of their nest is unclear, you'll want to saturate this area good. By the 3-4 day after the first treatment, you should notice a big drop off in their activity and within 5-7 days, the nest will be dead.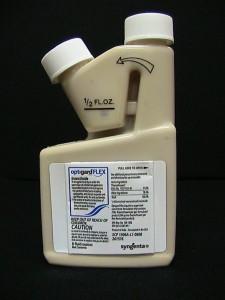 Be sure to use a sprayer which can deliver the product quickly. Any good PUMP SPRAYER will work; just make sure to keep the nozzle wide open. And more importantly, make sure its clean. Any residue from a previous treatment using bleach, a herbicide or another insecticide will likely contaminate the Optigard so they'll avoid it. This would defeat the whole reason for using this special product so if you don't have a good, clean sprayer, get this one: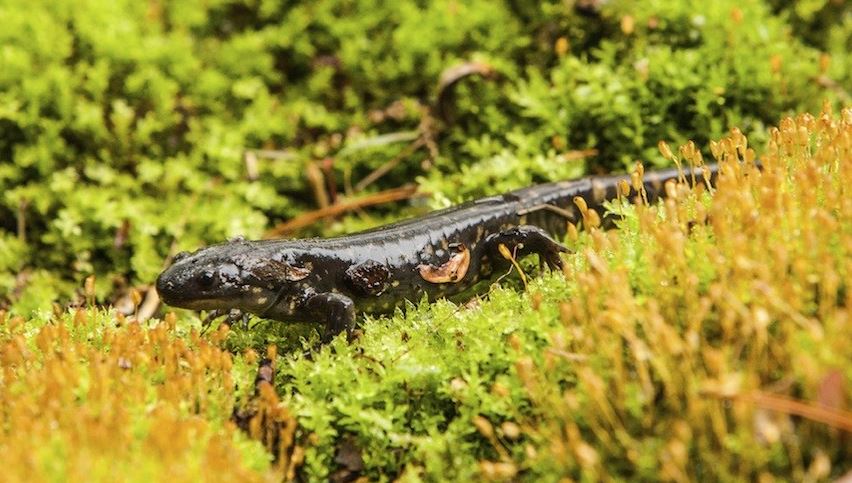 HOW TO TREAT YELLOW JACKETS IN THE SIDE OF YOUR HOUSE *
If you see yellow jackets or any other bee or wasp entering your home by going under the siding, DO NOT SPRAY WASP FREEZE OR ANY OTHER TRADITIONAL SPRAY INTO THE HOLE!! This would be a HUGE MISTAKE.
Basically any traditional product will not penetrate the nest deep enough so even though you'll kill some, its more likely the nest will continue to thrive and worse yet, end up creating a new hole to use which often times leads to inside the home. This would be very bad and for obvious reasons, needs to be avoided.
So for any nest on the home, the best active to use for direct treating is PHANTOM AEROSOL. This product is known as a "non repellent" which means it won't be noticed by the nesting yellow jackets. Even as you spray the nest they won't care and in fact won't be affected for days. But after 2-3 days, you'll begin to notice the nest is getting less and less active and by 5-7 days, it will be completely dead with no activity.
To treat the nest, all you need to do is spray the opening for 10 seconds a night. Do this close to dark and make sure to spray continuously and once you've applied 10 seconds worth of material, turn and leave the area quickly. In most cases they will be so surprised they won't be moving much until you've left the area.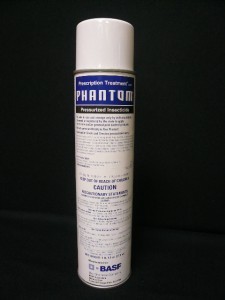 If the nest is located up high, use an AEROSOL POLE to get the Phantom within range of the entrance. This kit comes with four 4′ extensions so its total length is around 18 feet. So for the average person they'll be able to reach up close to 25 feet with arms extended.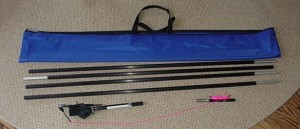 And if the nest is higher than 20-25 feet, you can add several 4 FOOT DUSTICK EXTENSIONS to reach 30 feet up or more.

HOW TO TREAT YELLOW JACKET NESTS IN A TREE *
Now if you're lucky and there is a yellow jacket nest in the nook of a tree away from the house, you might be able to successfully treat it using this super strong HORNET AND WASP KILLER. This formulation is quite strong and can shoot a pin stream up to 20 feet making it safe enough to use for tree nests. But you must be able to deliver the spray directly into the gap where they're entering. This can be tricky and if you're unsuccessful, the nest will continue to be active. In general, if you still see activity two days after you spray, it means you'll have to use the liquid option listed below.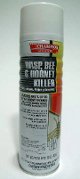 Now if the nest is too high to reach when spraying from the ground, consider climbing a ladder or getting the AEROSOL POLE listed above. It will let you reach up well over 20 feet so you can deliver the Hornet Freeze exactly where it needs to be sprayed. Alternatively, you can use another type of spray which is ideal for when you can't spray the nest entrance directly.
So if the nest is on a section of the tree where you can't direct the spray where it needs to go or if you have yellow jackets landing on a tree girdling it or eating the foliage, treat all surfaces with OPTIGARD. This liquid concentrate is like Phantom in that its non-repellent. This means the yellow jackets won't notice the application and will readily walk over treated surfaces. Like Phantom, they'll unknowingly be bringing the chemical into their nest and "sharing" it with other members of their colony. Within 3-5 days you'll start to see the nest activity slowing and within a week, it will be dead.
To successfully use Optigard, mix up 1/2 oz per gallon of water and use 1/2 gallon of spray every evening by spraying it directly on their entrance/exit hole. Do this every night for at least 3 nights and for most nests, this will be too much for them to handle with results starting to be noticed by the 3rd or 4th day.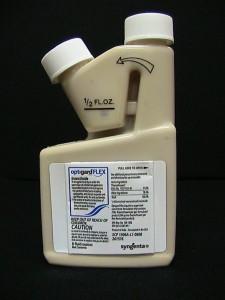 HOW TO TREAT YELLOW JACKETS WHEN THEIR NEST IS FAR AWAY *
One of the most frustrating problems with yellow jackets is trying to deal with an ongoing conflict when the nest is located off your property. In this case, the jackets are usually found swarming your garden, your drink or your food when you go outside and try to enjoy a picnic or nice relaxing evening on the deck. Yellow jackets will routinely track food for acres so if their nest is located on another property, how can you treat it? Fortunately there is a way.
HOW TO BAIT YELLOW JACKET NESTS LOCATED ON ANOTHER PROPERTY
The key for this process is the use a unique pesticide known as a micro-encapsulate. Basically this product encases the active ingredient in tiny microscopic capsules which make the product shielded so it can time release. When used as a spray around the home, these capsules slowly release chemical and over time, renew the active so you can achieve extended residuals. This means you don't have to spray nearly as much; the treatment can last 3 months or more.
Now at some point in time back in the 90's, someone experimented with these formulations and discovered the encapsulates could be mixed with food attractants and in turn, become "flavored". Basically the pesticide capsules will absorb the food flavor and when fed to the target pests, the capsules will eventually "hatch" and release inside the pests stomach. Like the non repellent sprays, this process takes several days to achieve success. But once yellow jackets start feeding on the bait, they will bring it back to their nest and "share" it with all their young and other nest members thus sealing their fate.
To employ this process, you'll need ONSLAUGHT. You'll also need a good food attractant and our protein based SALMON PASTE is generally a great option for any meat seeking yellow jacket. But if you have "sugar" feeding jackets, go with our super sweet LOGANBERRY PASTE. It uses highly complex sugar carbohydrates and has proven equally effective for when the jackets are targeting fruit or sugar drinks.
To create the right bait, you'll need 1/2 oz of Onslaught mixed with 8 oz of food lure. Be sure to stir the mixture for at least 30 seconds to insure uniform distribution.

For most yellow jacket activity, our protein based salmon paste will be readily accepted.

But if the yellow jackets around your home are targeting something sugar based, go with our Loganberry paste.

Of course, having some of both is your best option. Yellow jackets will vary their diet throughout the summer and fall so having some of both pretty much insures one will be readily accepted.
SET THE BAIT IN TAMPERPROOF BAIT STATIONS FOR SAFE USE *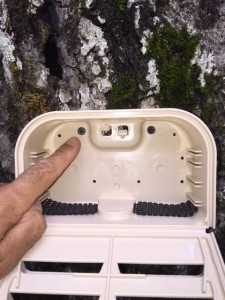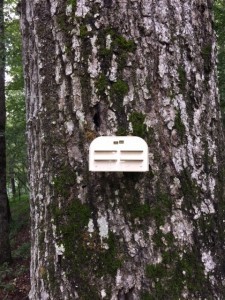 To avoid having non target animals like cats or dogs eating your bait placements, use BAIT GUARDS to protect the mixture. These stations use a special key to keep them locked and inside contain a couple of trays which will hold the bait mixture. The front panel of the station has small vents large enough to let yellow jackets enter so they'll have access to the bait. Each station has holes through the back side so you mount it on a tree or the side of your home using a nail or screw.
Remember, the more placements you make around your property the better so we suggest getting a few extra stations. You only need one key to open them since its "universal" and will work on any station.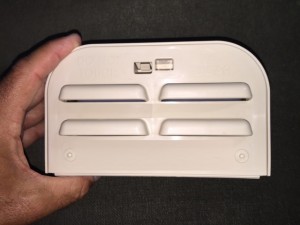 Tips for successful yellow jacket baiting:
This method of control is very effective in areas of the country where yellow jackets are a constant nuisance at picnics and barbecues. If you have a problem with these wasps appearing every time you grill hot dogs or hamburgers, than set out bait around your property for quick control. Since yellow jackets can travel great distances and will do so when searching for food, the nest could be acre's away making a direct treatment impossible.
Don't waste time with yellow jacket traps. If you have significant yellow jacket activity, they'll quickly replace the workers and scouts your traps keep so the problem will never end.
Remember there can be many nests in any given area and that activity at your bait stations could go on for several weeks or new activity can develop a week or two after one nest is killed. Usually any nest that finds the offering will feed for 2-5 days and then stop. But once they stop its just a matter of time before another nest finds your offering and starts to feed so keep all the bait new and fresh by changing it every 2 weeks in season.
WHAT ABOUT YELLOW JACKET TRAPS? *
In general, we don't recommend using yellow jacket traps. The main reason is that they'll just lure yellow jackets to your property and though they will catch some, you'll still see and experience conflict. And since the active nest will just keep replacing the scouts as fast as you trap them, the never ending stream of jackets coming to your property won't decrease.
But for mild problems in regions with limited nests, placing traps around the border of your property, away from people, can help.  If set up efficiently, this configuration can catch them before they find the food you're bringing outside and in some cases, reduce the amount enough.
For this approach, our standard JUMBO YELLOW JACKET TRAP.is a good choice. Its quite large and can hold hundreds of jackets. It comes with one YELLOW JACKET LURE which will need to be replaced once a month.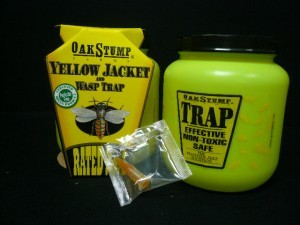 Replacement lures should be used every 14-28 days under normal conditions; more frequently if the trap is filling up before two weeks.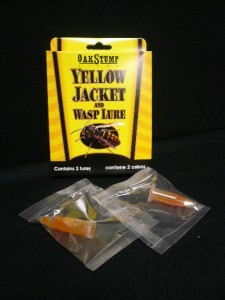 If you want a more "contempory", cosmetic design, go with the GLASS YELLOW JACKET TRAP. This is a bit smaller but works well and is much more decorative. Like the Jumbo trap, each trap comes with a single lure which needs to be replaced every 14-28 days.

CONTACT US *
Give us a call if you need further help. Our toll free is 1-800-877-7290 and we're open Monday through Thursday, 8:00 AM to 7:00 PM. On Friday, 8:30 AM to 5:00 PM and on Saturday, 9:00 AM to 2:00 PM (Eastern Standard Time).
Email questions here:   http://www.bugspray.com/about-us/contact-us
Order online and get a 5% discount! We ship fast with 99.9% of all orders shipping within 1 business day!!


Learn more about BUGSPRAY.COM and why it's never been easier or safer to do your own pest control.


Please show your support for our business by purchasing the items we recommend from the links provided. Remember, this is the only way we can stay around to answer your questions and keep this valuable web site up and running. Thanks for your business!