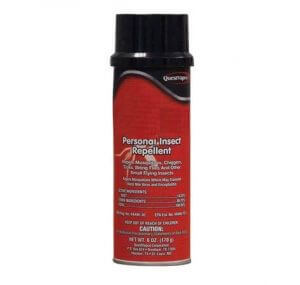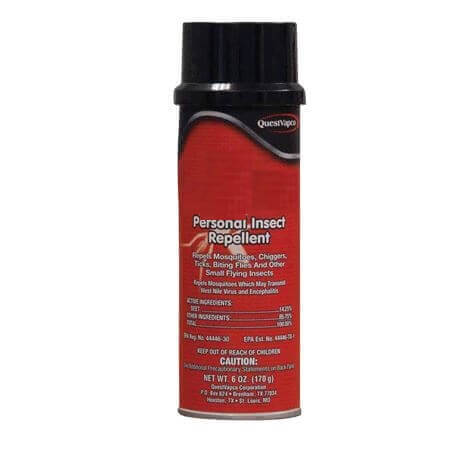 PRODUCT DESCRIPTION: Herbal scented deet based repellent that can be applied to the skin and clothing.
TARGET PESTS: Black Flies, Chiggers, Deer Flies, Fleas, Gnats, Mites, Mosquitoes, Springtails, Stable Flies, Ticks and Wasps.
WHERE TO USE IT: Skin and clothing.
RATE OF APPLICATION: When wanting to protect your face; first spray onto your hands and then wipe it over your skin. Other areas may be sprayed directly as can your clothing. Reapply as needed.
RELATED PRODUCTS FOR THE PET:    FLEA COMB      OXY MED ITCH RELIEF SPRAY      MELALEUCA SHAMPOO      WATER BASED (GENTLE) PERMETHRIN PET SPRAY  
OTHER INSECT REPELLENTS FOR CLOTHING AND SKIN:        MAXI DEET 98%        DEET LOTION 20%        PERMETHRIN READY TO SPRAY FOR CLOTHING        PERMETHRIN AEROSOL       BUG BANDS
$20.00 (741001)(3+ $15.00 ea.)
Order online and save 5%