Stink bugs are active throughout all of the United States. Generally found in the garden, stink bugs will find their way into homes and structures when fall evenings start to turn cold. They acquired their name from a natural defense they have which is to release a smell that "stinks". This smell enables them to avoid getting eaten by several species of birds and lizards.
Related articles:         BOXELDER BUGS        CICADAS        GRASSHOPPERS        JAPANESE BEETLES        KUDZU BEETLES        LOCUSTS
Other information:      PEST ARTICLES
STINK BUG ODOR *
If you have ever handled a stink bug you probably know the smell. It's a pungent odor, strong and similar to cilantro, and used as a defense mechanism to stave off predators like birds and lizards. They have dorsal glands that can release this odor at will but on places where they reside and nest, the odor will begin to manifest itself onto the surfaces, cracks and crevices where they nest and hide. This odor will be barely detectable at first but to stinkbugs, it's important and one of the main reasons they will return year after year to any structure which is used as a hibernating den.
If your home starts to harbor hibernating stink bugs it is best you get rid of them before the infestation gets out of control. This article will help detail some basic biology about stink bugs and then offer practical solutions you can apply to stop infestations before they get to that level.
STINK BUG BIOLOGY *
Stink bugs are in the family of insects known as pentatomidae. There are hundreds of subspecies located around the world and the United States has several which are active in and around the home. Generally thought of as an agricultural pest, stink bugs will readily take up residence around any garden or landscape rich with plants and flowers. Stink bugs have a shield shaped body which is very wide and measure about 1/2 inch long. The most common species range in color from green to brown. One species is a bright red and black. Here is a short video showing a brown marmorated stinkbug.
Not only can they emit an odor which "stinks" but many people have an allergic reaction to this secretion so it is best to leave them alone.
Stink bugs hibernate during cold winter months and will emerge in the spring as temperatures rise. Adults mate in the spring and females will lay eggs on plants. These eggs will be laid in groups and are not plant specific. Young will go through 5 stages to reach adulthood and this will occur in about three months. During this time they will feed on just about anything available. Plant juices like honeydew seem to be their choice of food but most will readily feed on tomatoes, beans, any type of fruit, corn, peppers or cabbage.
STINK BUG DAMAGE *
Stink bugs have never been considered to be a destructive pest. However, if left unchecked, stinkbugs can cause significant damage to any garden. Most damage occurs to juicy vegetables and fruit once the protective skin is broken. Since young take about three months to mature they are generally old enough to mate in the beginning of summer and so another batch will emerge to reach adulthood before the end of the year.
Stink bugs don't like the heat and will migrate north out of the southern summers. But the longer growing season of the south enables them to reproduce better and longer during the year so the south harbors the highest populations.
Stink bugs are hardy and will live a few years so adults which find themselves too far north will hibernate on buildings which help to provide some warmth. Southern populations may remain active all year if a mild winter keeps temperatures moderate but if it gets too cold, they too, will move indoors.
STINK BUG FOOD *
Stink bugs may prey upon other insects and several species seem to be targets as long as they remain abundant. However, they will readily resort to plants, fruits and vegetables if no other food is around. Don't be mislead into thinking any stink bug is a good bug. This type of thought has gotten many people in trouble. A few around the garden won't do a lot of harm. However, if you have them eating the very produce you are trying to grow, the damage they do will quickly ruin all your effort.
Stink bugs are not efficient when they eat. They will generally move about from fruit to fruit ruining several in any one day. They are also attracted to light and will find their way into homes during the long summer nights when porch and deck lights are on and doors are being opened and closed. This summertime pattern will continue throughout the season until cooler nights and shorter days force the adults to seek harborage. Structures like homes are warm and provide adequate shelter from rain, cold and other elements.
STINK BUGS ON THE HOME *
And once they find your home, stink bugs will work their way under siding, into soffits, around window and door frames, under roof shingles and into any crawl space or attic vent which has openings small enough to fit them. Once inside the home they will go into a state of suspended animation where they wait for winter to pass. But if they migrate out into the living space, expect to see them all winter long lurking in certain rooms. And don't try to handle them – not only will they release that nasty smell but many species are able to inflict a nasty sting.
STINK BUG SPRAY FOR THE GARDEN *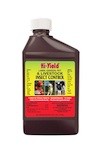 If you have stink bugs active in your garden and you want to stop damage being done to garden fruit and vegetables, use a product called VEGETABLES PLUS PERMETHRIN. This material is labeled for just about any pest and will readily kill off those living amongst the plants as well as effectively keep new ones away. This product is practically odorless and has a 1-2 week "days to harvest" so it will provide some residual.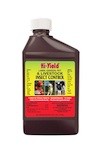 Vegetables Plus Perm: http://www.bugspraycart.com/insecticide/liquid/veg-plus-10-perm
ORGANIC STINK BUG SPRAY *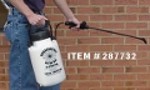 If you're an organic gardener, get some MULTI PURPOSE INSECT KILLER. It's approved for organic gardening and is very effective on stinkbugs. This product has just one day to harvest so it can be used safely right up to the day you plan on picking your crop. Either of these can be applied with one of our SPRAYERS.

Organic Insect Killer: http://www.bugspraycart.com/organic/liquid/multi-purpose-insect-killer-24-oz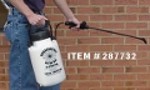 Solo 454: http://www.bugspraycart.com/equipment/sprayers/solo-1-gallon-sprayer
STRONGEST STINK BUG SPRAY *
If you have a problem with stink bugs finding their way into your home, you'll need to do some exterior treatments. The extent to which you will have to treat will depend largely on just how bad of an infestation you have. The first thing to do is to treat the outside of the home in the fall, just before or as they start to migrate inside seeking relief from the upcoming winter. If you had them invade in the past than you know as the nights cool, stink bugs will be found landing on your home and trying to find cracks and crevices in which to sleep during the night. In the early stages of fall they will then leave the next day foraging for food. It is during this time you'll want to get the home sprayed with CYPERMETHRIN.
Cypermethrin: http://www.bugspraycart.com/insecticide/liquid/viper-cypermethrin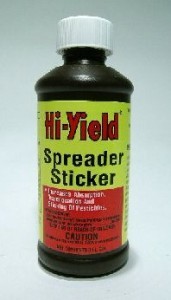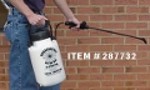 This material is easy to use and will kill them quickly as well as repel them. Cypermethrin can be applied with one of our SPRAYERS and for extra "knockout power", add some SPREADER STICKER to the tank mix. This can really help get a quick kill since the stink bug has a protective skin which protects them well from insecticides.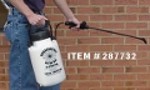 Solo 454: http://www.bugspraycart.com/equipment/sprayers/solo-1-gallon-sprayer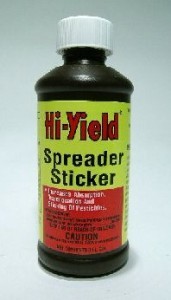 Spreader Sticker: http://www.bugspraycart.com/insecticide/additive/spreader-sticker
Spreader Sticker will allow the material to penetrate much faster. The trick for doing a good application is to start spraying as high as you can on the home letting it drip down the siding to get complete coverage. Most homes will have a few main entry points and these will be the key. Concentrate your efforts on these sites when spraying.
A well treated structure will effectively have an invisible wall or defense through which the bugs will not be able to penetrate. Most homes will require 2-3 gallons to get good coverage and will have 1 or 2 sides which are the main entry points. But don't stop there. Treat as many sides as possible. Stink bugs will readily move to any untreated sides so it's good to treat more of the home instead of missing a critical spot or two.
Stink bugs leave strong odors which linger for 6 months or more and these odors will serve as attractants to stink bugs which hibernated in the building in the past. This odor will also attract new stink bugs to the home looking for a good place to reside for the upcoming winter. These odors are the main reason stink bugs return to homes which have a history of infestation so even though they are gone during the summer, don't be surprised when they return next fall. Only when you kill off the returning adults and keep new ones from establishing themselves in the home will you be able to have a winter stink bug free. This will take 1-2 seasons and usually a year or more to achieve.
STINK BUG TREATMENTS FOR INSIDE HOME *

In many cases the population hibernating is so large some will find their way inside to living areas. If this is happening you can help to minimize their activity with an aerosol treatment called D-FORCE. This aerosol comes with a crack and crevice straw which allows you to apply it to window frames, door frames, base mouldings, around light fixtures and any other route of entry they might be using to get inside. D-Force will kill them quickly since it's a contact killer but it's also a flushing agent. That means it will chase out any that are hiding in wall voids.. Treat the rooms where you have activity and don't be afraid to treat once a week until no new ones are found. Expect to treat a few times in early winter – especially if you have an infestation which has been around more than one year – and keep a can handy to use as needed.

D-Force:  http://www.bugspraycart.com/insecticide/aerosol/d-force-14-oz-aerosol

Another aerosol you might consider is the virtually odorless PT-PHANTOM. It uses a newer type active that doesn't kill quickly. It's slow acting and can take upwards of 3-4 days to kill anything which many people don't like. But this is very much by design and a "good thing". Since it's slow acting, any insects which come in contact with it are then able to spread the product around. Certain insects like stinkbugs tend to group up when resting and hiding. This behavior lends itself to the active ingredient of Phantom to get "shared". That means if one gets some on it and then moves into an area where a bunch of stinkbugs are hiding, they will all be affected even if you didn't spray there. This extra impact can be a big help in providing long term control. For this reason (along with the low to no odor feature), you may want to consider using Phantom instead of the D-Force.

Phantom: http://www.bugspraycart.com/insecticide/aerosol/pt-phantom-17-5oz
ORGANIC STINK BUG CONTROL SPRAY FOR INSIDE HOME *

The organic spray for inside the home would be an aerosol called TOPIA. Federally exempt from needing a registration number, this aerosol is made from natural ingredients and actually says "safe to use around children and pets" right on it's label. Topia will kill stinkbugs on contact but it does not provide any residual. This means you'll need to spray it as is needed which in turn means you'll be going through a lot more product. It also has an odor which is a bit like cedar, almost citronella like. But if you're looking for the least toxic, safest to use product that will work on Stinkbugs, Topia is a good choice.

Topia:  http://www.bugspraycart.com/exempt/aerosol/topia-exempt-aerosol-17-oz
STINK BUG CONTROL DUST *

Though the outside treatments with Cypermethrin and the inside treatments with D-Force will certainly help to keep them off the home and out of living areas, this may not be enough to break the reproduction that may be happening deep inside attics, crawl spaces and wall voids. Stink bugs that have infested a home for a long time will many times forage into attics and wall voids where they reside through the winter. These nesting locations can be accessed from high points on the home which are very hard to treat by spraying the outside. If you feel you have stink bugs living in such areas and the normal outside sprayings you have administered has not reached key entry points, consider using some DELTAMETHRIN DUST.

Delta Dust: http://www.bugspraycart.com/insecticide/dust/deltamethrin-dust

This material is very helpful for these large areas since liquid or aerosol will not work well due to the absorbing nature of the wood and insulation. Dust lays well on top of such areas and though unsightly, it doesn't mean much since these are areas where one does not go. Apply the dust with a DUSTIN MIZER. This device will enable you to blow the dust over 20 feet ensuring good coverage over large open areas where stink bugs will readily crawl and penetrate. The application will last 6-12 months so you don't have to do it nearly as often as the liquid or aerosol treatments and since it works on many other pests you will be protecting the home from a wide range of insects. The other good feature of Deltamethrin Dust is that it works in either dry or wet environments. This is important if the stink bugs are entering through dark and moist crawl spaces. Applications will last long periods of time even when wet which is what is needed to break the hibernating cycle of this pest.

Dustin Mizer:  http://www.bugspraycart.com/equipment/dusters/dustin-mizerdeflector

Since the dust works so well you may decide to apply it around rooms which are having a lot of stink bug activity. The dust will leave a white residue which can be cleaned easily with a damp rag but applications will last so much longer compared to the aerosols. Use the dust for treating behind light switch plate covers, electric switch plate covers and other spaces where you suspect stink bugs are entering. Apply the dust with a HAND DUSTER which will allow you to "puff" the dust 2-3 feet deep into wall voids. These spots offer great nest and hibernating locations and must be treated for long term control. Be sure to get around light fixtures and vent covers for forced hot or cold air (not inside the ducts but around their outer shell). Though not always needed, dusting can be a vital part of the process which is usually needed when infestations have been allowed to go on for more than a year or so.

Hand Duster: http://www.bugspraycart.com/equipment/dusters/crusader
STINK BUG LIGHT TRAP *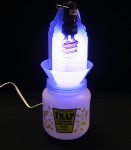 Another tool that should be deployed inside the home is our STINKBUG LIGHT TRAP. This trap uses a special design that "funnels" curious stinkbugs down to a holding tank which is designed to hold water and a little bit of liquid dish detergent. Once stink bugs enter and land in the water, they can't escape. Stinkbugs, like Asian Ladybugs, are highly attracted to the UV light bulb in this trap and will fly around the top where the light emits. This is also the entrance point and as they attempt to land "in the light", they'll actually be landing in the trap and falling inside to their watery grave. Set one trap per room where you have significant activity. And remember the trap works best at night, when all other lights are out, so don't expect it to attract many target stink bugs during the middle of day when lights are on or if it's bright and sunny.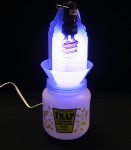 Stinkbug Trap:  http://www.bugspraycart.com/traps/pheromone-and-food/asian-ladybug-light-trap
Stinkbug traps will last a long time; there are replacement bulbs available so you should set them out as needed throughout the winter and spring as migrating stinkbugs on the move find they're way inside. The traps are a great alternative to spraying and will no doubt work to reduce local numbers. To see just how good our trap works, view the video below. In this video, TV Station WPXI puts several traps to the test and our trap outperformed all the traps tested. Click here to see the entire WPXI STORY
STINK BUG REPELLENT *

Lastly, if you have an ongoing stinkbug problem and plan on either painting or staining your home, get some NBS PAINT/STAIN ADDITIVE for long term stinkbug repellency. NBS is especially helpful when painting or staining wood that's been a winter nest site for stinkbugs. NBS can be added to any paint or stain and will last 1-2 years adding long term repellency to the exterior coating. Made from plant oils, this 100% natural product isn't a pesticide and it won't kill any insect so you still need to treat as explained above to control current infestations. But stinkbugs don't like NBS (neither do wasps, boxelder bugs, ladybugs and other invasive insects) and they'll avoid siding, fencing, railing, decks, logs, overhangs, soffits and any place NBS has been added to the finishing paint or stain.

NBS Repellent:  http://www.bugspraycart.com/exempt/additive/nbs-paint-additive-16-oz
Stink bugs can be a fall and winter pest if left to live in the garden. If you have them active outside during the summer and want to keep them off your fruits and vegetables, use some of our Vegetables Plus for a quick kill and residual. Once fall arrives and they begin to move inside, head them off by spraying the outside of the home with Cypermethrin. Once you have them inside you will have to use some D-Force Aerosol to keep them under control and the need for some Dusting with Deltamethrin Dust may help with large populations which are residing in wall voids, crawl spaces or attics. Stink bugs are persistent and smelly so keeping them out of your house will require some patience. Treat early to stop the initial penetration; followup with some inside treatments if you have had a history of them nesting in the home for more than a year.
CONTACT US *
Give us a call if you need further help. Our toll free is 1-800-877-7290 and we're open Monday through Thursday, 8:00 AM to 7:00 PM. On Friday, 8:30 AM to 5:00 PM and on Saturday, 9:00 AM to 2:00 PM (Eastern Standard Time).
Email questions here:   http://www.bugspray.com/about-us/contact-us
Order online and get a 5% discount! We ship fast with 99.9% of all orders shipping within 1 business day!!


Learn more about BUGSPRAY.COM and why it's never been easier or safer to do your own pest control.


Please show your support for our business by purchasing the items we recommend from the links provided. Remember, this is the only way we can stay around to answer your questions and keep this valuable web site up and running. Thanks for your business!