I need advice on getting rid of blue tailed skinks in my garage.
If you review our LIZARD CONTROL article, you'll learn about several products we have to that can be applied to both take away their food and repel them from treated areas. Any combination of these can resolve your problem quickly.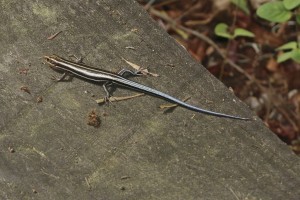 Now if you're seeing them in your garage, its because they have established themselves around the home. And chances are high they've done this because you have good shelter and food. Skinks will readily use shrubs and most any ground cover as nest sites and once established in these areas, some will end up foraging onto the side of your home and from there, into living areas, garages, etc.
To control the problem, you should first spray all the ground cover, plants, flowers, etc. around the home using CYONARA RTS. This product is odorless and easy to use. Basically you just need to hook it to your garden hose and spray a good 10-20 foot wide area around the home, right up to your homes foundation, making sure to coat everything lightly. Do this every 1-2 months to control insects which skinks eat. The goal here is simple: by taking away skink food, they won't want to live around your home.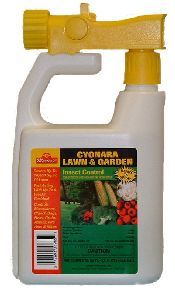 Next, after the Cyonara treatment dries (which should only take 30-60 minutes), apply PEST RID GRANULES and PEST RID SPRAY. This is a lizard repellent and should be used where you suspect the skinks are living, foraging or nesting.
So first apply the granules to the ground around the home anywhere they might be living. Keep in mind these are for outside use only so don't use them in the garage. But do use them around patios, decks, porches or plants where you've seen them active.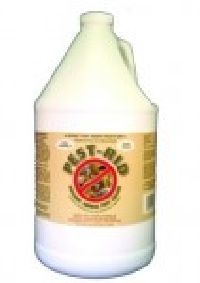 Next, spray over the top of the granules with the Pest Rid Spray. You should also spray the entire perimeter of the garage making sure to get some into any crack or crevice where you've seen skinks active or hiding. Understand that you don't need to use the spray everywhere like the Cyonara. Instead, use the Pest Rid only where you know skinks are active. And once in place, renew the application once a month if they're still a problem; once every 2-3 months once they're gone to insure they don't return.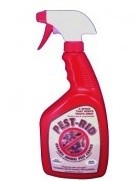 Lastly, set out 3-6 LIZARD TRAPS in the garage to help get rid of the current population. These should be replaced every 3 months or sooner if they get filled with skinks.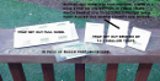 Give us a call if you need more help. Our toll free is 1-800-877-7290 and we're open 9:00 AM to 6:00 PM Mon-Thur; 8:30 AM to 5:00 PM Friday and 9:00 AM to 1:00 PM Saturday, Eastern Standard Time.
Jonathan
Customer Care
http://bugspray.com
1-800-877-7290
PS: Please show your support for our business by purchasing the items we recommend from the links provided. Remember, this is the only way we can stay around and be here to answer your questions and keep our web site up and running. Thanks for your business!