I need advice on getting rid of blue tailed skinks in my garage. I keep finding little droppings around the door. At first I thought they were mice but then I saw one run away when I went to leave. There is a gap around the door they're using and I can't seal it up.
If you review our LIZARD CONTROL article, you'll learn about several products we have to that can be applied to both take away their food and chase them from treated areas. Any combination of these can resolve your problem quickly.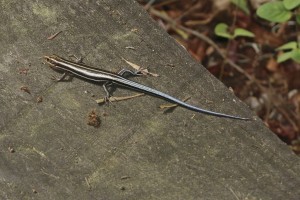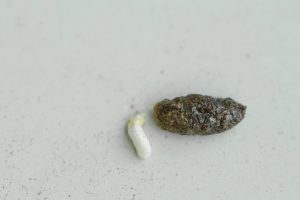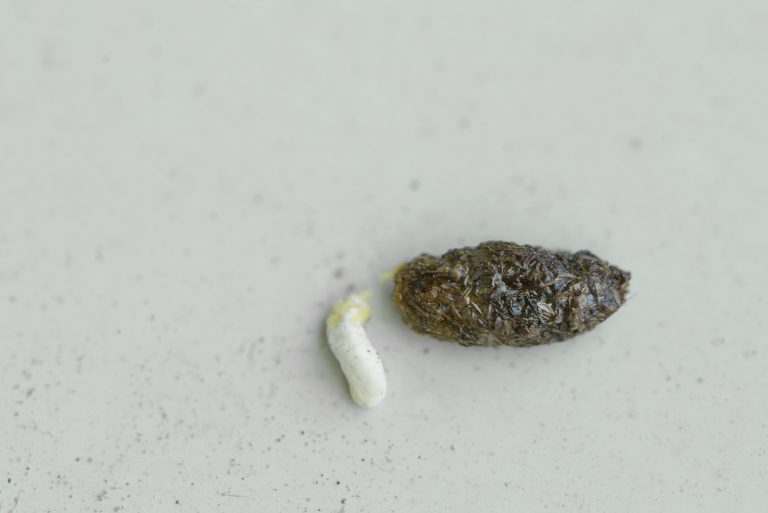 Now if you're seeing them in your garage, its because they have established themselves around the home. And chances are high they've done this because you have good shelter and food. Skinks will readily use shrubs and most any ground cover as nest sites and once established in these areas, some will end up foraging onto the side of your home and from there, into living areas, garages, etc.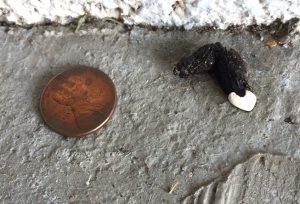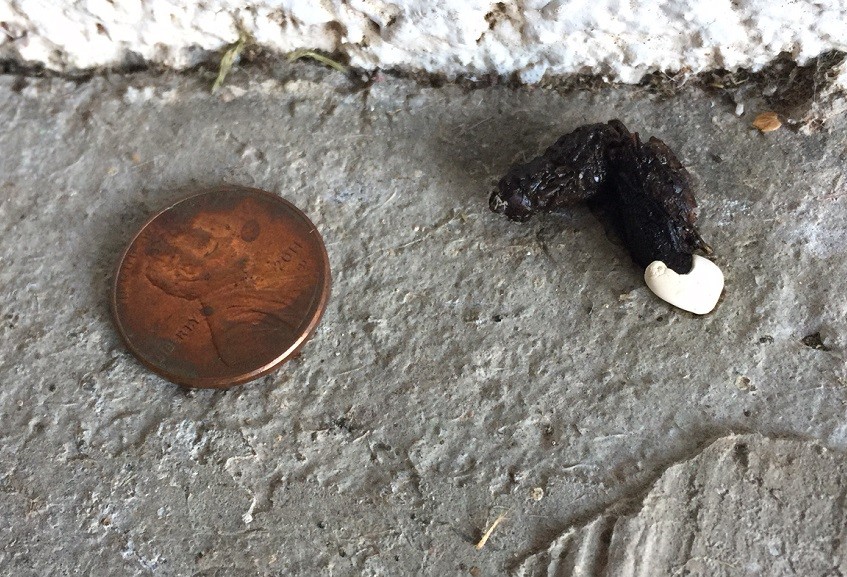 To make them not want to be around, you should first spray all the ground cover, plants, flowers, etc. around the home using MAXXTHOR EC.
Maxxthor will control most all insects and by killing of the food animals like skinks need, they'll be forced to move elsewhere to find food.
Maxxthor was created to protect plants and trees from damaging insects and to stop invasive pests from entering a home.
For use around the home and on the turf, plan on using 2.5 oz in our 20 gallon hose end sprayer per treatment.
The following "short video" (less than 60 seconds) shows how to use it in our sprayer.
As the video above explains, the 2.5 oz will make up a total of 5 gallons so plan on using 1-2 gallons per side of the home.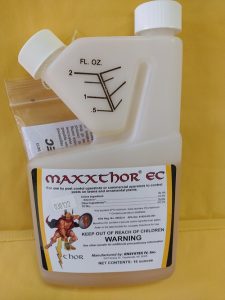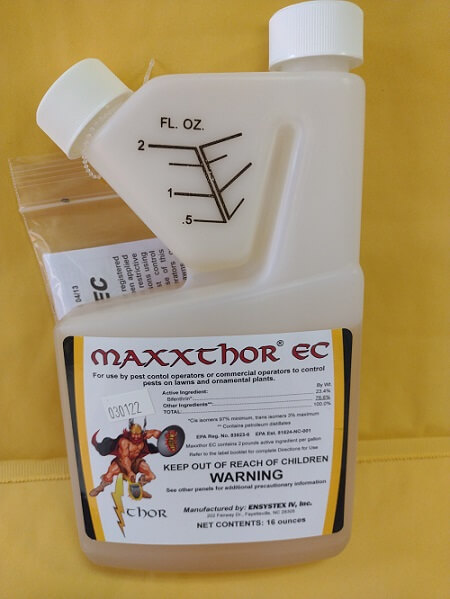 Our YELLOW TOPPED HOSE END SPRAYER will be the easiest to use and most effective. The mixing ration and directions is the same as the video above shows when its used in the Green Sprayer.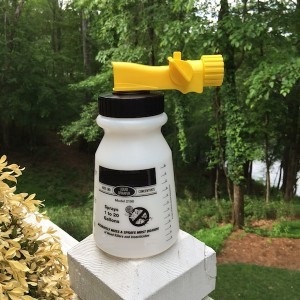 BEST SKINK DETERRENT
Next, after the Maxxthor treatment dries (which should only take 30-60 minutes), apply PEST AWAY SPRAY.  This spray works to provide a long lasting residual around the home skinks won't like which in turn will keep them from living, foraging or nesting in the treated areas.
The following "short video" (less than 60 seconds) gives a brief summary of how Pest Away works.
Spray the entire perimeter of the garage making sure to get some into any crack or crevice where you've seen skinks active or hiding.
Mix 2 oz to a gallon of water and plan on getting around 800 sq/ft of coverage per mixed gallon.
When used alone, the spray will do its job but only last a month. When used with the granules, you'll get 2-3 months of protection per liquid application.