Hello from down under! Can you tell me if your lizard repellent will keep the king's skinks out of my yard? They're scaring my kids who use it as excuse to stay inside the home to play video games. And can you send me some?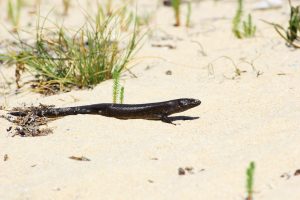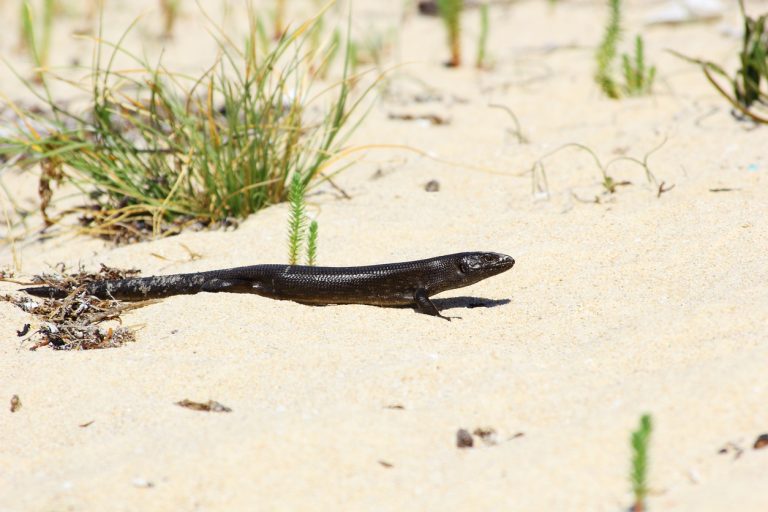 KING SKINK REPELLENT
The King's skink might be large but like our Iguana, they won't like our PEST AWAY SPRAY.
BEST SKINK SPRAY
You can use just the spray which will last 30 days a treatment but if you put the granules down first and saturate them with the spray, you'll get 60-90 days of protection per treatment.
Created to use on various amphibians and reptiles, PEST RID GRANULES will cover 250 sq/ft per lb so our 2 lb jar is enough to treat 500 sq/ft. THE GRANULES ALONE WILL NOT DO ANYTHING; THEY'RE DESIGNED TO "HOLD" THE PEST AWAY SPRAY FOR 2-3 MONTHS.
For this reason, using it first and then spraying it with the Pest Away will be the most efficient way to treat as it will save time and money.
First, sprinkle this out along property borders where they enter. One jug will treat up to 500 linear feet. But if they're under a deck or shed, treat the entire space.
Next spray the PEST AWAY SPRAY over the top.
Add 2 oz per gallon of water and expect to get about 800 sq/ft of coverage per mixed gallon.
As stated above, treatments with the Pest Away alone will last 30 days but over the granules, 2-3 months.
Retreat as needed till you "relocate" the skinks to other nest sites. Expect immediate response to the treatment so don't be surprised if you see the skinks running away as you spray!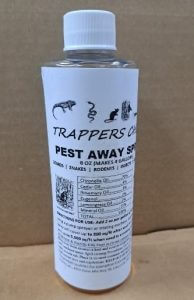 Any good PUMP SPRAYER can be used to apply the Pest Away.