Millipede invasions have long been a problem for many homeowners. Although these invasions seem more likely to occur in the spring and after heavy rains, they have been reported in every month of the calendar year. Thousands of migratory millipedes can create a mess. Once they die, expect a smell that can last for several weeks.
Related articles:        CENTIPEDES        EARWIGS        PILL BUGS        SCORPIONS        SLUGS        SOWBUGS        SPIDERS
Other information:      PEST ARTICLES
MILLIPEDE BIOLOGY *
There are over 1000 species of millipedes in the United States. They are slow crawling, appear to have hundreds of legs and generally gray to light brown in color. Most species take 1-2 years to reach reproductive maturity and can live 5-10 years. They love to live in decomposing thatch, leaves and mulch. They will get nutrition from these locations and may choose a root system of a nearby plant on which to feed. When they breed, the eggs hatch larva which will feed right where they emerge. This leads to large populations or nests which can number in the hundreds. They will remain feeding as long as there is a food supply to support the nest. This could be for a year or two but at some point expect a migration.
MILLIPEDE MIGRATION *
Excessive rain, drought or lack of food will cause them to migrate. This phenomenon can occur at any time of the year and may result in several thousand moving in a direction that is in line with your home. The author has dealt with several infestations of millipedes that have numbered in the hundreds of thousands. One customer had so many he used a gas powered blower to round up all the dead ones and 14 Hefty bags to haul them away! This happened over a three day period, but if he didn't have the right materials or know how to use them, he would have had a mess in his home. Other infestations have lead to thousands stacking up or climbing the side of a house. The migrating millipedes will reach a certain height and simply stop. It is unsure why they do this but it will lead to huge numbers accumulating and a nasty smell when they die.
MILLIPEDE CONTROL *
Controlling millipedes involves a series of steps. The first is identifying nest sights. This will allow you to minimize the conditions these pests need which will lead to less getting inside. Look to see where they are invading. In most cases, you will find them along one side or wall of your home. Look around this side of the property. Inspect nearby mulch, compost piles, wood piles, large rocks, pinestraw, sheds, cracks in cement walkways or driveways and stoops. Any of these locations can breed, feed and shelter these pests. If you know where they are coming from, you will be able to treat the area precisely and even remove excessive organic matter available for them. Clean up leaves. Replace old straw that is decomposed. Move log piles away from the home. Seal cracks in cement which allow water to gather. Rake thatch buildup from your lawn. By reducing these conditions, you take away food and harborage these pests need for survival.
HOW TO SEAL MILLIPEDES OUT OF YOUR HOME *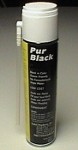 Lastly, if you have a lot of access points through the siding of the home, you should consider a "seal" job. Most homes that get invaded have lots and lots of small cracks, crevices and gaps through which millipedes enter. These entry points should be reduced and/or eliminated with the use of some FOAM SEALENT. These cans are self charged and good for small jobs.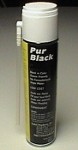 Pur Black: http://www.bugspraycart.com/repellents/aerosol/pur-black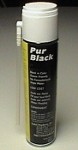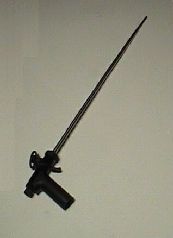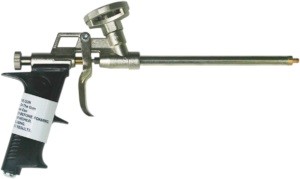 If you have a lot of work to do, it would be wise to invest in one of the professional FOAM GUNS and maybe even the 24″ FOAM GUN. These tools will enable you to apply the sealent quickly and precisely without much waste or missed applications. In other words, they will more then pay for themselves. You'll need the FOAM CANNISTERS for these guns, which easily fit on either applicator, and cover a much larger area then the smaller cans.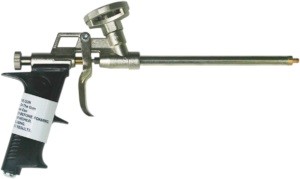 Pur Gun: http://www.bugspraycart.com/equipment/tools/pur-shooter-basic-gun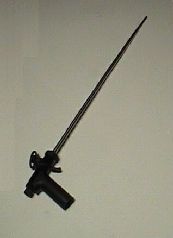 Pur Gun 24″ :  http://www.bugspraycart.com/equipment/tools/pur-pageris-24-pro-gun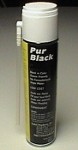 Pur Black: http://www.bugspraycart.com/repellents/aerosol/pur-black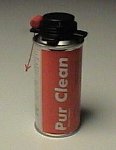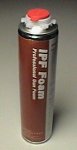 If your home is prone to animal invasions, consider the FOAM WITH REPELLENT. This cannister comes with expanding foam but includes a strong repellent which insects and animals do not like. It may be just what you need to make sure ladybugs and other undesirable home invaders aren't able to find their way inside quite as easily as they have in the past. Be sure to keep your guns clean by using some FOAM GUN CLEANER. This will help keep the gun functioning and ready to go to work when next needed.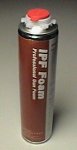 Foam Repellent:  http://www.bugspraycart.com/repellents/aerosol/pur-ipf-foam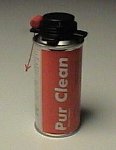 Pur Gun Cleaner: http://www.bugspraycart.com/sanitizer/aerosol/pur-cleaner
MILLIPEDE TREATMENTS *
No doubt sealing up your home will help to keep migrating millipedes out of your living area. But if you don't knock down the outside population, your home will be continue to get covered with them and once on the structure, they'll start to nest, roost and invade living spaces no matter how well you seal it. So to stop unwanted invasions, treat the outside with granules and a good liquid spray that will actually control millipedes. Since they're tough to kill, very few actives work well but we know just which ones are best.
MILLIPEDE CONTROL GRANULES *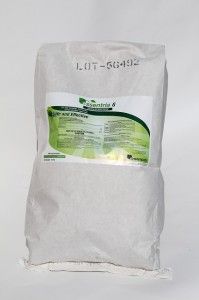 Since millipedes thrive under mulch, thatch, around plants and plant roots, you'll need to cover your entire property with a good layer of BIFEN LP or ESSENTRIA GRANULES.  These products are best suited for the outside, especially under heavy thatch or mulch, and will permeate down to where the millipedes are reproducing and nesting. Keep in mind these are slow acting and should be applied monthly. But over a 3-6 month time span, you should be able to reduce the local millipede population dramatically and within a year, virtually eliminate all local activity.

Bifen Granules:  http://www.bugspraycart.com/insecticide/granule/bifenthrin-g-25-lb

Essentria Granules:  http://www.bugspraycart.com/exempt/granule/eco-exempt-org-g-22-lb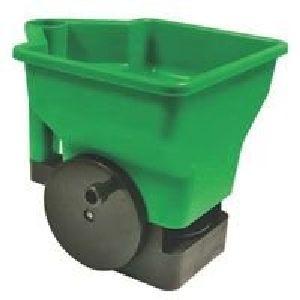 Broadcast either granule into mulch or turf that you think is infested. The GRANULE SPREADER applicator is easy to use and will let you get even and uniform coverage when making the application.

Spreaders:  http://www.bugspraycart.com/equipment/spreaders/scatterbox-spreader
MILLIPEDE SPRAY *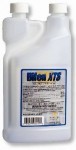 After applying a nice layer of granules to your turf, get a quart of BIFEN XTS and a 20 GALLON HOSE END SPRAYER. Add 4 oz of the Bifen to the Sprayer, fill it with water, hook it to your garden hose and spray the entire amount over 5,000 sq/ft. Repeat this over your entire yard making sure every inch of turf is treated – especially any area with pine straw, wood chips, stones or other ground cover.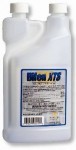 Bifen XTS: http://www.bugspraycart.com/insecticide/liquid/bifen-xts-concentrate.html

Hose End Sprayer:  http://www.bugspraycart.com/equipment/sprayers/gilmour-20g-390
Be sure to spray the sides of the home too covering as much of the siding as the millipedes cover. So if you see them climbing up 10 feet of the siding, treat up to 10 feet high around the entire home.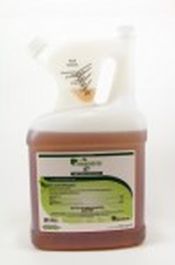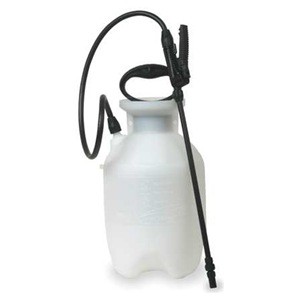 Now if you're finding millipedes in the home, garage or basement, mix up some Bifen in a PUMP SPRAYER and treat all the baseboards on every level of the home where activity is noted. Pay extra attention to key entry points like garage doors, basement windows, patio and deck doors as well as main entrances. Another spray that works well on them is ESSENTRIA IC. This is a federally  exempt product which uses food oils and extracts for active ingredients. Highly effective on a wide range of pests,  Essentria is a bit more "mild" compared to the Bifen and if you have a sensitive area to spray, would be the "green" choice compared to the Bifen.

Pump Sprayer: http://www.bugspraycart.com/good/pump-sprayers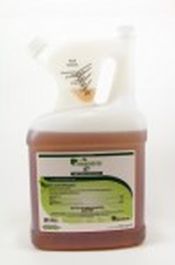 Essentria IC3: http://www.bugspraycart.com/exempt/liquid/eco-excempt-gal
MILLIPEDE AEROSOL *

Now if you have reason to believe there maybe nests behind walls or in hard to treat cracks, DFORCE AEROSOL is designed to let you treat these areas. It uses Deltamethrin as the active ingredient and with it's special tube injector, you will be able to get into tight cracks and joints these pests like to hide. Use the Dforce aerosol for neat and penetrating applications.

D-Force:  http://www.bugspraycart.com/insecticide/aerosol/d-force-14-oz-aerosol
MILLIPEDE CONTROL TAKES TIME *
Now once you begin the process explained above, do not expect to see all the millipedes you find to be dead and then gone in a few days or even a few weeks. Most properties take years to become infested and consequently, the treatments will take months to penetrate all the areas where millipedes will be nesting and thriving. For this reason one should compare results based on monthly activity and not daily or weekly reviews.
That being said, the granules and liquid sprays will most definitely help you manage the activity so that when they migrate, you shouldn't have them living on the home or getting inside. But if you don't treat the outside at least once a month, you'll never reduce their numbers enough to ever stop them completely. That means if you want them gone for good, stay the course and don't stop treating. In 3-6 months most populations will be dramatically reduced and if you keep on treating after they're gone, you'll never get them again.
CONTACT US *
Give us a call if you need further help. Our toll free is 1-800-877-7290 and we're open Monday through Thursday, 8:00 AM to 7:00 PM. On Friday, 8:30 AM to 5:00 PM and on Saturday, 9:00 AM to 2:00 PM (Eastern Standard Time).
Email questions here:   http://www.bugspray.com/about-us/contact-us
Order online and get a 5% discount! We ship fast with 99.9% of all orders shipping within 1 business day!!


Learn more about BUGSPRAY.COM and why it's never been easier or safer to do your own pest control.


Please show your support for our business by purchasing the items we recommend from the links provided. Remember, this is the only way we can stay around to answer your questions and keep this valuable web site up and running. Thanks for your business!