What would you recomend for regular insect control at my home in the Florida Keys? It never freezes here so we have many different types of bugs.
This is an easy one. Everyone who uses our products knows they're the best the world has to offer so putting it simple, they all work. But matching the best product for any one specific target pest is our specialty and that's when using a particular active over another is usually the best way to proceed. That being said, how can you choose what to spray since we carry hundreds of actives in so many different forms?
The long "answer" can be found in our PREVENTIVE PEST CONTROL ARTICLE. It covers every from why you'll eventually get bugs to how to spray and what to use. But if you're looking for a simple option that's likely to cover most invasive pests, here's the lineup.
For the turf (lawn, mulch and yard around the home), apply BIFEN GRANULES every 3 months. They're long lasting, work on most anything and easy to apply.
For the exterior of the home, spray 1-2 gallons of mixed BIFEN IT every 1-2 months when insects are active; every 2-3 months if there is no insect activity and you don't want any to start. Bifen can be used safely inside too. It's odorless, easy to mix and works on most any pest.
Lastly, for crack and crevice work, go with the PHANTOM AEROSOL. It's great inside the house because it's odorless and doesn't make a mess. I have lots of hardwood floors and liquids can be a problem when applied throughout my living areas. But Phantom goes on without making a mess.
To spray the Bifen, you'll need a decent PUMP SPRAYER. And to apply the Bifen Granules, you should get a GRANULE SPREADER.
In summary, if you're wanting to do your own pest control using professional strength products, this is all you need to get started. If you encounter anything you need help with handling, we're just an email or phone call away. And since what we're selling is what the service companies are applying, you'll be able to get at least as good of results doing it yourself.
Good luck! And here are direct links to the information and products listed above:
Preventive Pest Control Article:  http://www.bugspray.net/insect-control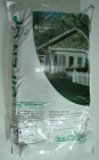 Bifen Granules:  https://bugspray.com/catalog/insecticide/granule/bifenthrin-g-25-lb

Bifen IT:  https://bugspray.com/catalog/insecticide/liquid/bifen

Phantom:  https://bugspray.com/catalog/insecticide/aerosol/pt-phantom-17-5oz

Pump Sprayer:  https://bugspray.com/good/pump-sprayers

Granule Spreader:  https://bugspray.com/equipment/spreaders/scatterbox-spreader