I have a problem with the Colorado River toad invading my yard. My dogs are attracted to them and get sick for days if they bite one. I know these frogs have some kind of lsd toxin but my dogs don't get high. The vet says this can kill them!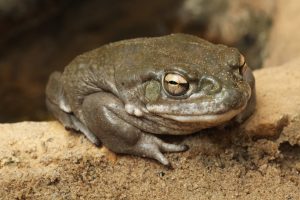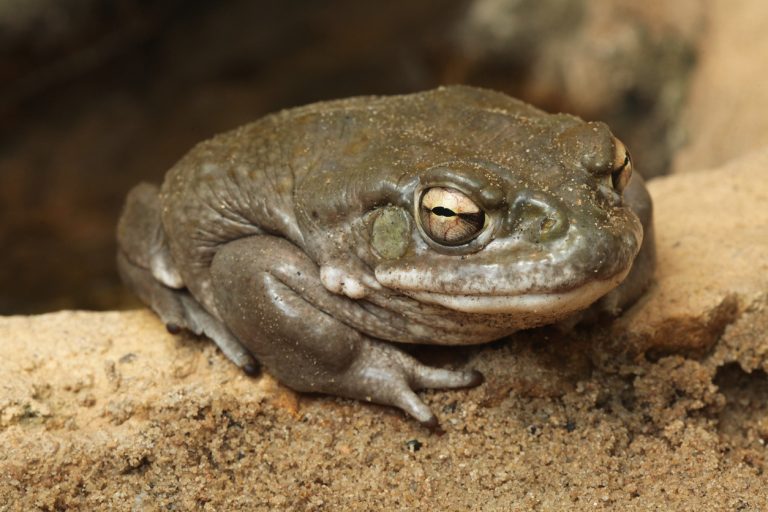 The Colorado River toad, also known as the Sonoran Desert toad, is the largest native toad here in the states. They can grow to 6+ inches and will release a milky toxin from their parotoid glands when touched or handled. This toxin can cause a range of reactions to people, pets and other mammals ranging from simple nausea to death.
If you have river toads nesting in the yard, safely remove them while using rubber or surgical gloves. Next, spray them directly with PEST AWAY SPRAY and place them in a holding container so you can relocate them at least 2 miles away. Of course destroying them is a viable way to get rid of them as well.
Once the yard is clear of all toads, apply PEST RID GRANULES to any known nest location and spray the granules with the Pest Rid Spray.
Next, place granules in the yard where you've seen river toads resting. This could be under a bird feeder, around a pond or along a stream. River toads will hang out around lights foraging on insects at night so if you have accent lights on the ground, be sure to treat around each fixture.
The most common approach being used by our customers is to apply PEST RID GRANULES throughout the yard focusing on any path way the toads might be using to enter the property.
Once the granules are in place, spray over the top with PEST AWAY. This concentrate is mixed 2 oz to a gallon of water and plan on using 1 gallon to cover up to 800 sq/ft.
Be sure to spray over the granules to make them "super charged" with the odor. Spray by itself will last 3-4 weeks but when sprayed over the granules, you'll get 2 months+ of protection.
The following "short video" (less than 60 seconds long) will give you the brief summary of how the Pest Away works.
For the "best" control, first apply granules. These are packed in 2 lb jars and each jar will treat 500 sq/ft. These granules will not work alone but should be used with the spray. When the spray is applied over the granules, you'll get 60+ days of protection. The granules will absorb the spray and keep it active for at least twice as long compared to using just the spray.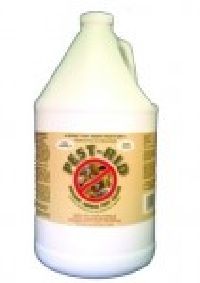 The Pest Away comes on 8 oz Jars and makes 4 gallons per jug.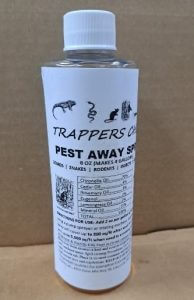 Use any standard PUMP SPRAYER to apply the Pest Away.
For a more "permanent" solution, install our heavy duty SCREEN BARRIER under open fence rows or identified entry points. This heavy diamond mesh plastic can be cut to long lengths and when kept 1 feet or more above ground, will keep out foraging toads. Plan on burying at least 6 inches into the ground.
We have the screening in 50 foot long rolls and its 4 feet "tall". So lets say you have 50 foot border where toads are entering. If you get a 25 feet long piece (which is 4 feet tall), you can cut it in half. This will give you 2 pieces each 25 feet long and 2 feet high. You should then dig a thin "trench" along the border 6″ deep so the screening can be placed in the trench and kept secured. It will then provide a 1.5 foot tall barrier above ground over which toads cannot jump.
If you're not able to install screening due to the lay of the land or cosmetic reasons, another option is our SOLAR POWERED GROUND STAKE REPELLERS. Our repeller is one of kind and not available for sale elsewhere. These units use a range of sounds toads do not like and can cover large areas too.
Our design uses the sun to charge an on board battery so the device runs on its own, around the clock. The main way it works is by releasing a vibration that will both move the ground and create a sound wave small rodents, frogs and snakes don't like. It will vibrate several times a minute constantly rotating its cycle. But it also sends out an annoying sound frogs do not like it and will avoid areas where the sound is active.
The following "short video" (less than 60 seconds long) provides a quick summary of these units.
In addition to the vibration and sound being released, our design also uses two LED bulbs located on underside of controller head. These light up at night showing as two subtle "eyes" when its dark. This makes the units look "evil". Small animals like toads that naturally forage on the ground will look up and see these discreet lights and become frightened. This happens because they perceive the eyes to be coming from a predator. Combined this with the vibration and the audible sound and you can effectively keep foraging toads out of the yard for good by placing units along points of entry.
To properly install units, plan on placing them along property borders spacing them out ever 60-75 feet. Coverage is circular so approaching toads will detect the unit from afar and stay clear of where they're active.
This video is the long, 10 minute presentation in case you're not yet sold on how these units work or how they can help prevent and keep away unwanted animals like Sonoran toads.
Setting up these units requires a little "charging" time. They come with a little power and the head is separated from the bottom stake. We advise setting the controller head in sunlight for 1-2 days so the battery gets fully charged and ready to go to work. This way they go afield under full power making them best suited to get the job done. For more detailed directions on how to set them up, download our SETUP DIRECTIONS.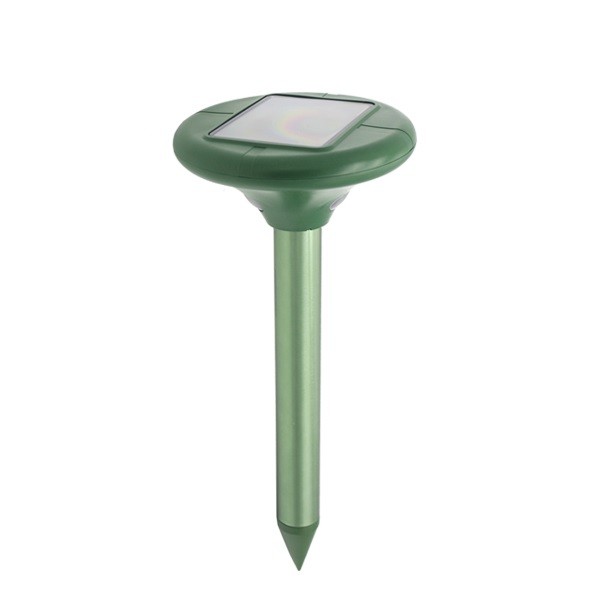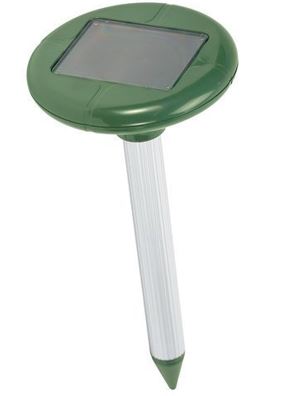 One of the most important keys to having success using these devices is to get them inserted properly in the ground. To do this you will need a smooth, well drilled hole for them to fill. The hole must be the proper depth and width. Our SOIL AUGER is perfectly designed for the task. Simply attach it to your favorite hand drill and take it out to the yard for the task at hand.
The following "short video" (less than 60 seconds long) gives you the quick summary of how to use the earth auger.
Holes can be drilled in 10-20 seconds and will be just right. Plan on making the holes about 9 inches deep as units need to be installed so 1-2″ of the stake is above ground. This ensures the head unit stays off the ground.