Phorid flies are another small fly which can find it's way into the home, although it is more of a problem in commercial kitchens and restaurants.


Related articles:          BITING FLIES          BLOW FLY          DRAIN FLY          FLIES          FRUIT FLIES          FUNGUS FLY          GNATS          MAGGOTS
Other Information:         PEST ARTICLES


PHORID FLY BIOLOGY *
Phorid flies are small; they are about 1/8″ long. They are most commonly mistaken for fruit flies. Although their body is similar in color, phorid flies have a distinctive hump in their thorax which starts behind their head. They also lack the red eyes which fruit flies have. The other key to identifying phorid flies is how they move when you swat at them. Unlike other flies which will fly away, the first move a phorid fly will make is to run along surfaces away from you. This unique characteristic alone can be enough to identify them.
Phorid flies take a longer time to develop than fruit flies. Although they can complete all stages in two weeks, it usually takes more than a month for them to go from egg to adult. Phorid flies need moisture to develop. They like to nest in drains, around leaky pipes and in the moisture which is formed around condensers of refrigeration units. I have seen several times where they have established themselves under a slab because a pipe had broken and was leaking water.
WHERE DO PHORID FLIES NEST? *
Phorid flies need anything organic to survive and meat or garbage foodstuff is more than enough to allow them to prosper. Like most small flies, Phorid flies are easy to control and you have several products to choose from. The key to success is using the right one in the right areas of the home.
HOW TO CONTROL PHORID FLIES IN THE HOME *
So if you have phorid flies in a room or two, use a space spray known as PT-565. This product uses pyrethrin as the active and can be used throughout the day as needed. Treatments will only last 15-30 minutes but it will kill the active adults within a few minutes.

PHORID FLY PROBLEM IN SINK DRAIN *
Since phorid flies like to live down drains, these areas must be treated too. First, use SURVIVORS once a week by pouring 2-4 down the drain late at night and letting it sit for several hours before running the water. Survivors will remove the grease and other natural organic material which commonly builds up in sink drains and by removing this buildup, you'll be removing their food.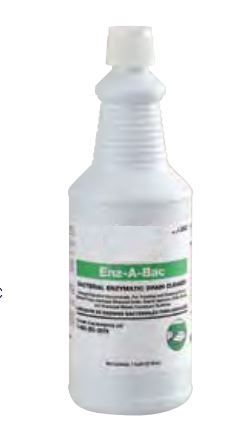 Next, on any night that you don't use the Survivors, you should apply some PT-221 down the drain. Just 3-5 seconds of the spray down the drain will kill any developing stages. Do this late at night too so the treatment can sit overnight without the water running.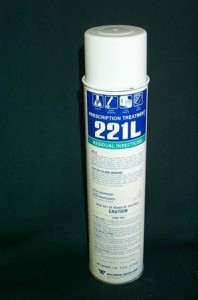 BEST PHORID FLY TRAP *
Lastly, the FLY WEB FLY TRAP can be set up in any room and will help by collecting foraging phorid flies all day and night. This trap is easy to deploy and because it's small, you can locate it in discreet locations.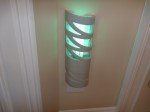 CONTACT US *
Give us a call if you need further help. Our toll free is 1-800-877-7290 and we're open Monday through Thursday, 8:00 AM to 7:00 PM. On Friday, 8:30 AM to 5:00 PM and on Saturday, 9:00 AM to 2:00 PM (Eastern Standard Time).
Email questions here:   http://www.bugspray.com/about-us/contact-us
Order online and get a 5% discount! We ship fast with 99.9% of all orders shipping within 1 business day!!


Learn more about BUGSPRAY.COM and why it's never been easier or safer to do your own pest control.


Please show your support for our business by purchasing the items we recommend from the links provided. Remember, this is the only way we can stay around to answer your questions and keep this valuable web site up and running. Thanks for your business!