Fungus gnats are small brown to black gnats which thrive on organic matter such as algae, mold and fungus. They readily nest in potted plants and exist primarily outside around the home. But if given the chance, they'll move inside and be a never ending nuisance since they're drawn to TV screens, computers, sinks, showers and even people!
FUNGUS GNAT BIOLOGY *
Fungus gnats take 3-4 weeks to become adults. Females will lay 50-200 eggs before dying and in most cases, she'll lay them in anything organic like the soil of a potted plant, down the drain or in some well hidden shady area under an appliance where moisture is abundant.
Eggs will hatch worm like larvae which will feed for 1-2 weeks and then pupate into reproducing adults. Fungus gnat adults will only live 7-14 days but during this time they can be an ongoing nuisance in the home.
FUNGUS GNAT PROBLEMS *
Fungus gnats will be attracted to TV and computer screens making them a ongoing distraction in the home. But they also target CO2 so they're always looking for this gas which everyone exhales when they breath. For this reason fungus gnats will commonly fly into your nose and mouth.
WHERE DO FUNGUS GNATS NEST? *
Fungus gnats will nest anywhere damp, dark, moist and full of food. They love potted plants but can live down any sink, shower or tub drain and can even live in recycle bins.
HOW TO CONTROL FUNGUS GNATS *
The best way to treat a local fungus gnat infestation will depend on where they're most active.
FUNGUS GNATS DOWN THE DRAIN *
If you see them flying around a sink, shower or tub, chances are high they're nesting down the drain. To eliminate this nest site, apply SURVIVORS down the drain once a week. This biodegrading enzyme will "eat" away slime and other organic buildup in pipes thus removing their food and nest sites.
Use 3-4 oz per drain once a week. Be sure to treat late at night, just before you retire for the evening, to allow the application to work for 6+ hours.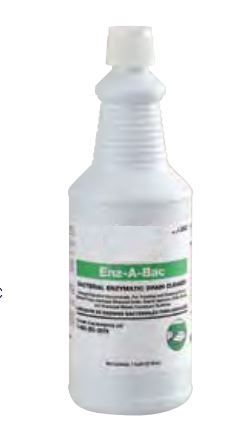 Next, spray PT-CYKICK down the drain as needed. Do this the following night and expect to treat 1-2 a week for 1-2 weeks until the problem is gone. Cy-Kick is fast acting and will kill all active stages immediately.

HOW TO TREAT FUNGUS FLIES IN POTTED PLANTS *
If you have plants in the home, its a good chance fungus flies are using the soil to nest. Eliminate this problem by applying BIFEN IT once a month. Make the application by adding 1 oz of Bifen to your watering can. This won't hurt the plants in any way; Bifen is odorless and gentle enough to be used in the soil as well as on the plants foliage as needed for a wide range of insect pests.

SPACE SPRAY OPEN ROOMS FOR FUNGUS GNATS WHEN NESTS ARE NOT KNOWN *
For lingering problems in open areas like great rooms, enclosed patios, offices, etc. where the nest site is unknown, use a space spray like PT-565. This aerosol can be sprayed like hair spray for 5-10 seconds in any room and it will quickly kill any fungus gnats flying around. Treatments are short lived  and only remain active for 15-30 minutes but PT-565 is safe enough to use any time, even when people are present, and can be used several times a day if needed.

For a more permanent solution, install some AEROSOL MACHINES in any room with an ongoing problem. These machines run automatically and essentially apply an aerosol like the PT-565 but they do this for you, every 15 minutes, and never miss a treatment. They run on two "D" cell batteries and each machine can cover up to 400 sq/ft.

You'll need the right aerosol in your machine and the odorless CLEAR ZONE is powerful and yet discreet making it ideally suited for use in the home. Each can will last 30 days or more and will control any kind of flying pest like flies, gnats, mosquitoes, noseeums, wasps and more.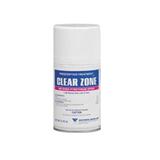 FUNGUS GNAT TRAPS *
In addition to the liquid and aerosol options listed above, fungus gnat traps can also help.
For use in the potted plants or around computer screens, BUG STIX can help reduce these gnats by quickly trapping out foraging adults. The yellow color used works as a strong attractant and fungus gnats can't seem to ignore them once in the area. Traps will quickly capture any flying around within 10 feet and will remain sticky for 30-60 days. Use them in potted plants or set them in a cup on the counter.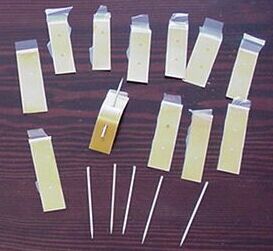 Another trap highly effective at catching fungus gnats if the FLY WEB LIGHT TRAP. Just plug it into any wall outlet and it will lure foraging gnats to the included glue pad quickly and in turn, reduce activity commonly seen in the evening hours.