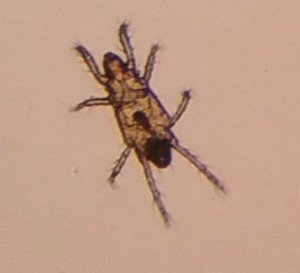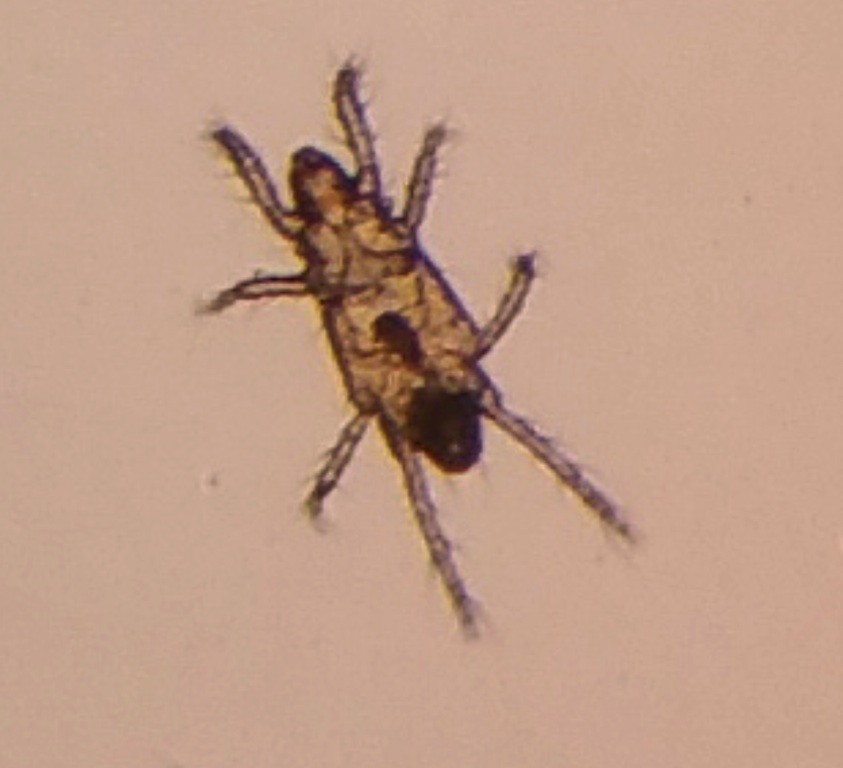 Can you please help me identify this mite? We found them in furniture that we know have wood beetles. They have been attacking us for 2 months now and finally found them. I took the attached picture of one under a microscope.
Sure looks like  a STRAW ITCH MITE. I suggest you treat the furniture and surrounding area with PERMETHRIN 10 or ESSENTRIA. I also suggest you keep a can of MICROCARE on hand to spot treat as needed. Expect to treat once a week for 1-2 months to insure they're gone. And if you think they came in from outside, get some of the granules and spray for the yard too.
More information on this pest can be found here:
Straw Itch Mites: https://bugspray.com/article/itchmites.html
Permethrin 10:  https://bugspray.com/catalog/insecticide/liquid/permethrin-10
Essentria IC3: https://bugspray.com/exempt/liquid/eco-excempt-gal
PT Microcare: https://bugspray.com/catalog/insecticide/aerosol/pt-micro-care-16-oz
Give us a call if you need more help. Our toll free is 1-800-877-7290 and we're open 9:00 AM to 6:00 PM Mon-Thur; 9:00 AM to 4:00 PM Friday and 9:00 AM to 1:00 PM Saturday, Eastern Standard Time.
Jonathan
Customer Care
https://bugspray.com
1-800-877-7290
PS: Please show your support for our business by purchasing the items we recommend from the links provided. Remember, this is the only way we can stay around and be here to answer your questions and keep our web site up and running. Thanks for your business!