It is now late summer and mimosas cover our small backyard.  There are hundreds of these worms hanging from single silk-like threads from high up in the trees all the way to the ground.  How do we get rid of them??
Apply MAXXTHOR EC using a 20 GALLON HOSE END SPRAYER. This active will kill them on contact and it does a great job of penetrating their tents. One thorough treatment can have a huge impact and in theory, could eliminate most if not all of the problem as long as you're able to reach every bit of each infested tree. But if you can't reach high enough with the sprayer, expect to do 1-2 more treatments to get them all. This will happen as more "drop down".
Add 1 oz of Maxxthor to our hose end sprayer and then add water to fill it up to the 5 gallon line (that's about 1/4 of the way full in the sprayer). Use this to spray as much of the tree canopy, bark and ground underneath as possible. If you expect to need more spray, you can add 2 oz to the sprayer and fill it half way (to the 10 gallon line). Just be sure to use up what you add to the tank; you don't want to store the sprayer with chemical inside for any length of time as this will lead to the sprayer getting clogged.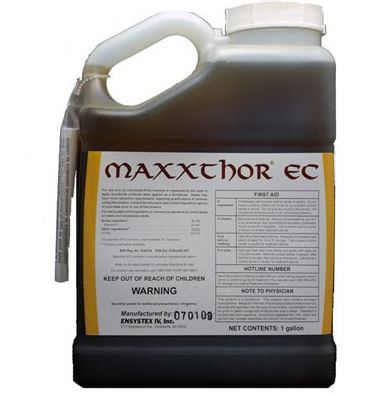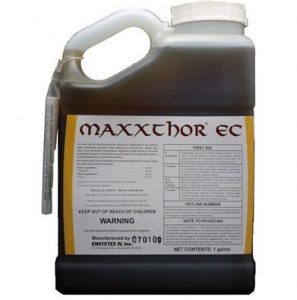 The best sprayer for the job is our HOSE END.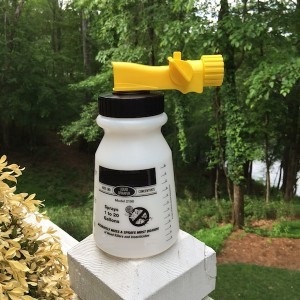 Now if you have a good treatment in place the ones that drop down should die within a few days but if need be, retreat weekly until you don't see any activity.
Lastly, consider placing out MAXXTHOR GRANULES under all infected trees. This should be done once a quarter so in the spring, summer and fall, to intercept hatching young which naturally fall out of trees.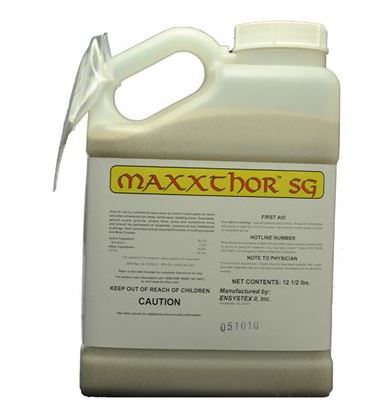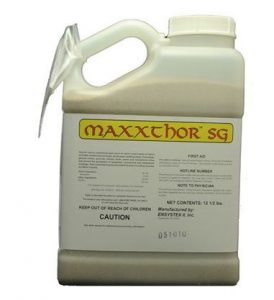 Give us a call if you need more help. Our toll free is 1-800-877-7290 and we're open 9:00 AM to 6:00 PM Mon-Thur; 8:30 AM to 5:00 PM Friday and 9:00 AM to 1:00 PM Saturday, Eastern Standard Time.
Jonathan
Customer Care
https://bugspray.com
1-800-877-7290
PS: Please show your support for our business by purchasing the items we recommend from the links provided. Remember, this is the only way we can stay around and be here to answer your questions and keep our web site up and running. Thanks for your business!