I have a few trash bins that always get fly infested in the summer. I've tried all kinds of sprays and they just keep coming. the other day we had maggots in there, it was so gross. Is there any way of keeping them out? I've tried cleaning, spraying bleach. Nothing lasts.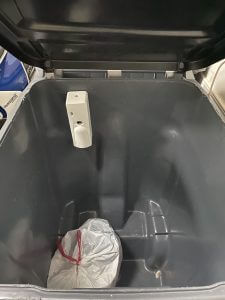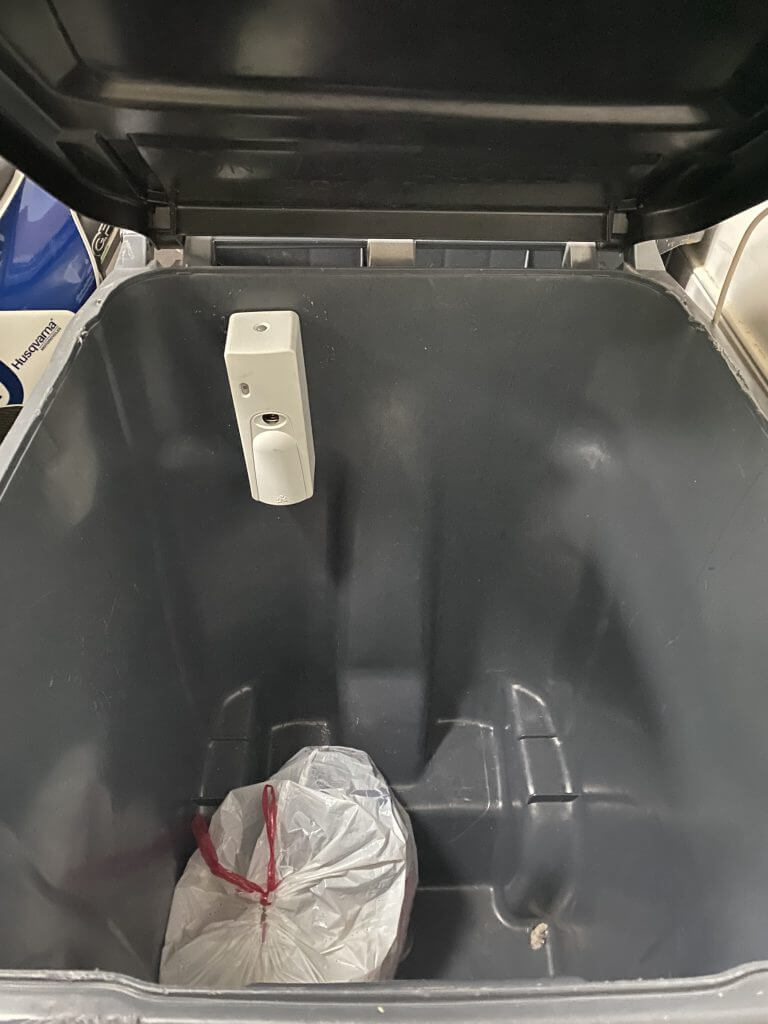 Filth flies will flock to trash bins in the spring, summer and fall and they are relentless. Using a liquid won't work for a few reasons, mostly cause they will just avoid where you spray it and land directly on the new garbage you put in the bin. But also, the garbage will wear down the chemical pretty quick so you'll have to keep renewing the spray which is time consuming for sure.
The easiest fix is to set up one of our AEROSOL MACHINES inside the bin. These machines have a sticky tape for permanently mounting them but I drilled two small holes inside the cabinet, top left and top right and then through the back of the trash bin. These holes are only 1/4″ so very small. I use two deck screws pushed through to keep it mounted and the night I bring the bins to the street, I take it out.
These machines release a small 1/2 second release of METERED INSECTICIDE which kills all flying pests and maggots too. I let them run all summer and it keeps the bins insect free. One can will last 30+ days and the batteries will last at least a whole season. Just insert the batteries, add a can and hang it up. Very easy and very effective because once the flies enter, they don't seem able to escape before they get killed. I love looking in the bin and seeing all the dead ones when I remove the machine once  week :)