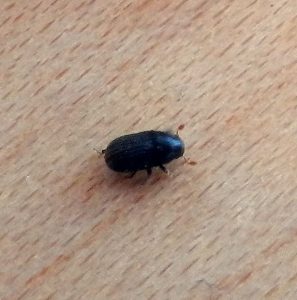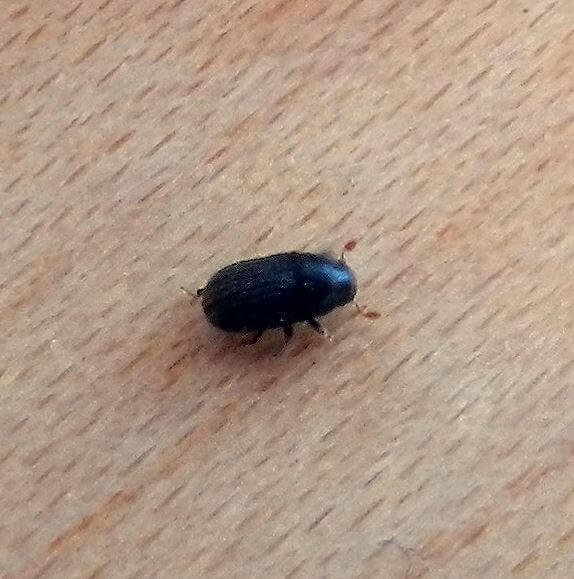 Hello. We have a perimeter of probably 70 arborvitae trees that have recently started dying in one patch (back right in photo). Another patch has recently started dying (left in other photo). I found the beetle in the attached pic in a small gall under the bark of one of the trees in the new patch. I'm looking for advice on how to save the remaining trees. Is this a pine bark beetle? Any help to save our trees would be immensely appreciated!!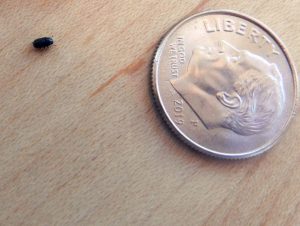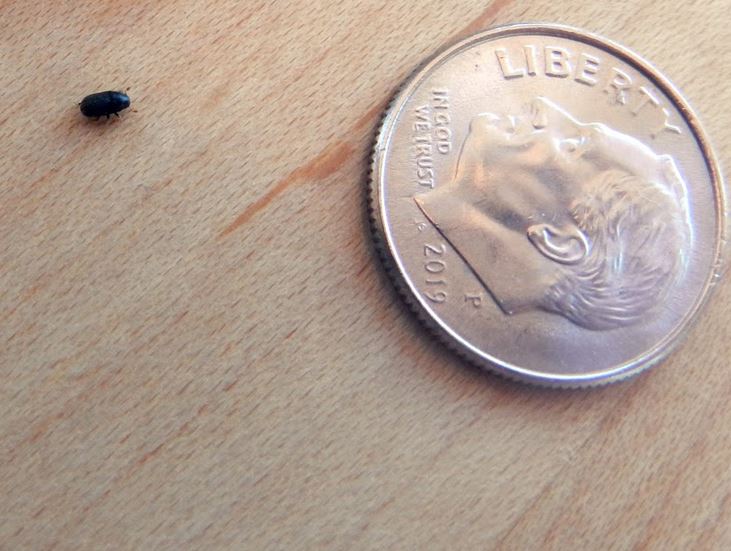 You've got arborvitae borers. These borers behave very much like other borers though they tend to target American, emerald green, thuja and other arborvitae species found in the states. Technically they're "cousins" of the more common
pine bark beetles
but they look very similar, do the same kind of damage and fortunately, can be controlled using our sprays.
Arborvitae borers are small. As you can see by comparing them to a dime, its hard to imagine they might cause damage to any tree. But their sheer numbers along can have an impact as they work their way through the bark and trunk of a healthy tree.
This short video (less than 60 seconds long) gives you a brief summary of all the detailed information below. As you scroll down, you'll see everything you need along with "add to cart" buttons for ordering directly from this page:
Once mature, they'll exit the host tree looking to fly off, find a mate and start laying eggs elsewhere. Typically this will happen on local, nearby trees so its smart to protect as many trees are you want to keep safe.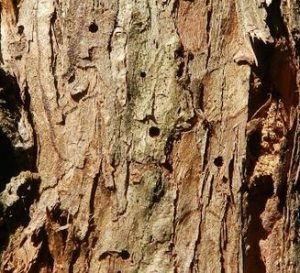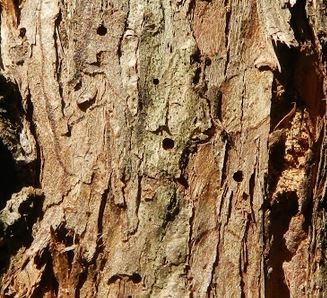 So what we've had customers do for this pest is first spray all the "healthy" looking trees with
MAXXTHOR EC
. Spray the infested trees last. This way any beetles trying to relocate off the infested trees will avoid any tree already sprayed. Maxxthor is fast acting, highly repellent and will last several months keeping them away.
Add 2.5 of Maxxthor to our hose end sprayer, fill it to the 5 gallon line, hook it to your hose and spray. Plan on using this much for every 2-4 trees. Our Sprayer can hold 4 times as much so you could add 10 oz of Maxxthor, fill it with water and spray it all out which would be equal to 20 gallons of mixed solution. This should be enough for 10 or more trees given the size we see in the pictures you sent.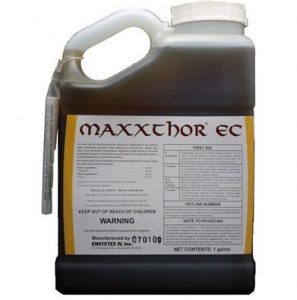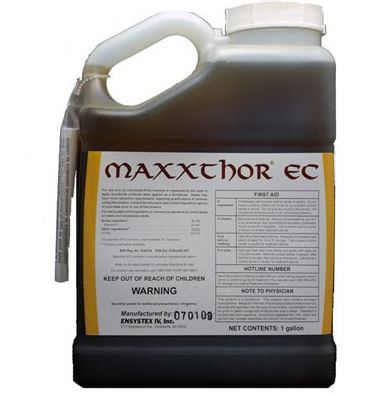 A good
HOSE END SPRAYER
like this one will make the job easy since you need a lot of water to saturate the trees trunk and limbs.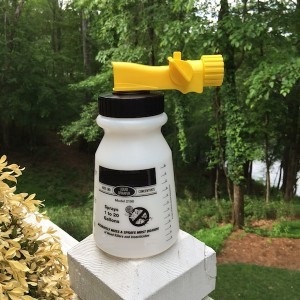 For highest reach, get one of our NO PUMP SPRAYERS. This vunique sprayer is simple yet very good, easy to use and one of our "favs" for applying insecticides to your homes exterior and landscape (its too powerful for use inside).
Ideally suited for reaching heights of 40+ feet, it has no moving parts other than the valve you hold for spraying and the adjustable brass "bullet" nozzle.
This sprayer is essentially a tank that can hold water, chemical and up to 130 psi of air. The top lid has a clamp and rubber gasket that seats on the "inside" of the sprayer so as you fill it with air, the seal will naturally remain in place, nice and tight.
The top has 3 "ports" (pic below). The port to the far left is used to fill the tank with air. Using any electric air pump (the kind you would use the fill tires on your car), you can safely pressurize this sprayer up to 80 psi. The tank is rated for up to 130 lbs but the relief valve will only allow you to fill it to 80-90 psi before it starts to release. This happens as a safety precautionary action.
For normal use around the home, 50-60 psi should be enough for you empty the liquid from the 2.5 gallon tank assuming you only add 1 gallon of mixed product. True, the sprayer can "hold" 2.5 gallons of liquid but you need room for the air. Our tests show that 50-60 psi will pump out an entire gallon of spray allowing you to reach 25-30 feet heights.
For reaching 40+ feet or higher targets, pressurize the sprayer to 80 psi and again, mix up only what you plan on using and no more than 1 gallon of mixed solution at one time so the tank has enough room left to store all the needed "air". One charge of 80 psi is enough to get the entire mixture to spray out so you don't have to be concerned about constantly recharging.
The 5 GALLON NO PUMP can hold over 2 gallons of mixed material and can perform equally as well.
Remember, YOU WILL NEED AN AIR COMPRESSOR POWERFUL ENOUGH TO FILL THIS SPRAYER!! WE RECOMMEND ONE THAT CAN DO AT LEAST 100 PSI.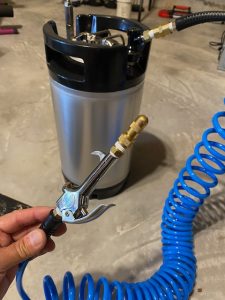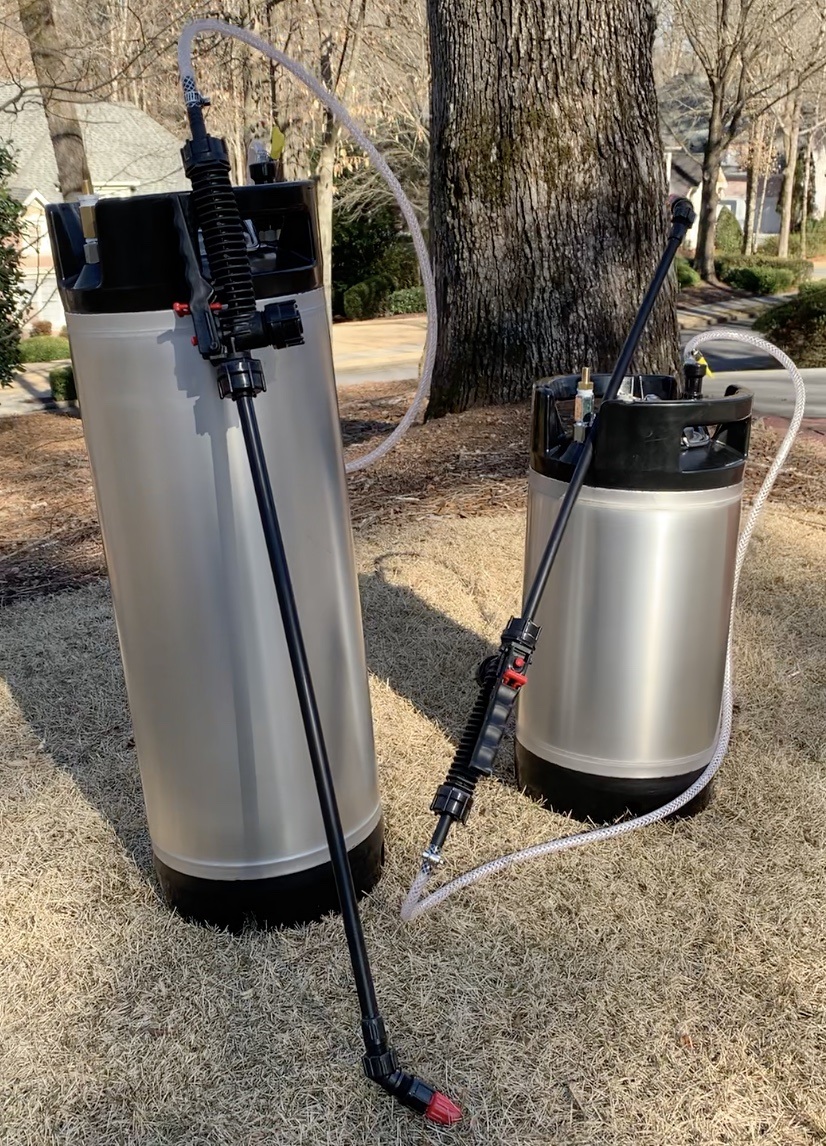 3 GALLON SETUP (remember to only fill it with 1 to 1.5 gallons of mixed solution so you leave room for air)
$300.00 (287757)(10% OFF WHEN ORDERING ONLINE)


5 GALLON SETUP (remember to only fill it with 2.5 to 3 gallons of mixed solution so you leave room for air)
$350.00 (287774)(10% OFF WHEN ORDERING ONLINE)


WATCH THIS VIDEO ON THE "NO PUMP" SPRAYER FOR OPERATIONAL DETAILS
Second, soil drench with
PROTHOR
. Plan on using 1 oz of Prothor for every 5-10 inch wide tree. Add the prothor to 3-4 gallons of water (a 5 gallon bucket works great for this job) and using a soil auger, make 5-8 holes around the trees trunk so the mixture can percolate down into the ground. Once the you have the right amount of product mixed up, pour it out in the holes letting it sink it and not run off.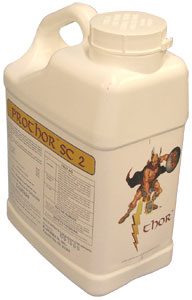 We also recommend adding our liquid fertilizer to the Prothor drench. This will help any tree "get well fast". Use 2 oz of
JOY JUICE
with every 1 oz of Prothor needed per tree.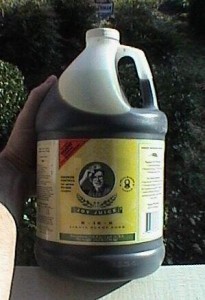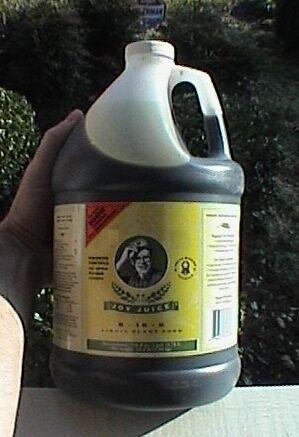 Remember to get the mixture into the ground by using holes 2 feet out from the trees trunk but inside the drip line. A good
EARTH AUGER
will make holes evenly spaced.
This short video (less than 60 seconds long) gives you a preview of how the auger works: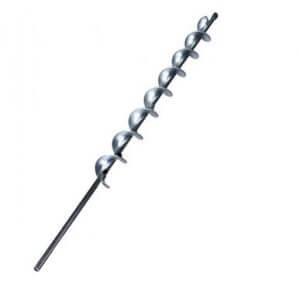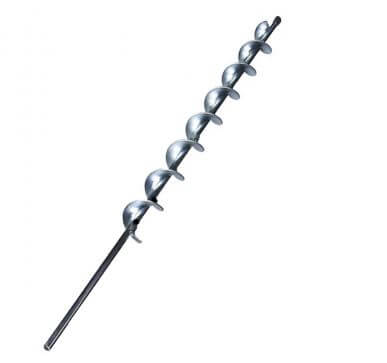 Plan on doing using the Maxxthor every 3 months till the trees look good again. Usually 2 treatments gets the job done. After that, spray them once a year in the spring and you'll be fine. Same with the Prothor, once a year, after they're gone; two treatments the first year spaced 6 months apart.