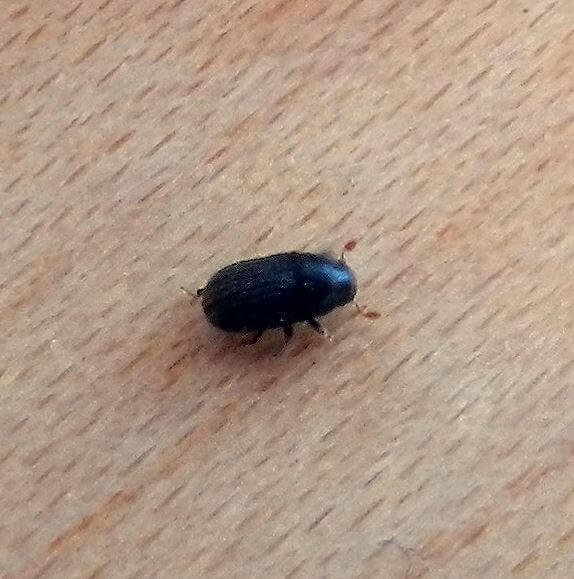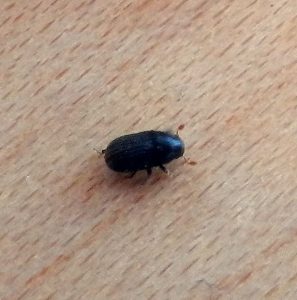 Hello. We have a perimeter of probably 70 arborvitae trees that have recently started dying in one patch (back right in photo). Another patch has recently started dying (left in other photo). I found the beetle in the attached pic in a small gall under the bark of one of the trees in the new patch. I'm looking for advice on how to save the remaining trees. Is this a pine bark beetle? Any help to save our trees would be immensely appreciated!!
Arborvitae borers are small. As you can see by comparing them to a dime, its hard to imagine they might cause damage to any tree. But their sheer numbers along can have an impact as they work their way through the bark and trunk of a healthy tree.
Add 2.5 of Maxxthor to our hose end sprayer, fill it to the 5 gallon line, hook it to your hose and spray. Plan on using this much for every 2-4 trees. Our Sprayer can hold 4 times as much so you could add 10 oz of Maxxthor, fill it with water and spray it all out which would be equal to 20 gallons of mixed solution. This should be enough for 10 or more trees given the size we see in the pictures you sent.
Plan on doing using the Maxxthor every 3 months till the trees look good again. Usually 2 treatments gets the job done. After that, spray them once a year in the spring and you'll be fine. Same with the Prothor, once a year, after they're gone; two treatments the first year spaced 6 months apart.