Need information on Taxidermy Shop insecticide for hide beetles and other insects which frequent trophy rooms. Tim's Taxidermy.
If you review our HIDE BEETLE article, you'll see we have several options listed. Here's a summary of what you can do.
Hide Beetles: https://bugspray.com/article/hide.html
If the area is small, MULTI-PURPOSE INSECT KILLER is ideally suited for carpets, hides, fur and furniture. Its water based and can be sprayed on dogs for fleas and ticks so its gentle meaning it won't hurt the mounts. One can will treat up to 800 sq/ft. Plan on treating once a week till you don't see any activity. If you spray once and don't see anything for a few weeks, treat at least once a quarter to ensure everything stays safe.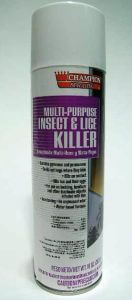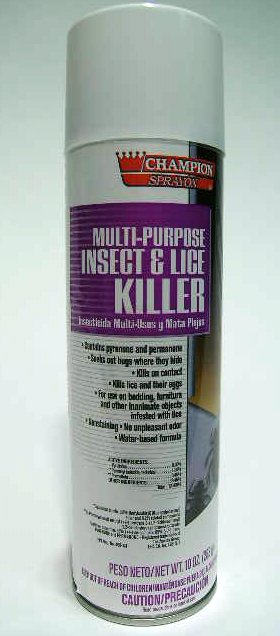 Multipurpose Insect Killer is water based, can be applied to carpeting, hardwood floors, animal mounts, etc. and will kill both adults and larvae within one day.
WHEN TREATING LARGE BUILDINGS OR BAD PROBLEMS USE BITHOR
Now if the area you need to treat is large with a lot of carpet or if the problem is bad, go with BITHOR. It uses two actives, one which works on active larvae and adults and the second which lasts 2-3 months working on eggs that hatch long after the first active is gone. Apply it directly to mounts by wiping them down with a treated rag or sponge. You can also apply it with any standard PUMP SPRAYER or even a MINI FOGGER.
Add 1 oz of Bithor per gallon of water and plan on getting 800 sq/ft of coverage per mixed gallon. Do a followup treatment in 1 month and the problem should be cured. Treat every 3 months after that to prevent reinfestations.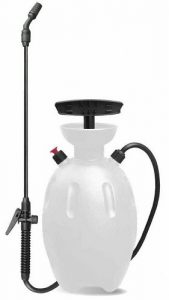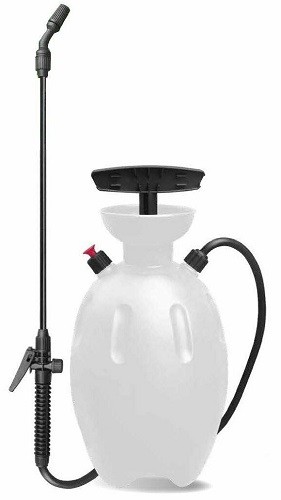 For large scale jobs, the MINI FOGGER is well suited. It will create a light mist that will fall over carpeting, furniture and mounts efficiently and quickly. Misting is a great way to treat because you won't miss any part of the fabric or animal fur/hide.
This machine comes with a 32 oz tank. Add 1/2 oz to the tank and plan on using the mixture over 500 sq/ft of area.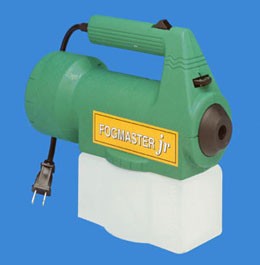 In summary, Multipurpose Insect Killer is good for spot treating small areas with no or slight issues. For any large scale treatments or if you have a bad problem, use the Bithor.
Give us a call if you need more help. Our toll free is 1-800-877-7290 and we're open 9:00 AM to 4:00 PM Mon-Thur; 9:00 AM to 4:00 PM Friday and 9:00 AM to 1:00 PM Saturday, Eastern Standard Time.
Jonathan
Customer Care
www.bugspray.com
PS: Please show your support for our business by purchasing the items we recommend from the links provided. Remember, this is the only way we can stay around and be here to answer your questions and keep our web site up and running. Thanks for your business!