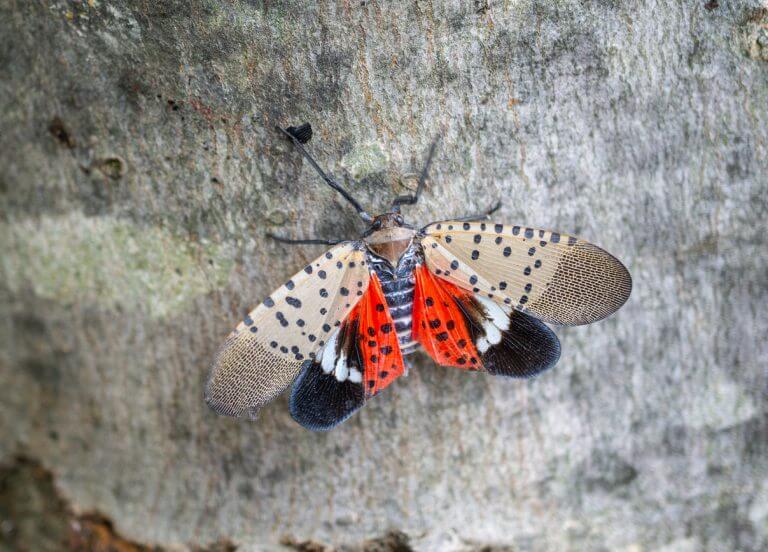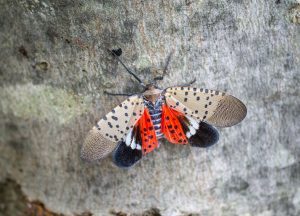 What can we purchase that will kill spotted lanternfly? We are in Chester county, Pennsylvania.
The spotted lanternfly has been identified and labeled as an invasive species here in the United States. Currently active in the northeast, the state of Pennsylvania seems to be where they're most active.
Lanternflies are an issue that must be addressed. Their moth-piercing mouth parts are used to suck sap. These holes will leak honey dew which in turn promotes mold growth. Fungus like black sooty mold will then move in causing more stress and even death to the host plants.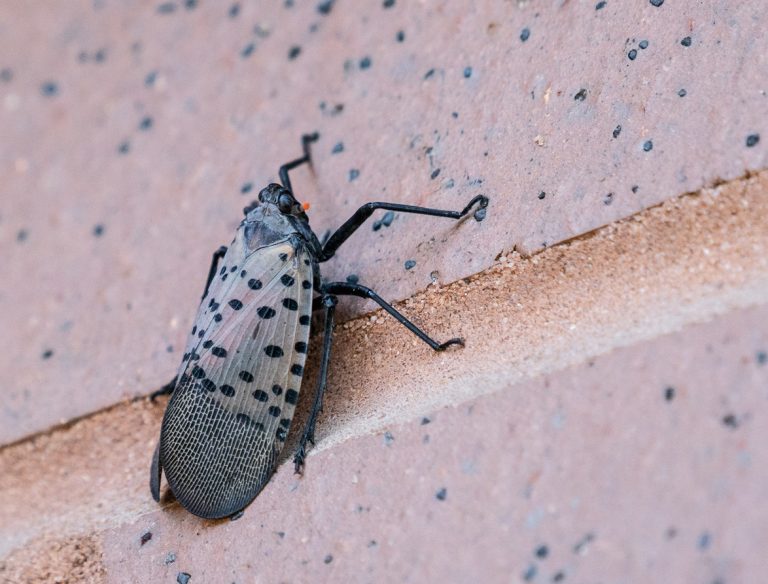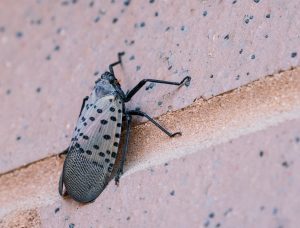 Lanternflies hatch in the spring feeding on most any green plant found in the yard. By mid summer, adults will be found on trees where they prepare to mate and lay eggs during the fall. They seem to prefer fruit producing plants like grape vines or apple trees. But they'll readily egg lay on maples and other hardwoods.
Once in the yard, they'll egg lay on the home and even invade structures as fall turns to winter and temperatures drop.
Lanternflies are not in the fly or moth family. They're actually a type of "hopper" and grouped with aphids, cicadas and spittlebugs. And they don't really fly much. They seem to prefer "hopping" over flying and are quite strong and able to move from yard to yard with very little flight required.
To control an active population on trees or on the home, spray MAXXTHOR EC mixed .5 oz to a gallon. Its fast acting and naturally repellent to this pest. You'll kill what's active and keep new ones from moving in for 2-4 weeks per treatment. Start treating affected plants during the summer to keep them from invading the home during the fall. Treat as needed if they return; in most cases 1-2 treatments will purge the yard and keep them off the house.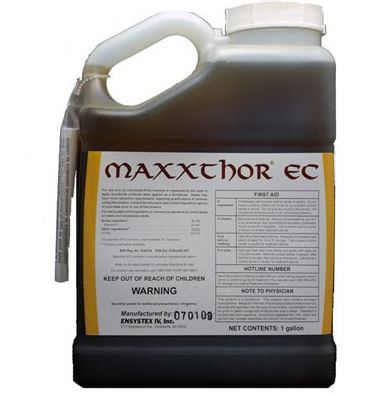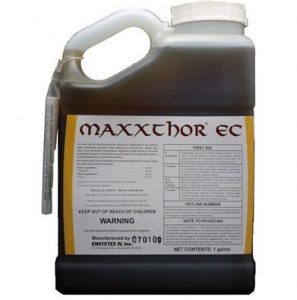 Use a good PUMP SPRAYER to spray starting 15 feet up the tree and covering from there down to the ground. Be sure to spray all the leaf litter under the tree inside the drip line.
For tall trees or if you need to cover a lot of area, our HOSE END SPRAYER will be easier to use. Add 2.5 oz to the sprayer and then add enough water to reach the 5 gallon marker on the side panel. You'll effectively be using the power of your garden hose to spray so you can reach quite high and not have to worry about constantly pumping to pressurize a hand sprayer. This amount of product in the tank will yield 5 gallons of mixed solution and can be sprayed on trees, shrubs and the home.