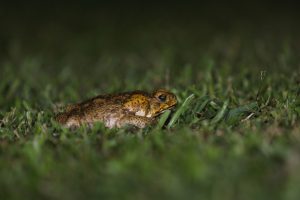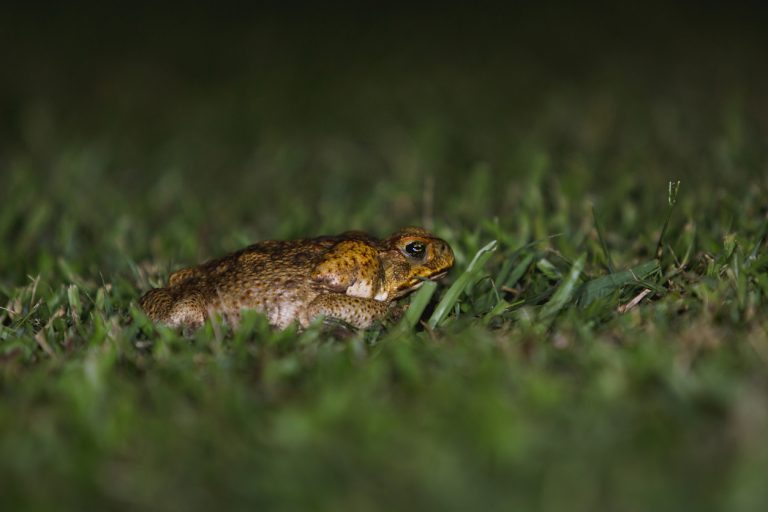 I take it pest rid spray (along with the granules) will ward off cane toads? Have just moved to an area where they're rampant and have a new pup who we want to protect!!
Cane toads present a natural hazard to children and pets who don't realize the danger. To keep them out of the yard, use a combination of PEST RID GRANULES and PEST RID SPRAY. When used together, these two products will effectively keep cane toads from the treated area. But you need to use them properly.
To choose how to use the Pest Rid, first determine if you have them nesting in the yard or just visiting from time to time.
HOW TO CONTROL CANE TOADS NESTING IN THE YARD
If they're nesting under bushes, ground cover or pine straw, you'll need to employ a two phase program. The first phase is to physically remove, spray and relocate as many toads as you can find.
Cane toads can be stubborn and since they do not fear animals or people, they can be quite bold. Once they find a good food supply, they'll readily nest as close to this supply as possible. So if you have a pond or some area where you've seen them collect and feed during the day, they might be living somewhere close. Identifying these locations is important if you want them to stay off your land for good.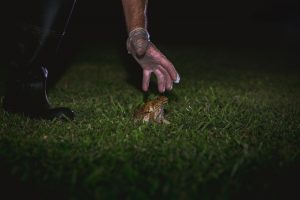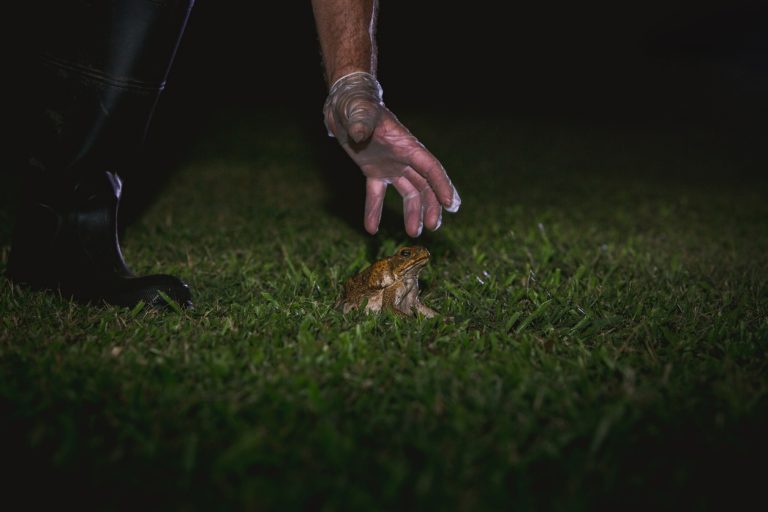 If you have cane toads nesting on your land, safely remove them from these locations using rubber or surgical gloves. Next, spray them directly with PEST RID SPRAY and place them in a holding container so you can relocate them at least 2 miles away. Of course if you plan on destroying them, you do not have to spray them.
As you remove them from their nests, apply PEST RID GRANULES to the nest and spray it with Pest Rid Spray. This ensures new cane toads don't find these old abandoned nests. Cane toads will track smells and pheromones left behind by other toads so nests are easy to locate to be reused.
Once all cane toads have been removed from your property, make sure you've applied granules  and spray to their nests as well as all locations where you saw them forage or rest. This could be under a bird feeder, by a pond or stream. Cane toads will hang out around lights foraging on insects naturally attracted during the night so if you have accent lights on the ground, be sure to treat around each fixture.
Once phase one is complete, let the treatment sit for one day. If you find toads active the second day, redo phase one by relocating all new toads you find. Repeat this step until you can go one day with non new activity discovered.
Once there are no new cane toads coming to the yard, move to phase two. This is when you treat property borders to keep them entering.
Apply the granules at the rate of 1 lb per 250 linear feet. The granules by themselves will not do much but their purpose is to lock in and hold the pest rid spray so you get extended protection from the treatment. For this reason, its CRITICAL THAT YOU SPRAY OVER THE GRANULES WITH THE PEST RID SPRAY!
Once the granules are in place, spray them using 1 quart of Pest Rid Spray per 125 linear feet. Using the spray by itself will provide 3-4 weeks of protection but when spraying over granules, you will get 60-90 days of protection.
PEST RID comes in quarts and gallons and is ready to use. The quart jug has its own spray top and will treat 125 linear feet.
If you get the gallon jug, you can apply it using a good TRIGGER SPRAYER.
You can also use a good PUMP SPRAYER.
When applied properly, Pest Rid will keep cane toads out of the yard and it can do so safely without posing any kind of hazard to you or the family, including pets. Renew liquid applications once a month if you only spray. But for maximum benefit and control, lay down the granule first and then spray over the top for protection that will last 2 months or longer.