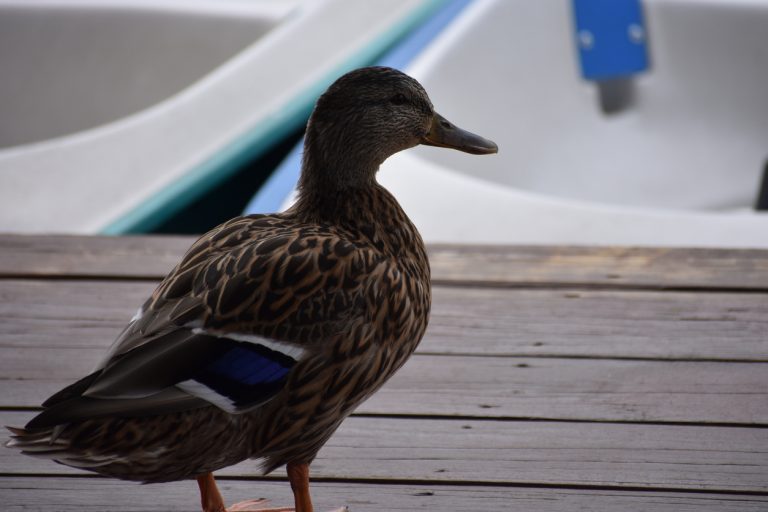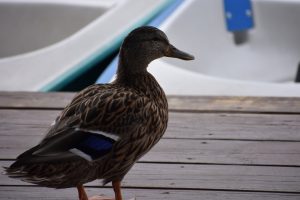 I have several ducks which come around my dock every winter and make a mess. They leave droppings everywhere and since I many not be there for a month or two this time of year, their droppings accumulate and stain everything. I'd like to install some kind of repeller so they won't use the dock anymore. Something that will run by itself all the time. I have a power outlet right there so anything electrical would be a good fit.
We have a SOUND REPELLER that will chase away ducks immediately and keep them away. By default, it sends out ultra sound (sound people cannot hear) and if you ran it continuously, one unit will be able to protect a large area (up to 5,000 sq/ft).
This unit has several features including an ultra sound only or an optional audible sound too. For ducks, you'll be best served relying on the motion detector to turn the unit on as ducks approach. You'll also want the unit's audible sound dialed up to 40-60 if not higher. This will quickly chase them away and keep them away.
The motion detector sensor is adjustable but can sense movement up to 40-50 feet away and when it does, it will sound off. Dialing it down so the ducks are as close to the unit as possible when it goes off will allow it to have the best impact. So when using it on a dock, try to set it low enough so they don't activate the unit until they're within 10-15 feet.
The range of the loudness for the audible sound is 0-100 DB so for it to work on ducks, you need to keep the setting at 80-100 DB. In most cases, one encounter with the unit will keep any duck from returning. Using it at any lower power settings can result in ducks lingering so if you cannot keep them at this power level, do not buy any as they will not work.
These units also have a remote on/off control switch so you can power it off when you're on the dock. The power consumption cost monthly is minimal and 4 "C" cell batteries should keep it going for 3-6 months.
One unit properly placed should do the job fine but they are directional so you must have a "line of sight" view for the units to hit the targets.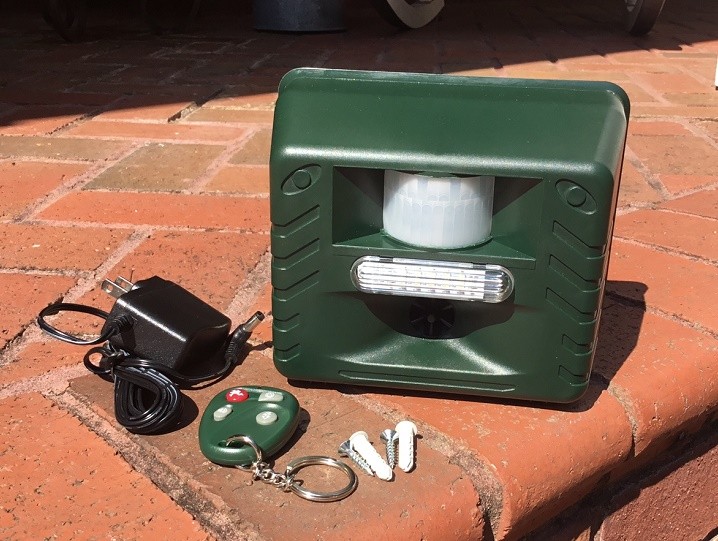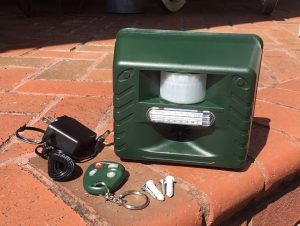 We also feature several accessories for our sound repeller including POWER CORD EXTENDERS (33 FEET AND 66 FEET), CIGARETTE LIGHTER POWER ADAPTER, ALLIGATOR CLIP POWER CORD and AC POWER SUPPLY REPLACEMENTS.