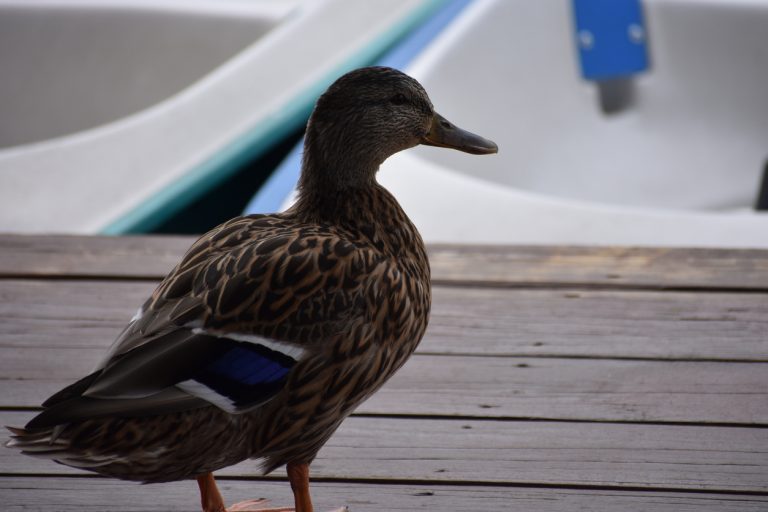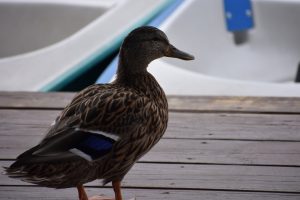 I have several ducks which come around my dock every winter and make a mess. They leave droppings everywhere and since I many not be there for a month or two this time of year, their droppings accumulate and stain everything. I'd like to install some kind of repeller so they won't use the dock anymore. Something that will run by itself all the time.

We have a "flashy" BIRD REPELLER you can mount on poles low to the dock surface. These repellers are designed to chase away birds like ducks.
Simply mount it and you're done. The units are small and rely on any breeze to move them around. As you can see, they feature a texture which is "hypnotic" when viewed by birds. They find them both captivating and disorientating.
Ducks can't avoid looking at them and this will effectively make them feel sick. This feeling is soon identified as being caused by the repellers so they'll move away.
Install one every 20 feet for a uniform barrier.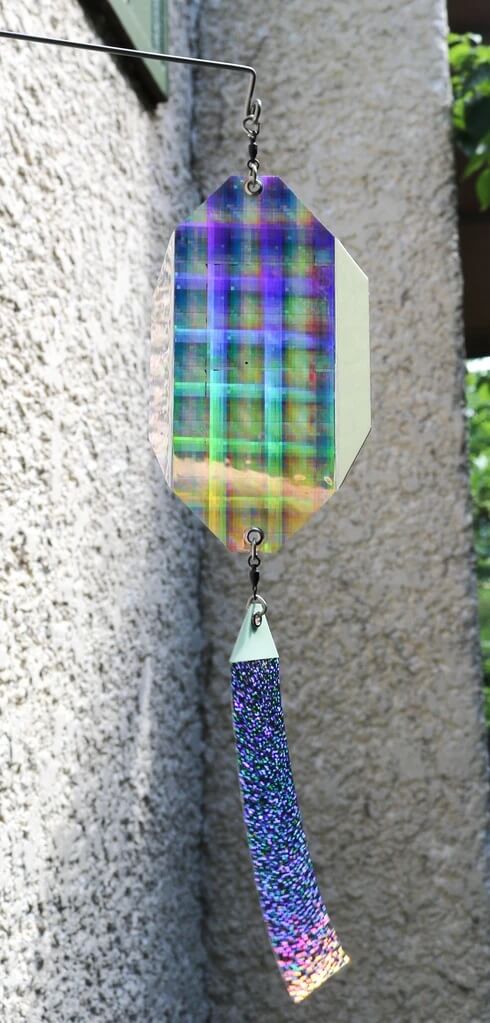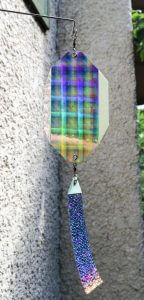 The mounting arm needs to be secured by the included bolt. Metal poles can be used but you'll need a pilot hole for the mount to work. A 2×4 is usually the best way to secure one 2 feet up off the dock. Below is a picture of the bolt.