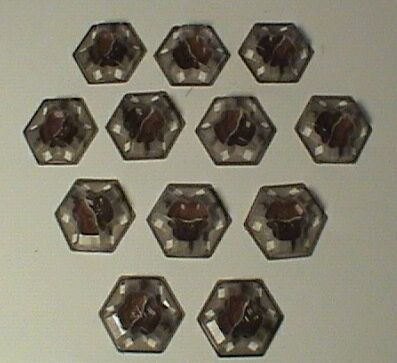 PRODUCT DESCRIPTION:   These are small plastic stations which contain bait portioned to equal halves inside the protected shell. One half uses a  protein based attractant and the other uses a carbohydrate based lure. Ants will readily find it regardless of their nutritional needs or desire. Once inside, they will find one of the two attractants to their liking and eat. Rogue ants that feed will die in a few days; bait brought back to a nest will be shared with other members of the colony and after 2-3 days, the local nest will die.
WHERE TO USE IT:     Mostly designed for use inside the home, they can be used out in the garage and other protected areas like sheds and covered decks where they won't be subject to direct sunlight or get submerged in water.
RATE OF APPLICATION: Generally one station every 100 sq/ft is sufficient. Inspect frequently and replace when stations are empty or every 3 months; whichever comes first.
PRODUCT DOCUMENTS:       SPECIMEN LABEL       MSDS SHEET
RELATED PRODUCTS:    REFILLABLE BAIT STATION FOR GEL
$25.00   (157685) (3-5 Packs $20.00 ea)(FREE STANDARD SHIPPING)
Order online and save 5%


ANT BAIT KIT (12 DUAL CHOICE BAIT STATIONS AND 1 TUBE OF MAXFORCE ANT GEL 1 OZ)
$40.00     (157693) (FREE STANDARD SHIPPING)
Order online and save 5%


INTERNATIONAL CUSTOMERS ORDER HERE