Frogs are common throughout the world. There are over 85 species here in the United States. The most common species include treefrogs, toads and bullfrogs.
Tree frogs and bullfrogs are most common where there is adequate water for their survival and reproduction. Toads are more prevalent where it is dry. Though treefrogs are considered beneficial because they eat insects, in some cases local populations can become a nuisance.
Related articles:     BULLFROGS        CUBAN TREEFROGS        CURLY TAILS        LIZARDS        SNAKES        TOADS        TREEFROGS
All pest control articles:    PEST ARTICLES
FROG PROBLEMS *
Frogs can become a problem when they start nesting on the home and their droppings begin piling up on window sills, decks, patios and other areas around the home. Some species can make a lot of noise and many people are frightened of frogs much like people are frightened of snakes. To get rid of unwanted frogs, its generally smart to do some outside pest control.
SPRAY THE HOME AND YARD TO REDUCE FROG FOOD *
Since there is no such thing as a "frog bait" to control local populations, the best way to repel them and keep them away is to take away their food. For small areas, spray CYPERMETHRIN where the frogs are nesting. Cypermethrin will kill the insects frogs need to eat and once their the food supply is gone, the frogs will be forced to leave. Add 1 oz per gallon of water and use it to spray up to 1000 sq/ft of surface area.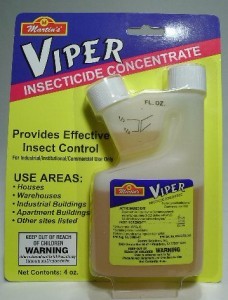 ---
Cypermethrin can be applied with any standard PUMP SPRAYER and can safely be sprayed over plants, the ground and any ledges or window sills where the frogs might be nesting.

---
For large landscapes, CYONARA RTS is more economical to apply since it covers large areas and comes with it's own hose end sprayer. 1 Quart jug can cover up to 1/2 acre.

BEST FROG REPELLENT *
Using any of the sprays listed above will help reduce local frog populations. But its usually not enough. So 1-2 days after spraying, applying some repellent granules and spray to get them to leave.
FROG REPELLENT GRANULES *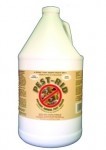 PEST RID GRANULES are made with food grade actives which are concentrated and essentially alert the frogs to something not right about where the granules are present. Since these ingredients do not naturally. They work by and will stay away from where the product has been applied. Sprinkle it out on the ground where you don't want to see frogs. Treatments will last a month or more and it's safe for use around the home, ponds and the garden. A 2 lb jug will cover up to 500 sq/ft and it should be used first as the "base" before spraying with the liquid version. Basically the granules will absorb the spray enabling the treatment to last 4 weeks or more.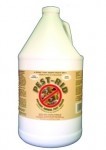 FROG SPRAY REPELLENT *

PEST RID SPRAY is essentially the same material as the granules but in liquid form and more concentrated. Use it over the granules and where granules can't be applied like window ledges, bushes, trees, etc. The quart will cover up to 125 sq/ft and comes with its own trigger sprayer top. The gallon jug covers up to 500 sq/ft and needs a good PUMP SPRAYER to get it applied. Retreat monthly to keep frogs away for good.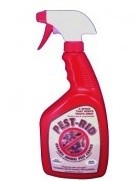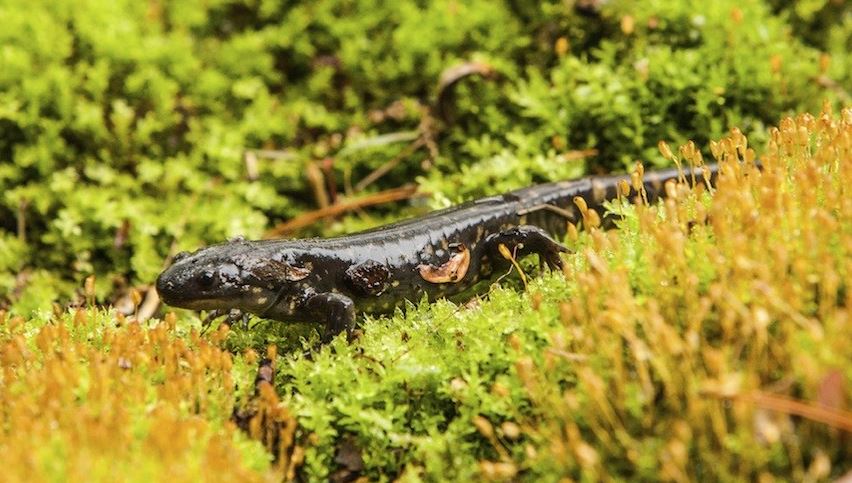 CONTACT US *
Give us a call if you need further help. Our toll free is 1-800-877-7290 and we're open Monday through Thursday, 8:00 AM to 7:00 PM. On Friday, 8:30 AM to 5:00 PM and on Saturday, 9:00 AM to 2:00 PM (Eastern Standard Time).
Email questions here:   http://www.bugspray.com/about-us/contact-us
Order online and get a 5% discount! We ship fast with 99.9% of all orders shipping within 1 business day!!


Learn more about BUGSPRAY.COM and why it's never been easier or safer to do your own pest control.


Please show your support for our business by purchasing the items we recommend from the links provided. Remember, this is the only way we can stay around to answer your questions and keep this valuable web site up and running. Thanks for your business!