Since the weather turned cold, I've been seeing more silverfish in my top floor condo than ever before. During the summer (I've only been here 8 months), I'd see an occasional silverfish on the ceiling/ceiling corners, but since the cold begun, I see them nightly in odd spots on the ceiling – and on occasion, on table tops. I'm not sure where they're coming from. I vaccum every DAY, dust daily, spray all the perimeters weekly, have checked for leaks, and yet…they keep coming back. I want an easy solution to this ongoing problem. Since they come in on from the ceiling somewhere, and the ceiling is over 7 feet high, I'm not sure what I can do.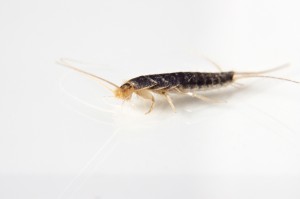 You have a few options. First, understand that silverfish will live on roof tops under shingles, around gutters and under exterior siding. From there they'll migrate into homes when it gets cold. This is why they become "noticeable" in the winter. When its warm, there is no reason for them to go inside so you may only see one every now and then when they  mistakenly come in. But now they're moving toward the warmth of your home and will continue to do so as long as you offer free passage. More on this pest can be found here:
Silverfish: https://bugspray.com/articles98/silverfish.html
So how do you stop them? Ideally, treating the roof  and attic with DRIONE DUST would get them at their nests. But given the time of year, this wouldn't be the best way to proceed. In fact you can keep them out by dusting with Drione. Lightly dust all light fixtures, around the ceiling crown molding, under electric switch covers, under electric outlet covers and around windows. Basically an crack they might be using to enter the rooms where you see them should be dusted. The dust will last 6-12 months and once in place, will stop the invasion.

Use a HAND DUSTER to apply the Drione. This device will make the application easy and controllable. Drione is "light" like talc powder so you need to target it into cracks, crevices and voids for it to do its magic.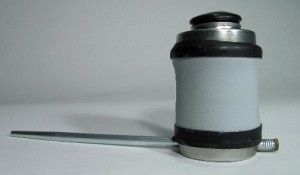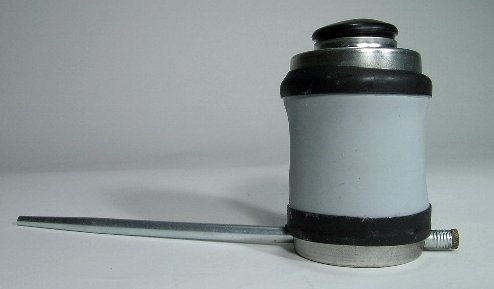 Lastly, set up some SILVERFISH TRAPS on countertops and along the baseboards to intercept any that enter from below or fall from above. Baseboards should be dusted with the Drione too but just remember to not spray them once dusted; any liquid spray will render the Drione useless.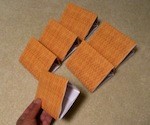 Give us a call if you need more help. Our toll free is 1-800-877-7290 and we're open 9:00 AM to 6:00 PM Mon-Thur; 9:00 AM to 4:00 PM Friday and 9:00 AM to 1:00 PM Saturday, Eastern Standard Time.
Jonathan
Customer Care
https://bugspray.com
1-800-877-7290
PS: Please show your support for our business by purchasing the items we recommend from the links provided. Remember, this is the only way we can stay around and be here to answer your questions and keep our web site up and running. Thanks for your business!