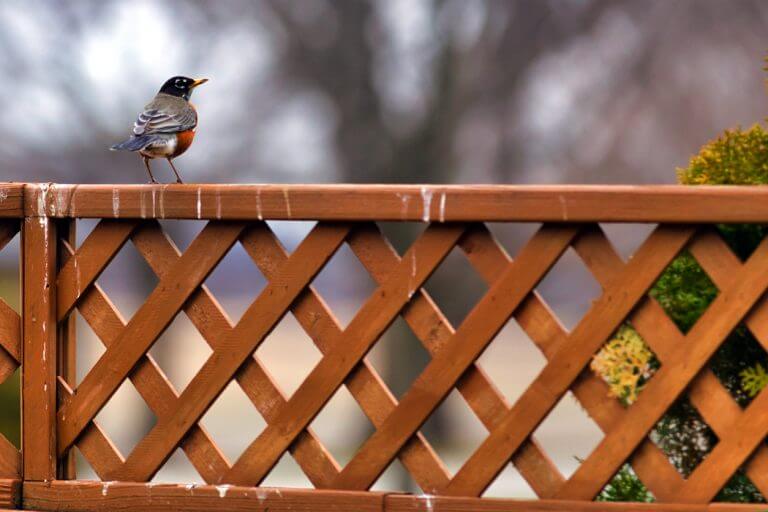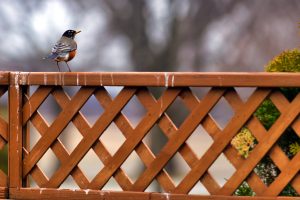 I have ongoing problems with all kinds of birds using my porch to make their mess. Starlings, doves, pigeons, sparrows and more. The sit on top of this small platform, its like the top of these fake columns we have, and sometimes they even build nests! I've tried ammonia, bleach and my broom but they keep coming back. I need something that keeps them away so I don't get their nasty droppings all over our chairs and walls.
The easiest thing to do is to place one of our ATTACK SPIDERS up in a corner of the porch, high up, close to the ceiling. Assuming the porch is smaller than 10 feet by 20 feet, one spider will protect the whole area. Birds naturally avoid all spiders and once they see it, they'll stay clear of the area. I use one tucked up on top of a column platform that sounds similar to the ones you might have.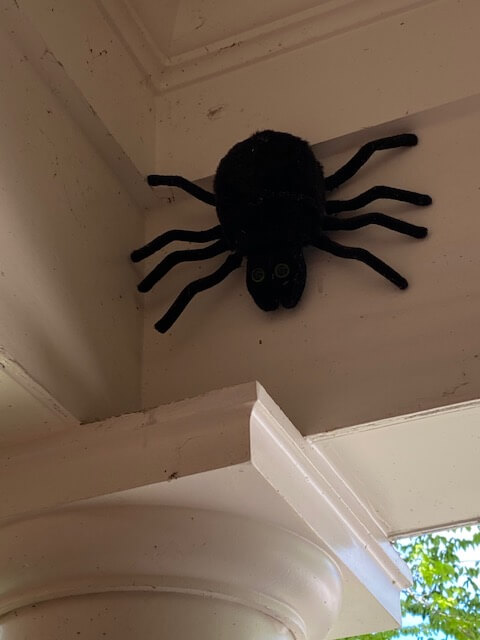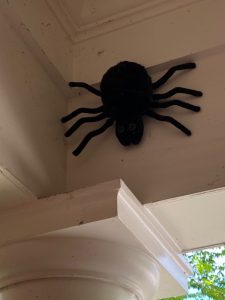 These spiders can actually move which makes them extra effective when used on the side of your house. In general, you don't need to use this feature when used under a porch or gazebo but if you go to our product page for this item, you can view a video which shows it working. There are sensors on it so if a bird lands close, the vibration will cause it activate. It then drops down a foot or two and resets by moving its legs to "climb" back up as an internal motor retracts a thin string.
The picture to the right shows one at my house and I just leave it there all the time. I don't use it motion mode either, just stationary. No more birds for sure.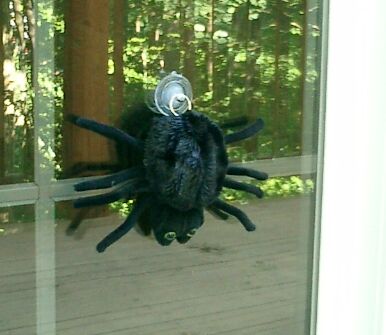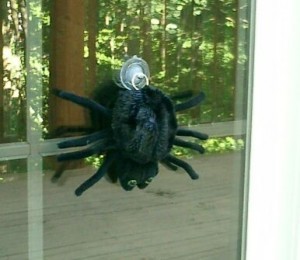 The second option (if you don't want a spider "hanging" around all year long") is to install one of our SOUND REPELLERS. These use ultra sound to repel birds so people won't hear them but the birds do. You can set them to work at night only, day only or 24 hours a day. They come with a power supply too so if you have an outlet on the porch, just plug it in and it will keep the area bird free too. We have these units made for us and they work great for a range of animals.