I have my outdoor grill where I see droppings in there at times. I have controlled it but I still have a smell that is there. What do you recommend to get rid of smell and also get rid of the scent of whatever rodent it is to keep them from coming back?
Mice and rats do not see well so they rely heavily upon their sense of smell. Once in the yard or home, they will leave very distinct "markers" along trails. These markers are then used to guide their way around the structure but these smells will also serve as signs to other rodents in the area. Some smells make a statement like "this is my territory" while other smells serve more as an invitation offer that "good food sources are here; follow this trail".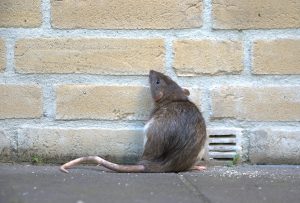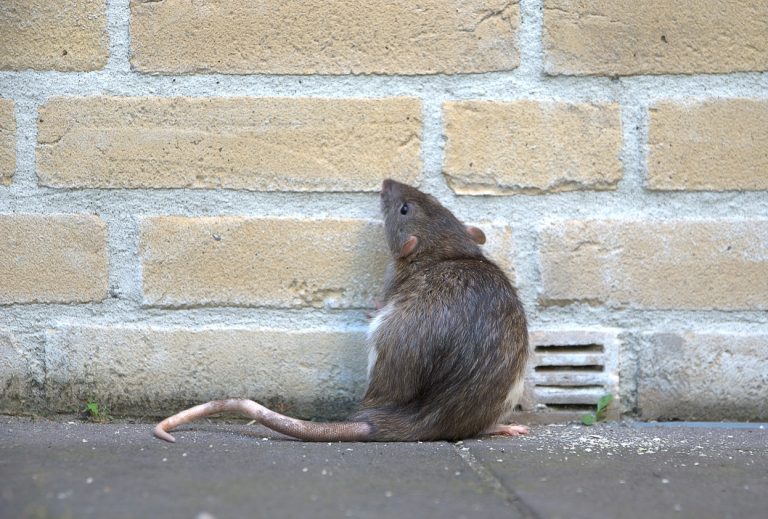 In this case there is no doubt well established scent trails leading to your grill. These trails will linger long after the active rodents are removed. We have found scent can remain active for well over a year which explains why many homes with a rodent problem continue to have activity for many years after the initial infestation is controlled. Though the new activity might not happen for 12 months or more, if the new nesting occurs in the same area as the original, it points to established scent trails for the reason. These trails will need to be neutralized if you want to someday establish no new rodent activity.
FIRST DEACTIVATE THEIR ODOR AND SCENT
In this case, spraying T.O.N. on the grill, the decking underneath and then around the home's exterior would be well worth the effort. It would be wise to spray as much of the underside of any decking too, the ground around the grill, etc. T.O.N. works by breaking down scent trails at the molecular level. Results are immediate, easy to reach and biodegradable. T.O.N. can be used over plants, grass, home siding and in the home without posing a hazard to people or pets.
Now you didn't mention it but if there were rodents in the home, treating inside will be required too. Focus the applications to where you know rodents were either found or where droppings were seen.
The following "short video" (less than 60 seconds long) summarizes how T.O.N. works.
To use T.O.N., mix 4 oz with a gallon of water and plan on getting 500 sq/ft of coverage per mixed gallon of solution outside on the home and in the yard. Inside the home for baseboards, crawl spaces and attics, expect to get 750 sq/ft of coverage per mixed gallon. A pint will yield 4 gallons of mixed solution and can treat 2,000 sq/ft or more.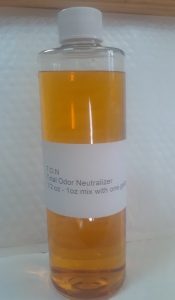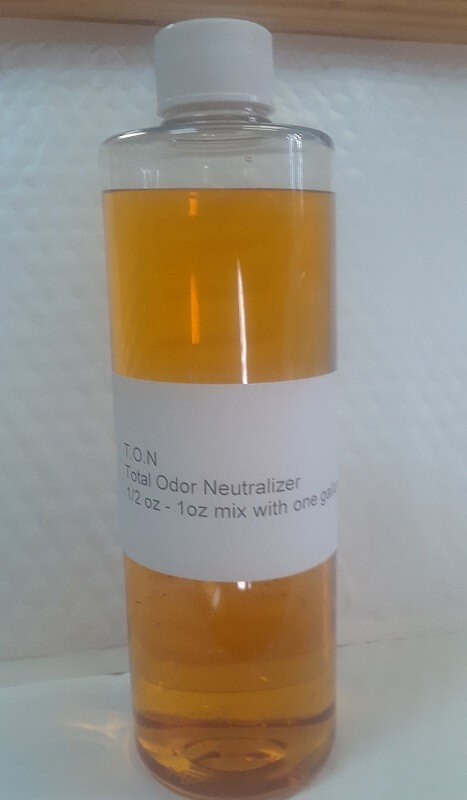 Use any standard PUMP SPRAYER to apply the T.O.N. or our MINI MISTER.
Results will be noticed immediately, let treatments sit for one week before reapplying. If you still notice odor after 1 week, focus on what could be "holding" the odor. Porous materials like cement slabs, carpets, wood, wood chips or just plain soil that has been saturated with urine or feces for many years may require 2-3 applications to penetrate deep enough for complete odor removal.
For the walls or ceilings in the home, our Mini Mister is ideal for applying a low volume aerosol that won't make a mess.
This following "short video" (less than 60 seconds long) summarizes how the Mini Mister works and why its so good for applying T.O.N.
As you can see in the above video, the mist produced is super light and why its so good for getting everything deodorized without making a mess.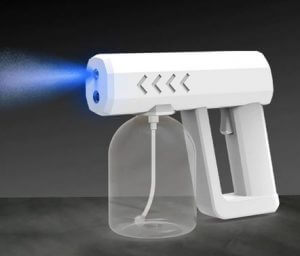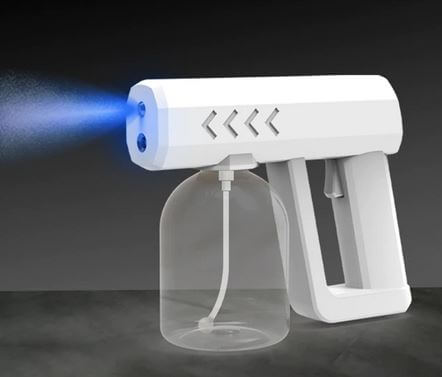 NEXT INSTALL OUR RODENT REPELLER
Once you've treated the area for the odor, install ULTRA SOUND REPELLERS pointed at the area to make sure they don't come back. These units send out a sound people can't hear but mice and other small rodents do not like. They'll avoid the area where they hear the sound and will not forage or nest anywhere close.
This following short video gives a quick overview of why this repeller is so effective on rodents and other animals in or around the home:
Units can cover up to 4000 sq/ft feet and can be powered by the included AC power supply if you have an electric outlet close. Units can also be powered with 4 "c" cell batteries.
For mice or rats, you'll want to keep the units on at night and if possible, power them with electricity so the units will always on. There is a remote control wireless "on/off" switch that comes with each unit so you can turn them off if you want to use the area. And if set to "night" only, they won't be on during the day.
Consider setting some around the home too or in attic spaces if mice have been a problem in any of these other areas.
For the area around the grill, keep the unit low, almost at the area where you walk. Details for the proper settings can be found here: MICE OUTSIDE SETTINGS