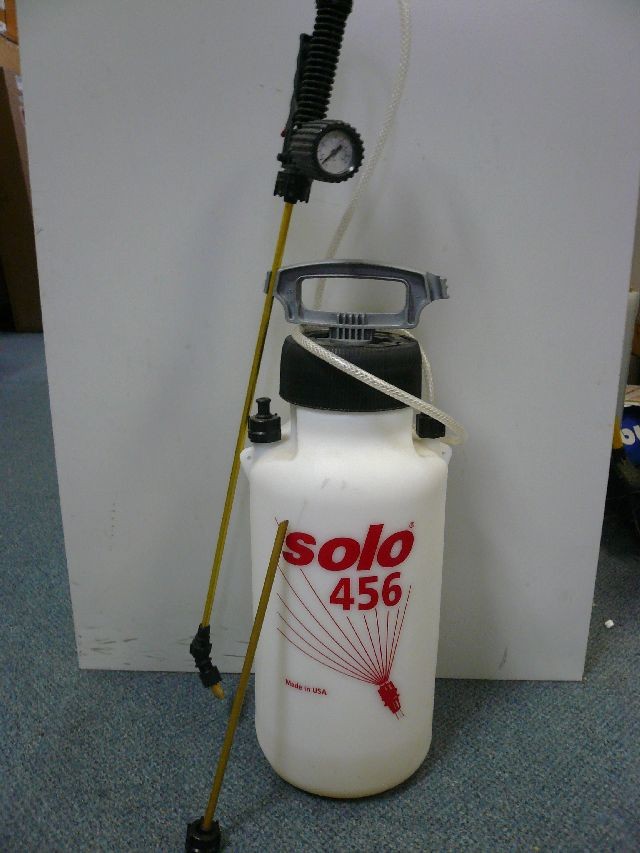 This kit includes the 2 GALLON FOAMER (ITEM # 283140) and the SLAB INJECTOR (ITEM # 287251). When you purchase these two items at the same time you save $5.00.
PRODUCT DESCRIPTION:  This 2 Gallon Foamer comes standard with a 20 inch wand and pressure guage. Though the tank and components are made of plastic, this foamer is quite durable. Ideal for wall void and plant/landscape tasks, it features a large tank which means less refills during any job. This could be important depending on the task at hand.
Also included in this kit is the 12″ Slab Injector which is ideal for slabs or wall foaming. True, you can save a little cost wise by cutting down the "stock" 20 inch wand that comes standard with the 2 GALLON FOAMER but only do this if you intend on treating wall and/or slab voids exclusively because once you cut the included wand, you can't use it like normal.
But if you expect to be using this Foamer for a multitude of uses, keep the 20 inch wand as is and get this kit. And remember to get enough of the required FOAMING AGENT which you'll need to add to any tank mix you want to convert to a foam. Only 2-4 oz of the agent is needed per gallon of mixed solution so its an economical alternative to costly aerosol foam cans.
RELATED PRODUCTS:     2 GALLON FOAMER      3 GALLON FOAMER     12″ SLAB INJECTOR ROD       FOAMING AGENT       20″ SOFT HOSE STYLE FOAM INJECTOR


$120.00   (283141)
Order online and save 5%






INTERNATIONAL CUSTOMERS ORDER HERE
Supporting Video