We started noticing weevils in our bathroom upstairs…after lots of searching we found the culprit to be cornhole bags stored under our bed. After throwing them out we moved everything and vacuumed the floors. Do we need to worry about eggs possibly laid in the carpet? Is there something more we should treat with or should the problem now be mostly taken care of?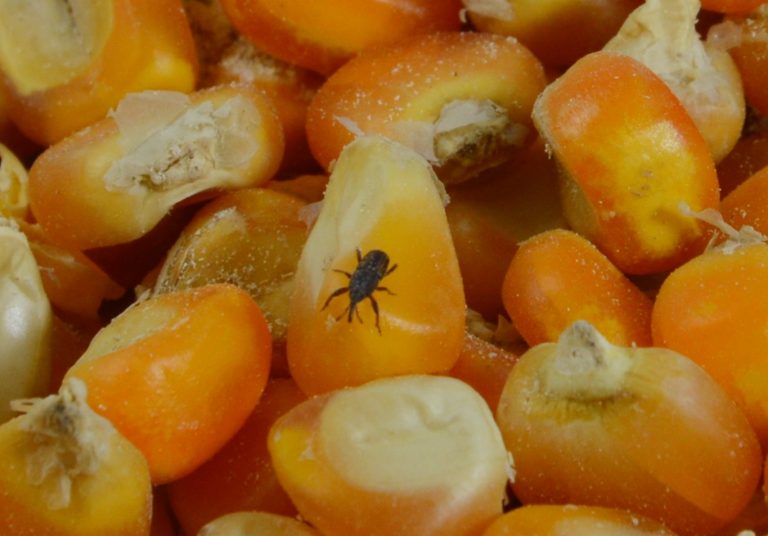 Over the years I've had customers call with this pest so it can be a problem in the home. In most cases, they either have corn feed (used around the farm or for deer feeding) or some kind of corn based flour in their pantry. Cornhole bags come up every now and then but they're not the usual source.
The good news is you have removed their primary food. The bad news is foraging adults do nothing but mate, lay eggs and die. That being said, your concerns are warranted. There is a good chance some eggs were laid somewhere and since any one female can produce a lot of eggs, you should consider a treatment.
The best approach right now would be to use a "total kill" penetrating agent like FS MP AEROSOL. This formulation is very unique in that its carrier is able to penetrate all stages of this pest including eggs and pupae. A thorough treatment to all cracks, crevices and other voids where they might have laid eggs will get you instant results and complete control. Essentially you can kill all stages in the home instead of having to "wait" for eggs and pupae to hatch.
FS MP comes with a straw tube injector which works much like the straw found on any can of WD-40. Use it to direct the spray into cracks and crevices and where you think they might want to "hide". In general, this will be close to where that source was found, certainly in the same room and usually adjoining rooms.
FS MP will kill everything immediately and once dry, continue to kill for a week or two. If you still see activity a week after you first spray, that's a god sign you did not get them all so following up with a spot treatment a week later is fine if you are seeing 1-2 a day.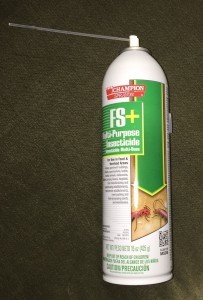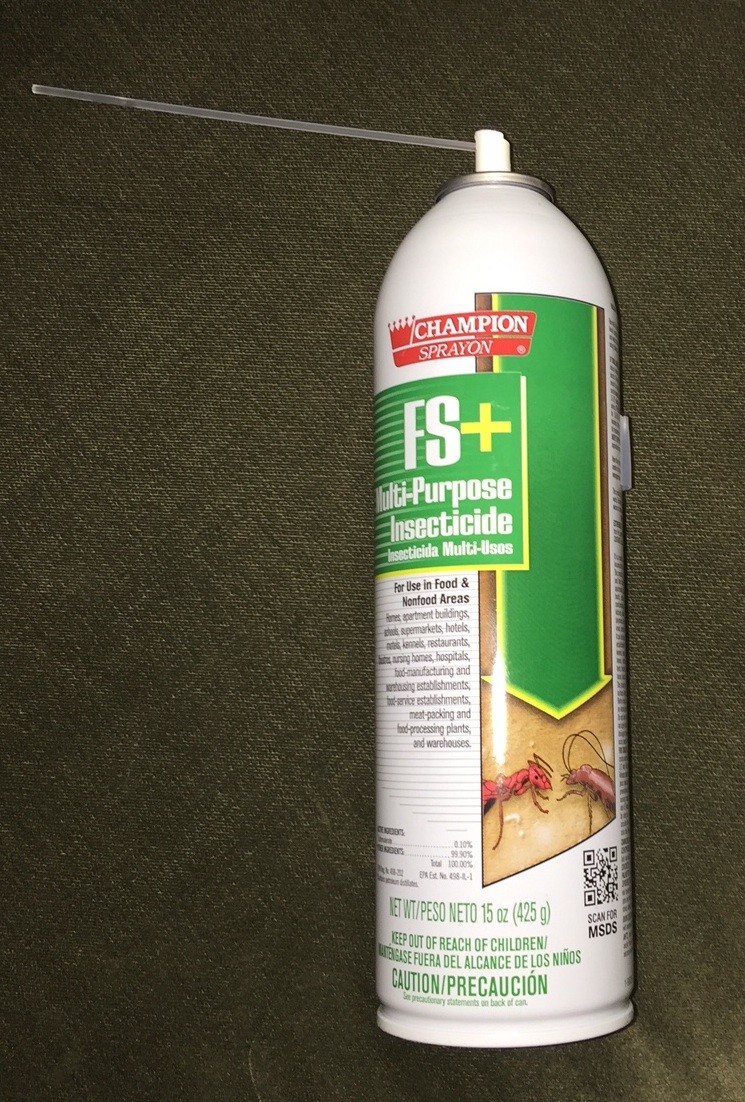 To get a good feel for how to treat using the FS MP, watch this video. It does a great job of highlighting the reasons why FS MP can be the only spray needed for this pest and most any other pantry pest like corn weevils.
Treat as many rooms as you have seen them in and for extra insurance, consider treating the rest of the home with something like BITHOR. Its labeled for use on carpets, on furniture and since its water based, treatments won't harm fabric or leave any residue. Bithor is odorless and uses the same active as the pet treatment known as Advantage. For this reason its very safe for use in the home where children and pets are active.
Add 1 oz of Bithor to a gallon of water and disperse the treatment over 1,000 sq/ft. You can use it on baseboards as well. Keep in mind Bithor does not kill on contact like FS MP so if you are seeing activity, it will probably persist for a few days till the treatment takes effect.
One of the great thing about Bithor is that it trans-locates. This means it will actively "move" around far beyond the surfaces you treat. This help ensure you get anything you miss with the FS MP spray.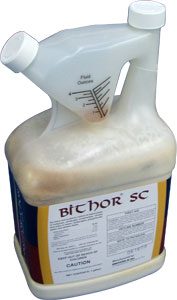 You'll need a good PUMP SPRAYER to apply the Bithor and you should keep pets and kids off the treated surfaces until it dries. A good rule here is 3-4 hours. This will allow it to lock into place without being disturbed.
For most "light" problems that are treated within a week of being discovered, one thorough application will prevent a major problem from developing. But if you've been seeing adults foraging for 2-4 weeks or more, plan on treating 3 times in two months. So lets say you treat on the first of the month; plan on treating again in 3 weeks and then one more time 5 weeks later. All told, three treatments over 8 weeks to ensure you get enough coverage in place to end the problem for good.