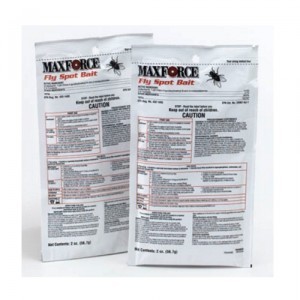 PRODUCT DESCRIPTION:      Material which is mixed with water that uses pheromones to attract filth flies like common house flies, blow flies and more. When they feed or land on the bait, they'll pick up the active ingredient which in turn will lead to their demise. This formulation contains a 10% active ingredient.
WHERE TO USE IT:     Waste containers, kennels, dairy barns, horse stables, turkey houses, etc.
RATE OF APPLICATION:     Each 2 oz packet mixes with 16 oz of water and can be sprayed over 125 sq/ft of surface area. Mix it in a small spray bottle or pump sprayer and try to spray it somewhere protected out of the rain and direct sunlight but still where flies will find it. This way you'll get the best results but it can be used out in the open too. Just don't expect treatments to last 3-4 weeks when you spray out where rain might wash it away.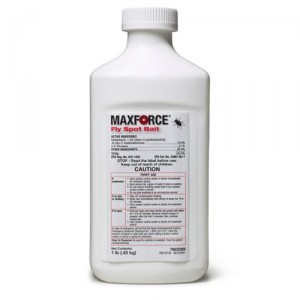 RELATED PRODUCT:      MAXFORCE FLY BAIT 5 LB TUB (.5% ACTIVE INGREDIENT)


PRODUCT DOCUMENTS:      SPECIMEN LABEL       MSDS SHEET


$15.00  2 oz packet (153366)
Order online and save 5%



$80.00  1 lb jar (153367)
Order online and save 5%