Mud daubers are a pest throughout all of the United States. There are several species which are the most likely to nest on your home and these include the organ pipe, the black and yellow, the blue, the potter wasp and the mason species. These wasps are so categorized because they create larva rearing mud tubes in which young develop. You will find these nests on the sides of your home.
In case this is not what you're looking for, we also have in depth articles on:         CICADA KILLERS          DIGGER WASPS          EUROPEAN HORNETS          HORNTAIL WASPS          WASPS        YELLOW JACKETS
MUD DAUBER NESTS *
Mud daubers like to construct these nests between brick in the mortar joint, where wood trim facia boards and molding meet and around window and door frames. Their nests are similar yet different. Though they all seem to be the same type of nest, in fact each species has distinct characteristics associated with design patterns of the mud. The easiest to identify is the organ pipe whose nests are long and resemble the way the pipes of an organ sit. Black and yellow daubers build their nests more on top of each other and the other species are different still. Regardless of the way these nests are constructed, mud daubers frighten many people and have been mistaken for termites on too many occasions.
MUD DAUBER PROBLEMS *
Most mud daubers feed on spiders. Females seek out spiders, sting them and deposit their bodies in the back of a larva cell of their nest. An egg is then laid on the spider for the young to feed. A female will typically have several eggs in a single "pipe" and will have 3-6 pipes per nest. If conditions allow, she may have more than one nest. It is not just coincidence that nests seem to prevail on certain homes. It appears to be homes which are stucco, brick or other porous rough surfaces which they like. It is both easier to build nests on such surfaces as well as the fact that nests seem to hold better once constructed on them. This lends credence to the theory that daubers generated from nests built on such surfaces are more likely to use an identical surface for their own reproduction which further explains why one house may seem to be infested with dauber activity!!
MUD DAUBERS CAN STING *
Though colorful and sometimes bright in color, mud daubers are not as likely to sting as others. It does have a stinger which is used for it's food but generally will not use it unless provoked. Their bodies are somewhat frail compared to other wasps yet are wizards at using mud and carrying it around to construct their nests. If your house is serving as the local mud dauber neighborhood, there is a simple way to control them. (Don't waste your time using the garden hose hoping to chase them away. In case you haven't figured it out, they'll be back!
BEST MUD DAUBER SPRAY *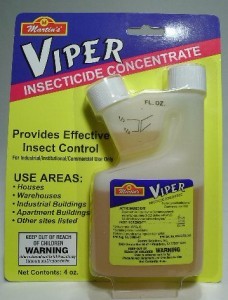 Like most wasps, they don't like CYPERMETHRIN. This product is both easy to use and works great at controlling local infestations. Your method of treatment will vary on the time of the year you are treating. If it is spring and they have just begun nest making, simply spray the Cypermethrin on the sides of the home where there is activity.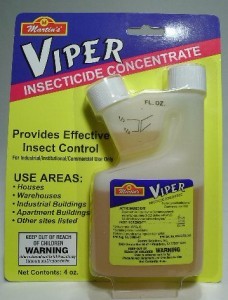 Cypermethrin: http://www.bugspraycart.com/insecticide/liquid/viper-cypermethrin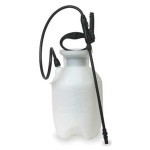 This can be done with both a HOSE END SPRAYER or a PUMP SPRAYER.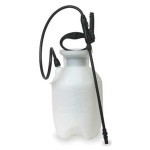 Pump Sprayer: http://www.bugspraycart.com/good/pump-sprayers

Hose End Sprayer:  http://www.bugspraycart.com/equipment/sprayers/gilmour-20g-390
Though the hose end sprayer is easier to use, it will tend to waste more material since you are applying it so much faster than the pump sprayer. The pump sprayer may not be able to reach quite high enough so you may need both pieces of equipment. Which ever you use, try to get about 500-1000 sq/ft of coverage per gallon of material used. Mix the chemical one ounce to a gallon and start high when treating. This will allow over spray to be efficiently used as it flows down the side of the home.
Most homes need 2-4 gallons to get adequate protection all the way around. Although you may only see activity on one side of the home, try to treat as many sides as you can. This will prevent them from simply moving to the untreated side of your house instead of moving off your property completely. Expect to make applications about once a month throughout the spring and then a few more during the year.
DAUBER WASP FREEZE *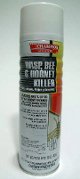 If you already have a lot of nests, the sequence of treatment should be two steps. First, try to knockdown as many of the nests you can using a stick or some type of pole. Try to use the longest stick or pole you have and don't be alarmed if you see adults. They should avoid you. If you want some extra protection, get a can of WASP FREEZE which will drop them as they fly. You may see some larva in the nest as well. They will be white and grub like. Be sure to remove as many of the grubs and as much of the nest that you can reach.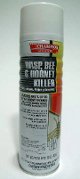 Wasp Freeze: http://www.bugspraycart.com/insecticide/aerosol/hornet-killer-15-oz
DAUBER AEROSOLS *

If you're not afraid of getting stung, use DFORCE AEROSOL instead of the Stinger Freeze. Dforce will work just as well on their nests and though it won't drop them instantly like the Freeze, the time needed to spray is short so your chances of having a mud dauber see you is slim.

D-Force:  http://www.bugspraycart.com/insecticide/aerosol/d-force-14-oz-aerosol

Another aerosol that works great on sensitive surfaces like window frames, boats and places where you can't spray a liquid or the "wet" Dforce is a product that goes on dry known as PHANTOM. This product is ideal for sensitive areas (like boats) because its odorless and when used properly, will both control and prevent insects from nesting. Mud daubers will many times build their nests on tough to treat surfaces and for these areas, the Phantom is perfect for the job.

Phantom Aerosol: http://www.bugspraycart.com/insecticide/aerosol/pt-phantom-17-5oz
MUD DAUBER PREVENTION *
In summary, the longest lasting treatment for the beset overall results will be to use the Cypermethrin sprayed on surfaces where nests are likely to be built. This will kill and repel daubers for several weeks and when you need to reach up high or cover a lot of area, the Cypermethrin is the way to go. For small areas, the Dforce or Phantom can do the job and for sensitive areas, go with the Phantom since its odorless and goes on dry.
Mud daubers are persistent once they identify your home as a place they like to nest. But if you're able to treat early in the spring, you can expect 1-3 treatments to keep your home dauber free for the season. If you have a big infestation, it will require removing active nests and spraying over as much of the home as possible. This will insure they don't simply move over to untreated areas.
CONTACT US *
Give us a call if you need further help. Our toll free is 1-800-877-7290 and we're open Monday through Thursday, 8:00 AM to 7:00 PM. On Friday, 8:30 AM to 5:00 PM and on Saturday, 9:00 AM to 2:00 PM (Eastern Standard Time).
Email questions here:   http://www.bugspray.com/about-us/contact-us
Order online and get a 5% discount! We ship fast with 99.9% of all orders shipping within 1 business day!!


Learn more about BUGSPRAY.COM and why it's never been easier or safer to do your own pest control.


Please show your support for our business by purchasing the items we recommend from the links provided. Remember, this is the only way we can stay around to answer your questions and keep this valuable web site up and running. Thanks for your business!