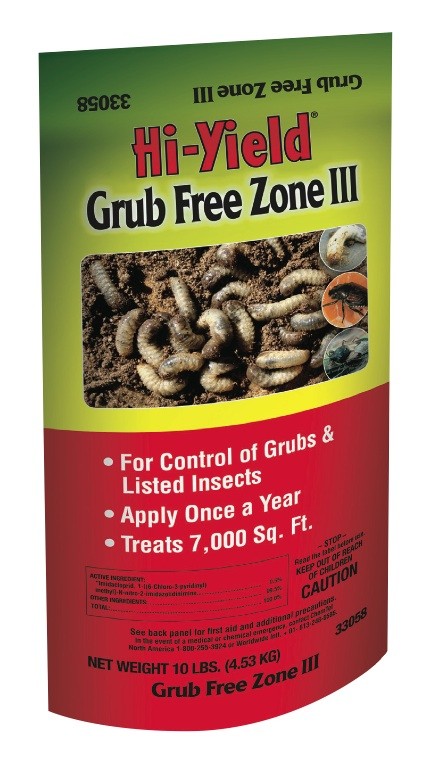 PRODUCT DESCRIPTION: Slow releasing granule which will take a few weeks to work it's way into soil where it will remain active for 6-12 months. It does not kill quickly like the Cyfluthrin but will provide longer control which is helpful for long term pest management. This formulation has a .5% active ingredient.
WHERE TO USE IT: Turf, gardens, flower beds, etc.
RATE OF APPLICATION: One 10 lb bag will treat 7,000 sq/ft. Apply at least once a year.
PRODUCT DOCUMENTS:       SPECIMEN LABEL       MSDS SHEET
$35.00 (10 lb bag) (4534543) (3+ bags $31.00 ea.)
Order online and save 5%

Supporting Video