Chiggers are pests in the mite family which are prevalent throughout the southern part of the United States. They are red, tiny like a spider or clover mite, and smear red when crushed. Chiggers are different from both spider and clover mites in that they like to feed on flesh. They will readily bite dogs, cats, livestock, birds, people or just about any animal they can find. Chiggers live on the ground, around shrubs and plants, or anywhere vegetation is able to protect them. They prefer shade and moist areas, but will forage for food great distances if needed. Unlike most small mites, chiggers are able to move quickly. They are able to sense movement and detect any food source from a great distance. Pets will get chiggers simply walking throughout the yard; people can get them playing golf, working in the garden or during a picnic.
Related articles:          BAT BUGS          BED BUGS          CLOVER MITES          DUST MITES          ITCH MITES          SPIDER MITES          STRAW ITCH MITES
All pest control articles:      OTHER PEST ARTICLES
CHIGGER BIOLOGY *
Chiggers spend the winter lodged in the soil a few inches deep. When spring arrives, adults emerge to lay eggs in the same areas they hibernated. Eggs will hatch in a short while to release the larval stage. This is the stage which feeds on mammals. It requires flesh and will feed on just about any mammal available.
CHIGGER BITE TREATMENT *

Once a target is found, the young chigger will attack. First, it will crawl over shoes, socks and pants attempting to find meat. Chiggers are small enough to fit through the mesh of many fabrics. This enables them to penetrate socks or pants quickly. Once on the skin, they will try to locate a place where they feel secure. This is usually under socks, around the waist band of underwear or anywhere clothing is tight. At this point, they will either puncture the skin or use hair follicles to get food. Chiggers have a special fluid which liquifies flesh enabling the chigger to "suck" it's meal. During this time, you would expect to feel an itch where they are feeding. Their digestive fluids usually irritate our skin and creates a red blotch. In a day or two, this area may develop a blister. The best product to use on the bite is CHIGGER BITE SWABS. This ointment will take the "itch" away and promote healing.

Bite Swabs:  http://www.bugspraycart.com/equipment/first-aid/stinger-relief-swab-10-pk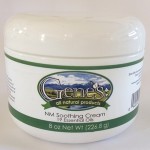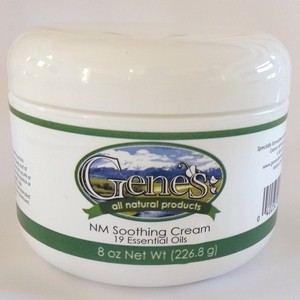 Now for old bites or irritated skin, GENES SOOTHING CREAM will  help promote rapid healing. It uses all natural ingredients and can be applied daily for immediate relief.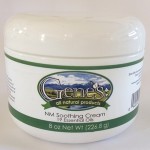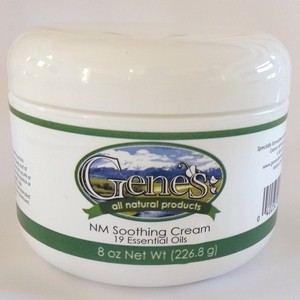 Soothing Cream:  http://www.bugspraycart.com/equipment/first-aid/genes-soothing-cream.html
CHIGGER REPELLENT FOR SKIN AND CLOTHING *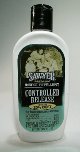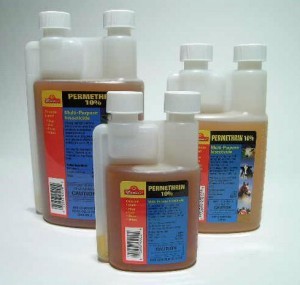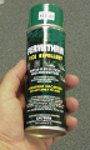 Since chiggers will readily climb over clothing to get to your flesh, use PERMETHRIN AEROSOL on shoes and pants. Permethrin is odorless, easy to mix and works well at keeping many pests away. If you plan on using a lot, get PERMETHRIN CONCENTRATE. Mix some up in a small spray bottle for spraying while afield. Be sure to use it on shoes and pants to keep them off and apply as needed. Though the aerosol is easy to use, the concentrate will prove to be more cost effective if you will be using a lot. As an added measure, you should treat your skin with some repellent as well. This way if the chiggers some how get past your clothes, they won't want to stick around on your treated skin. There are many repellents for use one your skin but the best is still MAXI DEET 100 or the long lasting DEET LOTION. This lotion can be applied as frequently as needed though applications should last most of the day afield.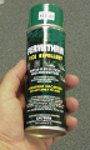 Permethrin Aerosol: http://www.bugspraycart.com/repellents/aerosol/permethrin-aerosol-6-oz

Permethrin 10:  http://www.bugspraycart.com/insecticide/liquid/permethrin-10

Deet 100%: http://www.bugspraycart.com/repellents/liquid/deet-100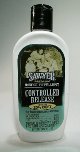 Deet 20% Lotion: http://www.bugspraycart.com/repellents/liquid/deet-20-lotion-6-oz
Once they feed, larva will drop off the host and go through a period of development where they become adults. By the fall, they will be active again. Now fully mature adults, they will seek organic matter on which to feed and nest. Beds of chiggers will now form as fall becomes winter. Adults will then dig into the ground and overwinter protected from freezing temperatures and rain. In the spring, the cycle will start all over again. In some regions, warm temperatures and high humidity allow the chigger to complete two cycles a year. This creates two "feeding seasons" during the year. One in the spring and then again in late summer to fall. Depending on the year, it may feel as though they are active all the time. Other seasons may prove to have little chigger activity giving the impression they have disappeared. Rest assured they will be back!
OUTSIDE CHIGGER LAWN SPRAY *
Chigger control starts with identifying where they are nesting. This is typically around the home in pine straw, wood chips, mulch areas, grass, over grown wild areas, briar patches, or anywhere ground cover is thick. English ivy, poison ivy and junipers will all provide great protection for nesting chiggers. Since these locations may be all over the property, chigger control is best done by treating everything. Treatment is easy when using the right product.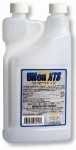 BIFEN XTS works well on chiggers. It contains a new active ingredient so chiggers have not had a chance to develop resistance to the chemical. And it  goes a long way. You only need to use 2 oz per 10,000 sq/ft; 8 oz per acre. Use a HOSE END SPRAYER to apply it in the yard and be sure to get grass, thatch, pinestraw, mulch and basically any plants thoroughly saturated. Bifen is perfect for this application; it has a low odor, won't hurt plants or trees and is very safe around people and pets. If your property is adjoined by a wild areas try to get some applied into this zone as well.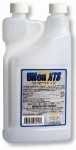 Bifen XTS: http://www.bugspraycart.com/insecticide/liquid/bifen-xts-concentrate.html

Hose End Sprayer:  http://www.bugspraycart.com/equipment/sprayers/gilmour-20g-390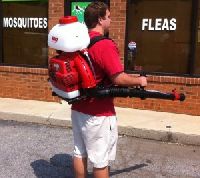 Now for large property owners, consider using a MIST BLOWER to save on time and chemical consumption. Using a mist blower, you can treat an acre with just 2 oz of Bifen and it will only take 5-7 minutes. Conversely, the applying the Bifen with the Hose End sprayer will take 3-4 times as much time and 4 oz of chemical. And since the mist will thoroughly cover everything you spray, it does a better job. True the equipment costs a bit but the savings in chemical and time will effectively pay for the machine in just a few years. And it will do a better job.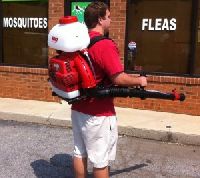 Mist Blower: http://www.bugspraycart.com/equipment/foggers/solo-mistblower-backpack
Since chiggers migrate, treating these borders will provide some extra protection. Treatments should be done once a month for two months in the spring and then once in the fall. This schedule will keep your property free of chiggers for at least a year. Watch populations the year following your first application. You may be able to skip a year before having to treat again, but in general property which has an infestation once is likely to get one again. To prevent this from happening, once a year applications will prove to be a good investment.
INSIDE THE HOME SAFE CHIGGER SPRAY *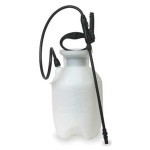 If you are finding chiggers inside the house, use DEFENSE SC in one of our SPRAYERS to treat baseboards, crawlspaces or other areas where populations are suspected to be living. If the original population was immediately adjacent to the home, outside turf treatments should be made first being sure to spray foundations as well – even if you don't think any are present out there. Simply put, it's important to treat foundations to prevent traveling chiggers from finding their way into the home.
Once inside they can be a nuisance to control generally needing several applications. This happens because they don't find a lot of comfortable habitat in the home so they forage and seek new places more readily.

D-fense SC: http://www.bugspraycart.com/insecticide/liquid/d-fense-sc.html

Pump Sprayer: http://www.bugspraycart.com/good/pump-sprayers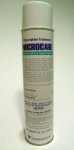 Since they hide in cracks well, the use of some MICRO ENCAPSULATED MICROCARE can be a big help for areas which you can't liquid spray with Defense. It has a long injection tube which really helps when treating around molding and other cracks or crevices. If you treat thoroughly they are easy to control; if you miss some areas there is a risk they will move there in a short while so be sure to get most every room.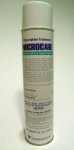 PT-Microcare:  http://www.bugspraycart.com/insecticide/aerosol/pt-micro-care-16-oz
Chiggers are a flesh feeding pest which can ruin picnics, back yard get togethers or gardening activities. Their bites are irritating, itch and will persist. Treat bites with chigger bite ointment for relief. Apply Permethrin Concentrate Spray to repel chiggers when going afield where chiggers live. Around the home, control them quickly with Defense. Two or three treatments the first year will get the population under control and followups of once a year should prevent them from returning.
CONTACT US *
Give us a call if you need further help. Our toll free is 1-800-877-7290 and we're open Monday through Thursday, 8:00 AM to 7:00 PM. On Friday, 8:30 AM to 5:00 PM and on Saturday, 9:00 AM to 2:00 PM (Eastern Standard Time).
Email questions here:   http://www.bugspray.com/about-us/contact-us
Order online and get a 5% discount! We ship fast with 99.9% of all orders shipping within 1 business day!!


Learn more about BUGSPRAY.COM and why it's never been easier or safer to do your own pest control.


Please show your support for our business by purchasing the items we recommend from the links provided. Remember, this is the only way we can stay around to answer your questions and keep this valuable web site up and running. Thanks for your business!