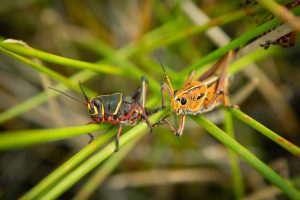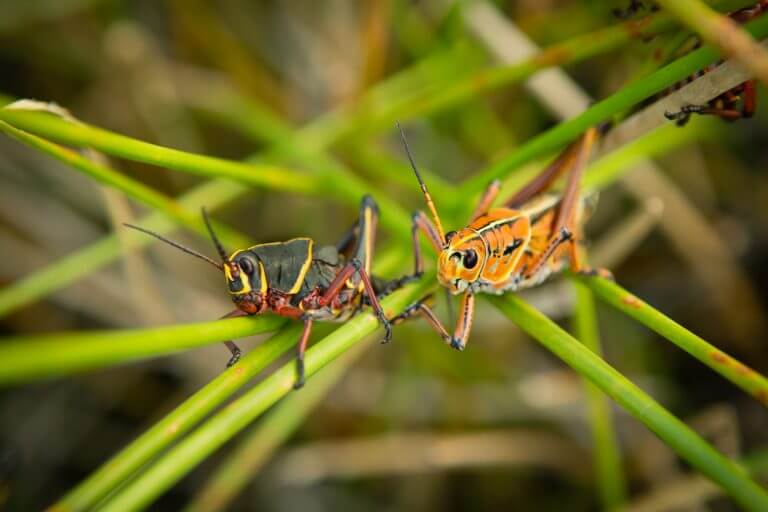 I have some kind of giant grasshopper called romalea lubbers eating everything in my yard. They are super strong and seem to come back no matter what I spray. I know you guys have helped me before and i'm wondering if you have anything for this monsters??
Lubber grasshoppers are common here in the southeast and for sure they can eat most anything growing in the yard. They're big, bad and always hungry. Nicknames for these pests include black diablo, devil's horse or simply the giant locust.
The good news is our MAXXTHOR EC will take them out with one thorough treatment and will usually keep them out of the yard for a month or more. But plan on treating once a month when they're in season, June-November.
To treat properly, you'll want to saturate the property borders so they will sense the treatment and ignore your yard. For plants in the landscape they like, spray them all.
Add 5 oz of Maxxthor to our HOSE END SPRAYER and then add water up to the 10 gallon line. Hook the sprayer to the hose and spray out this amount over an area up to 10,000 sq/ft. This is about 1/4 acre.