PRODUCT DESCRIPTION:   Insect trap used to catch ladybugs and stink  bugs. These unwanted pests will drown in the "jar" once they enter. Our trap uses light and special pheromones to attract active ladybugs and stink bugs. The trap features a specially designed funnel top which "channels" the bugs as they attempt to land on the attractants. The blue plastic vanes up top are super slippery causing them to slide down into the holding tank filled with water where they'll drown. Ladybugs and Stinkbugs are attracted by the special light bulb and the included pheromone lures.
The following "short video" shows you what it looks like and how it works. SCROLL DOWN THE PAGE FOR THE ASSEMBLY VIDEO
Be sure to add 4-5 "drops" of liquid dish detergent to the holding tank water. And this tank only needs to have water added to about the 1/3 full line.
The dish detergent will cause bugs who land on the water to quickly fall under and drown as there will be no surface tension on the water to keep them suspended. The funnels also hold both ladybug and stink bug lures just below the special UV light. The special light bulb included will attract a wide range of nuisance bugs and though you should keep it on 24 hours a day, the light really works best at night when every other light source in the home is turned off.
The light is powered with the included AC power cord that plugs into any standard wall socket. Each trap can hold hundreds of bugs. Watch our "product spotlight" video below to see a detailed explanation on trap setup. And for active infestations, be sure to use the outside and inside sprays as part of a complete pest program (links below).
WHERE TO USE IT:      Mostly inside the home though it can be used in protected decks, patios and sun rooms.
RATE OF APPLICATION:      One trap per room with activity; each trap will effectively attract ladybugs or stinkbugs for up to 1000 sq/ft of area but it must be open like a great room/kitchen. Two separate rooms closed off by doors will require two traps.
PHEROMONE LURE REPLACEMENT:  There is one Stinkbug lure included in a semi pervious pouch will release small amount of odor over a 3 month time period. One lure is usually good enough to get you through one full season assuming you run the trap from fall through winter. Replace it the following the season.
Ladybug lures are good for 6-8 weeks so plan on changing them twice a season. We include 2 lures with your initial purchase since they only last half as long.
HOW TO ASSEMBLE TRAP VIDEO: 
COMPARISON VIDEO OF OUR TRAP VS COMPETITORS
The following video was done by WPXI of Pittsburgh. In the video they compare several Stinkbug Traps including ours. Out of all the traps tested, ours was the only one they gave thumbs up to!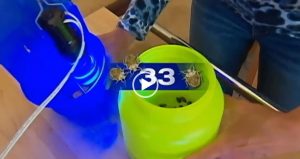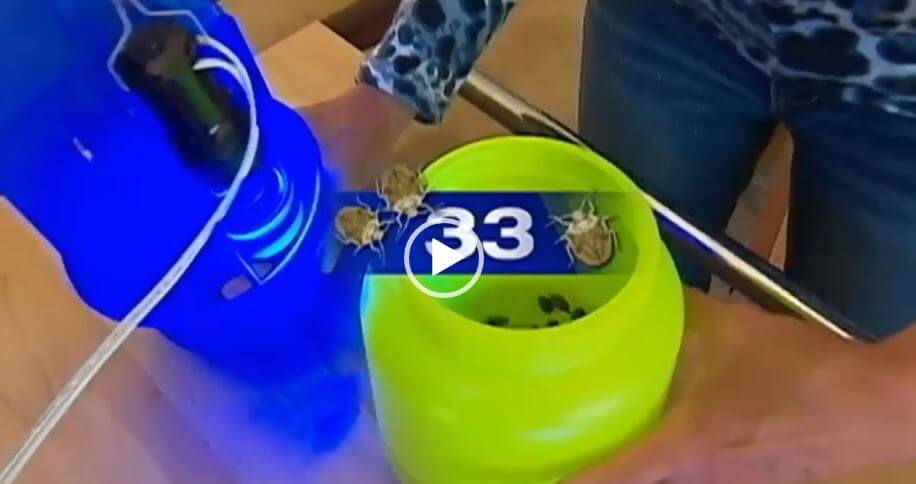 ARTICLES ON HOW TO TREAT THESE PESTS:           STINKBUGS             ASIAN LADY BUGS


ASIAN LADYBUG/STINK BUG LIGHT TRAP COMPLETE (includes jar bottom, blue vane top, special light bulb, socket/power cord, 2 ladybug lures and 1 stink bug lure)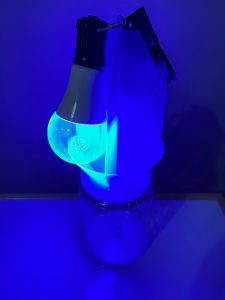 $70.00 ea (826068)(3+ for $60.00 ea)(some assembly required)
Order online and save 5%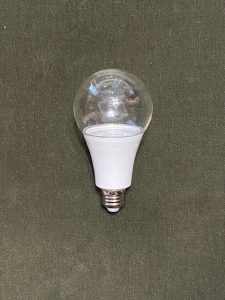 $15.00  Ea. (826058)(FREE STANDARD SHIPPING)
Order online and save 5%





REPLACEMENT SOCKET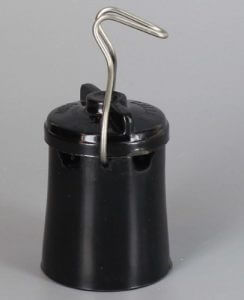 $10.00  Ea. (826295)(FREE STANDARD SHIPPING)
Order online and save 5%



REPLACEMENT LADYBUG LURE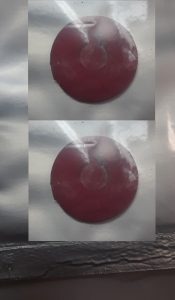 $15.00  (826070)(2 lures per pack)(FREE STANDARD SHIPPING)
Order online and save 5%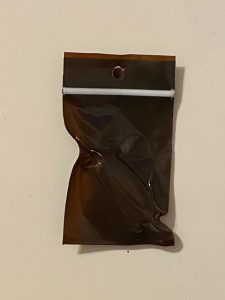 REPLACEMENT STINK BUG LURE
$12.00  (823371)(3+ $10.00 ea)(1 lure per pack)(FREE STANDARD SHIPPING)
Order online and save 5%






REPLACEMENT JAR AND BLUE VANES (JAR AND VANES ONLY)
$30.00  (826067)
Order online and save 5%





TRAP ASSEMBLY TIPS AND PICTURES

The Light Bulb should be set in the Light Bulb fixture and then "hung" from the top like this: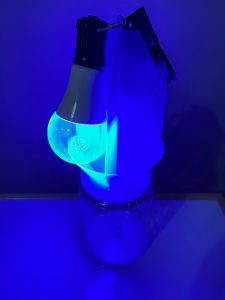 The Stinkbug Wafer Pouch should be left inside the packet as explained on the outside direction set of the pack.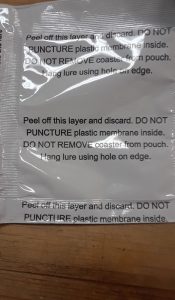 The Ladybug Lure needs to be partially split. The lure is rubber and once a small cut is made to the disc you can slide it over a blue vane. Try to make the split in the rubber while leaving the lure in the packet. This will avoid contaminating the lure with "human" scent or other odor that can be transmitted from your hands. We are "touching" the lure in the picture below for demonstration purposes only.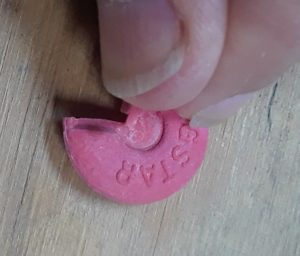 Next, slide the Ladybug Lure over the edge of a blue vane or in a small "cut out" section. The Stinkbug Lure should be hung from the top using the included tie wire.
INTERNATIONAL CUSTOMERS ORDER HERE
Supporting Video