I live in Hawaii and have a small fish pond. It attracts Bufo toads like crazy and they lay eggs in it. Will your toad control products help and not harm the fish in the pond?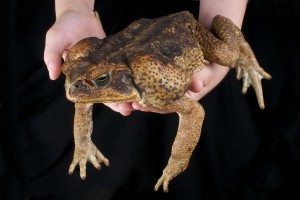 The products listed in our TOAD CONTROL article have been used successfully for Bufo toads here in the southeast for many years. And they can be used safely in yards which have pets and/or ponds with fish.
The most common approach being used by our customers is to apply PEST RID GRANULES throughout the yard focusing on any path way the toads might be using to enter the property. Next, spraying the same areas with PEST RID SPRAY on top of the granules will keep them out of the yard for several weeks following the treatment.
Now how many weeks will the applications last? Typically 3-4 weeks so renew them once a month to insure the toads don't return. Pest Rid is ideal for yards with sensitive areas like ponds, streams or rivers because it uses nothing but food grade actives and won't pose a hazard to people, pets or aquatic life in case of run off.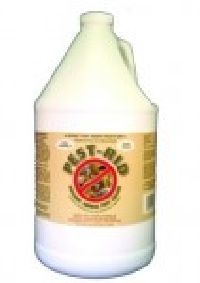 Our complete Toad control article can be seen here:
Toads:  http://bugspray.com/article/toad.html
Give us a call if you need more help. Our toll free is 1-800-877-7290 and we're open 9:00 AM to 6:00 PM Mon-Thur; 8:30 AM to 5:00 PM Friday and 9:00 AM to 1:00 PM Saturday, Eastern Standard Time.
Jonathan
Customer Care
http://bugspray.com
1-800-877-7290
PS: Please show your support for our business by purchasing the items we recommend from the links provided. Remember, this is the only way we can stay around and be here to answer your questions and keep our web site up and running. Thanks for your business!