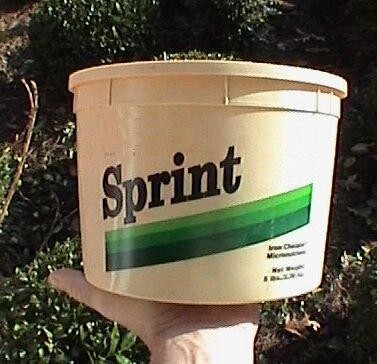 PRODUCT DESCRIPTION: Dry powder form of Chelated iron which must be applied with a sprayer. This formulation contains a full 10% Chelated iron and is quite strong. Be sure to apply it with a lot of water.
WHERE TO USE IT: On grass, flowers, trees, shrubs and many other plants which are all listed on the label.
RELATED DOCUMENTS:          SPECIMEN LABEL        MSDS SHEET          PRODUCT GUIDE
RATE OF APPLICATION: Use 1-4 oz of powder for every 1000 sq/ft you want to treat. Applications can be made every 2 weeks when using 1-2 oz per 1000 sq/ft; space treatments to every 30 days when using 3-4 oz per 1000 sq/ft.
$95.00   (953278)
Order online and save 5%