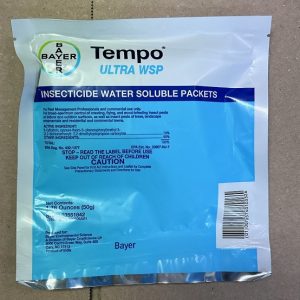 PRODUCT DESCRIPTION: This product is great for killing a variety of flying and crawling pests on contact. It can be used indoor or outdoor.
TARGET PESTS: Ants, centipedes, clothes moths, crickets, fleas, flies, fruit flies, gnats, millipedes, moths, silverfish, spiders, yellow jackets, wasps, and more.
RATE OF APPLICATION: Mix one 50g water soluble packet with 2.5 to 5 gallons of water. Covers 10,000 sq ft. Retreat every 30 days.
PRODUCT DOCUMENTS:       SPECIMEN LABEL     MSDS SHEET  
$25.00  (1 pk)  (732515) (3+ pks – $22.00 ea)
Order online and save 5%