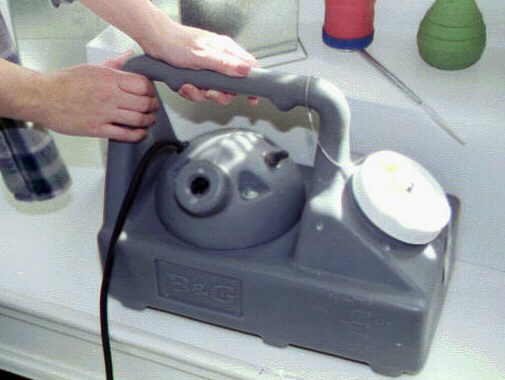 CONDITIONS OF THE RENTAL:      Use the "add to cart" button below to "add" a fogger rental to your shopping cart. The initial charge is $300.00; think of this charge as a "deposit".
When we receive your order, we will send you the fogger along with a return address shipping label. You then get to keep the fogger for up to 2 weeks from the day it's delivered. After the 2 weeks are up, use the same box and the included return address label to ship the fogger back to us (Be sure to empty and rinse the fogger tank before shipping it back!).
Upon receipt of the fogger at our warehouse, we'll then credit you back $175.00.
If you are interested in purchasing this fogger outright, go to our B&G 2300 product page.


FOGGER RENTAL ($300.00 now; $175.00 refund when returned)(287017)(10% Discount if ordered Online)