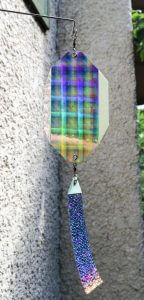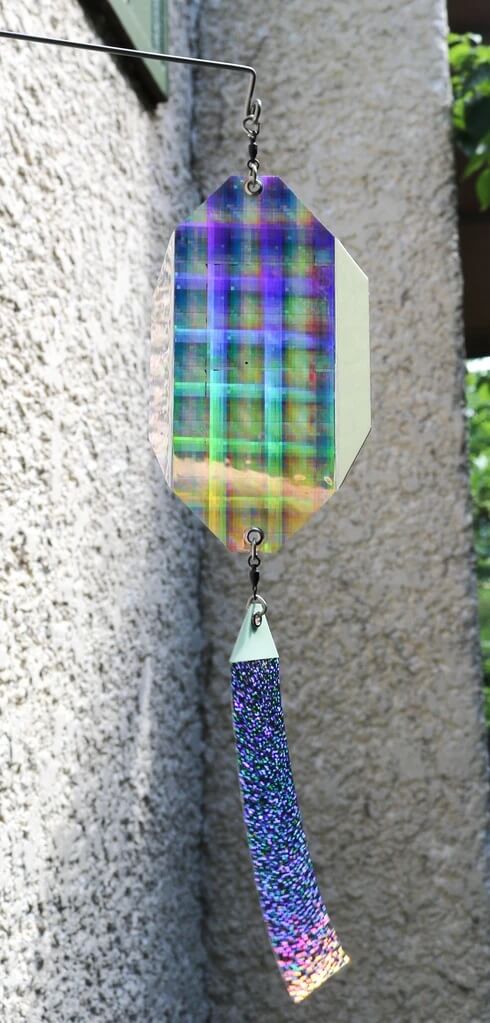 PRODUCT DESCRIPTION: The Bird Intimidator is a professional grade avian deterrent which uses motion and bright flashing reflective surfaces to bother the eyes and senses of birds.
This deterrent is lightweight and needs very little air current to create a dynamic visual effect that frightens birds. Dimensions of the are 14″L x 4″ Wide. Comes with a 17″ mounting arm and anodized bolt for outside use.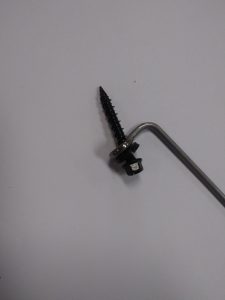 WHERE TO USE IT:   On the side of the home, tree, fence, deck, porch, dock or in the yard.
RATE OF APPLICATION:  Space placements every Place 30-40 ft so at least two per side of the home.
$40.00   (748896) (3+ $33.00 ea) (Free Standard Shipping)
Order online and save 5%


INTERNATIONAL CUSTOMERS ORDER HERE