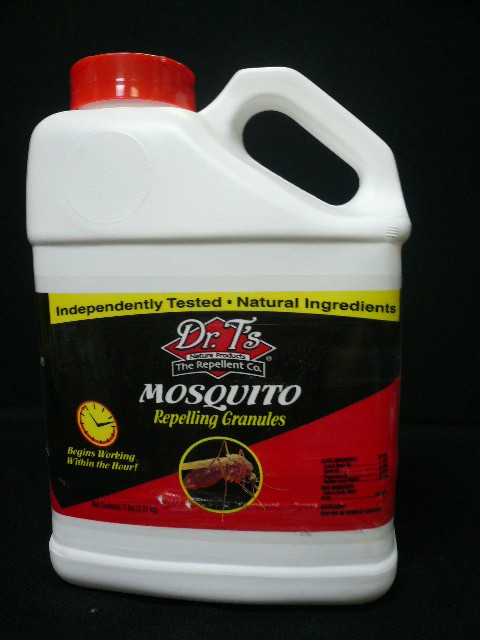 PRODUCT DESCRIPTION: Powdery material which is applied by sprinkling over turf, plant areas and the perimeter of where you want to chase away mosquitoes, gnats and other flying insect pests. Slight odor which is not detectable after a few hours.
WHERE TO USE IT: Around property borders.
RATE OF APPLICATION: 1 lb will treat around 600 to 800 sq/ft. This will vary depending on soil moisture, rain, humidity and other factors. In dry environments, you can expect it to cover more area and last several weeks. In moist, damp areas coverage will be less and the length of residual will be shortened as well.
RELATED PRODUCT:      GRANULE GUARDS
PRODUCT DOCUMENTS:       SPECIMEN LABEL       MSDS SHEET
$25.00   (743455) 5 lbs
Order online and save 5%



$100.00   (743457) 25 lbs
Order online and save 5%