Coyote Urine Spray FAQ
Whether you're trying to hide from an animal while hunting or keep your property clear of small rodents, coyote urine can be a great tool! You can also use it to attract coyotes in order to trap them and get them off your property if they're a nuisance to your livestock and fowls. Here are the answers to some common questions about coyote urine.
Coyote Urine FAQ
What Is the Active Ingredient in Coyote Urine?
The main active ingredient in coyote urine is simply urine. We harvest pure coyote urine from animal rescue centers where its collected as they urinate in their "get well" cages and kennels. There is no "urine extraction"; the urine is being released naturally and then collected with no interaction with the animals. This is done by the facilities to help raise funds by selling the urine.
Natural coyote urine is the best. Its pure, contains no chemicals and has certain elements and pheromones you won't find in the "powdered urine" being sold in big box retail outlet stores.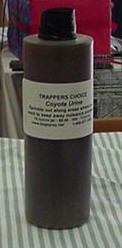 This substance works amazingly well to deter pests and predators like CHIPMUNKS, GROUND SQUIRRELS, WOODCHUCK, VOLES and more. Essentially using nature's natural technology, wild animals know a coyote is an aggressive predator and the smell of coyote urine is an effective method of scaring them away from your lawn and garden.
How to Make Coyote Urine Last after Rain?
If you're trying to keep animals off your property, rain might be a nuisance if it means you need to continually reapply coyote urine. One trick to keep the scent around during weather events is by applying it using our LIQUID GUARDS or CAPSULE GUARDS. These "holding" containers will protect the urine from UV light, wind and rain. Please Liquid Guards  every 10 feet around the property and Capsule Guards every 3 feet to form an effective "fence" small rodents won't cross.
Liquid Guards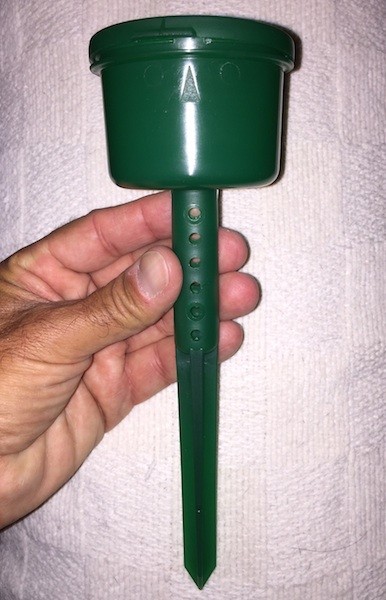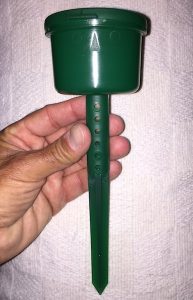 Capsule Guards

How to Effectively Mark Your Territory
There are various ways to use coyote urine, such as the container method described above, or you can pour it out over the ground at key entry points. Urine can be applied to fabric scraps or cotton balls and attached to trees, strong shrubs or stakes around the property at 10-foot intervals. Use 0.5 ounce to 1 ounce per 10 feet and reapply every few weeks. This creates a protective barrier around the area that wild animals, from mice to rabbit to deer, are hesitant to cross.
Can It Attract Instead of Repelling?
Coyote urine has a variety of effects, including repelling small critters, masking a human's scent, and "warning" coyotes in area this "territory" is already taken. It's effective at repelling a coyote's usual prey, such as squirrels, raccoons, snakes, and sometimes deer. It's used as bait in hunting for its ability to mask your human scent, perfume, laundry detergent or cigarettes, so large game will tend to wander into your sights. Other coyotes will detect it too but their natural reaction once they locate the source is to consider it be a barrier mark. Essentially a spot "already taken". They might urinate on the area as a sign meaning to say "we know this is our limit well its your limit too" which overall will help your treatments.
Use Coyote Urine when Live Trapping
If you're interested in live trapping a coyote, check our COYOTE TRAPPING page which details how to make a good set. And the video below, though designed to show how to live trap a fox, will work for live trapping a coyote as well.