Do you have anything that is safe to spray on Tomatoes & Pepper plants that will take care of this pest (leaf Footed Stinkbugs)? I have tried everything organic and it doesn't faze them. I do not have a very large garden so I will be using a pump sprayer to apply what ever will work.
If you review our LEAF FOOTED BUG control article, you'll see we have two options.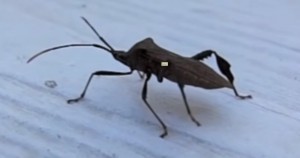 The "organic" choice is the MULTIPURPOSE INSECT KILLER. This concentrate mixes with water at the rate of 6 oz per gallon of water and will both kill and repel all pests targeting your tomatoes. Its approved for "organic gardening" and has just 1 day to harvest. Use once a week when pests are active; once a month to make sure they don't come back.

The more traditional product is the VEGETABLES PLUS PERMETHRIN. Use 1 oz per gallon of water and expect longer lasting control compared to the MultiPurpose Concentrate.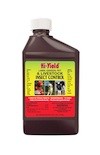 Technical Support
U-Spray Bugspray
www.bugspray.com
1-800-877-7290