Hi, I live in San Diego and was wondering what is the proper ratio to mix Bora-Care for termite control? What is the proper ratio for fungus control? I understand they are different ratios depending on application.
If you review the BORACARE LABEL, you'll see it does indeed have a variable rate. In fact it ranges from 1:1, 2:1, 3:1 or 5:1 (the first number is for the water; the second number for the BORACARE).
Assuming you have drywood termites, the rates listed are 1:1 or 2:1. For fungus, its 1:1, 3:1 or 5:1.
In summary, the rates are pretty equal so our best advice is that if you were concerned about both, use either a 1:1 or 2:1 mixture and you'll get control of both. But using a 3:1 or 5:1 would only be effective on fungus.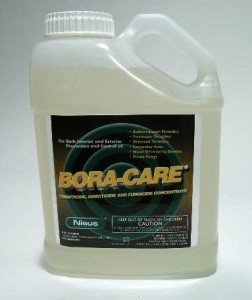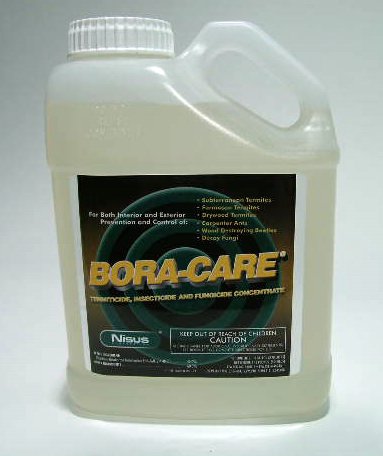 Give us a call if you need more help. Our toll free is 1-800-877-7290 and we're open 9:00 AM to 6:00 PM Mon-Thur; 9:00 AM to 4:00 PM Friday and 9:00 AM to 1:00 PM Saturday, Eastern Standard Time.
Cheers,
Jonathan
Customer Care
www.bugspray.com
1-800-877-7290
PS:   Please show your support for our business by purchasing the items we recommend from the links provided. Remember, this is the only way we can stay around and be here to answer your questions and keep our web site up and running. And be sure to sign up for our monthly "Pest Report" sent out twice a month. These reports contain valuable information and timely pest updates from around the country and always a good read. Sign up here:  https://campaigns.serverhost.net/index.php?action=form&type=html&id=1168