Stable flies are probably the most economical of all biting flies. They account for tremendous discomfort to our pets. Stable flies are the number one enemy of horses. They will readily move into barns and living areas where horse and cattle are kept.
Related articles:        BITING FLIES        BLACK FLY        DEER FLY        FLEAS        GNATS        HORSE FLIES        MIDGES        MOSQUITOES        NATS        NO-SEEUMS        PUNKIES        THRIPS
Other information:      ALL PEST ARTICLES
STABLE FLY BIOLOGY *
Stable flies are 1/4″ or larger and suck blood. They need moist areas to live and will do so in hay, straw, chicken manure, and coastal weeds. Stable flies can complete their life cycle in as little as three weeks. Since most barns and farm animal quarters are open, stable flies will fly in and establish themselves with ease. There are so many prime locations for them to live that one can only keep their numbers down. It is not likely that you can expect to go any length of time in fly season without having an outbreak or two.
STABLE FLY PROBLEMS *
Keeping their numbers in check is a never ending job for dog owners and breeders as well. Although you may get some relief for the animals with spraying them with permethrin, you will get much better results employing a more complete integrated program. This program involves spraying with a residual product, fogging the air space where the flies are present and the use of fly traps. There are a lot of products available to keep stable fly populations in check and animal owners know that doing several treatments will work best.
STABLE FLY TREATMENTS *
The control of stable flies is an ongoing project for any livestock, horse or pet owner. Fortunately, there are several products available which do a great job.
STABLE FLY AEROSOL SPRAY *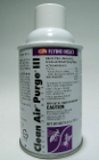 As a space spray, apply PT-565 daily as is needed. This can be time consuming so installing some AEROSOL MACHINES which take the PURGE FLYING INSECT KILLER will prove more efficient if you have an ongoing stable fly problem.
PT-565: http://www.bugspraycart.com/insecticide/aerosol/pt-565-xlo

Aerosol 1000:  http://www.bugspraycart.com/equipment/foggers/aerosol-dispenser-1000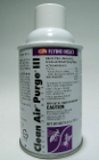 Purge: http://www.bugspraycart.com/insecticide/aerosol/purge-iii-6-25-oz
STABLE FLY LIQUID SPRAY *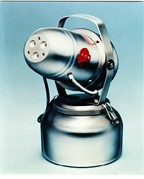 For barns, stables, horses and cattle, PERMETHRIN 10 is a good all around product. It can be applied to the animals as well as the structures so if you want one product, this is it. Use it in a PUMP SPRAYER or a FOGMASTER 6208 FOGGER.

Permethrin 10:  http://www.bugspraycart.com/insecticide/liquid/permethrin-10

Pump Sprayer: http://www.bugspraycart.com/good/pump-sprayers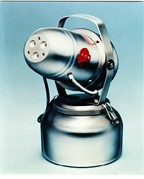 FM 6208: http://www.bugspraycart.com/equipment/foggers/fogmaster-6208-trijet-120-v

If you want something a little stronger for the structure, go with the ONSLAUGHT. It's time released and can last several months where applications are out direct sunlight. Onslaught cannot be used on the animals but it's great for barns, buildings and stables.

Onslaught: http://www.bugspraycart.com/insecticide/liquid/onslaught
STABLE FLY BAIT *

In the yard, MAXFORCE FLY BAIT and FLIES BE GONE FLY TRAPS can help depending on the species. These don't work so well for true biting flies but they will really help for blow fly and house fly invasions.
Maxforce Fly Bait: http://www.bugspraycart.com/bait/granule/maxforce-fly-spot-bait-pk

Flies Be Gone: http://www.bugspraycart.com/traps/fly/flies-b-gone-disposable-fly-trap
STABLE FLY CONTROL REPELLENT *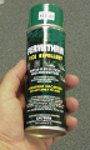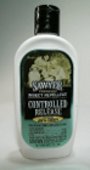 Lastly, as a personal repellent, apply MAXI DEET or DEET LOTION to your skin. The lotion will last longer if you're going afield. The Maxi Deet is the strongest you can get for direct applications to the skin. For clothing, go with the PERMETHRIN AEROSOL.

Deet 100%: http://www.bugspraycart.com/repellents/liquid/deet-100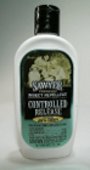 Deet 20% Lotion: http://www.bugspraycart.com/repellents/liquid/deet-20-lotion-6-oz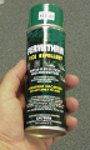 Permethrin Aerosol: http://www.bugspraycart.com/repellents/aerosol/permethrin-aerosol-6-oz
CONTACT US *
Give us a call if you need further help. Our toll free is 1-800-877-7290 and we're open Monday through Thursday, 8:00 AM to 7:00 PM. On Friday, 8:30 AM to 5:00 PM and on Saturday, 9:00 AM to 2:00 PM (Eastern Standard Time).
Email questions here:   http://www.bugspray.com/about-us/contact-us
Order online and get a 5% discount! We ship fast with 99.9% of all orders shipping within 1 business day!!


Learn more about BUGSPRAY.COM and why it's never been easier or safer to do your own pest control.


Please show your support for our business by purchasing the items we recommend from the links provided. Remember, this is the only way we can stay around to answer your questions and keep this valuable web site up and running. Thanks for your business!