| | |
| --- | --- |
| | www.bugspray.net/wp-content/uploads/2009/11/08/little-brown-beetle-on-house/brown_bug-150x150.jpg"> |
Kudzu bugs are little brown bugs that may invade a home for the winter. This article will provide some general information on where they came from and how you can control local infestations.
Related articles:         BOXELDER BUGS        CICADAS        GRASSHOPPERS        JAPANESE BEETLES        LOCUSTS        STINK BUGS
Other information:      PEST ARTICLES
Kudzu bugs are being reported throughout the southeast and have made the "invasive species" list for many states. This means they're prolific, problematic and have some kind of economic impact.
KUDZU BUG BIOLOGY *
Known as the Bean Plataspid, kudzu bugs are native to India and China. The kudzu bug's scientific name is Megacopta cribraria and in it's home country, they thrive on just about any plant commonly found in the yard or garden but seem especially fond of kudzu. Not surprisingly, states with abundant supplies of kudzu seem to have the most activity.
KUDZU BUG INVASIONS *
Since kudzu bugs overwinter or hibernate when it gets cold, they seek safe harborage for the winter on anything warm they can find. Houses make excellent places of refuge which is why so many homeowners are seeing them. Expect to see them begin accumulating anytime between spring and fall.
When found in the spring, kudzu bugs will be leaving the home for the upcoming warm months. When seen during the summer on the home, they are using the home as a nest site. And when found on the home in the fall, they are gathering to use the home for safe harborage for the upcoming cold of winter. The following video shows what they commonly do once they start invading the home:
KUDZU BUG SPRAY *
To keep them off the house, treat the siding of the home with CYPERMETHRIN. It work's fast and should knock out the activity immediately. Cypermethrin is highly repellent which should keep them away and off the home for several weeks. Retreat as needed which will probably be a couple of times a month. This could be needed anytime from March through November.
Cypermethrin: http://www.bugspraycart.com/insecticide/liquid/viper-cypermethrin
ORGANIC KUDZU BUGSPRAY FOR THE YARD *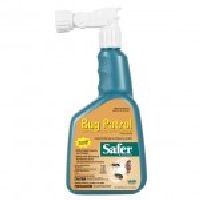 An organic alternative would be BUG PATROL. Labeled for use in the yard for plants and turf, it comes packaged in a handy "ready to spray" container so you only need to hook it to your garden hose and get to work with no mixing required. Bug Patrol isn't as strong as the Cypermethrin so expect to treat more frequently if you choose this option.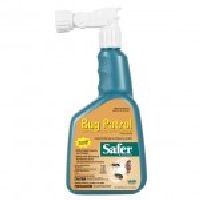 Bug Patrol: http://www.bugspraycart.com/organic/liquid/bug-patrol-32-oz-rts
ORGANIC GARDEN SPRAY FOR VEGETABLES *

Lastly, if you're finding them in your vegetable garden, go with the best organic option we know called MULTI PURPOSE INSECT KILLER. It's safe enough to use daily if needed but in general, 1-2 treatments will take care of kudzu bugs for at least a few weeks.

Organic Insect Killer: http://www.bugspraycart.com/organic/liquid/multi-purpose-insect-killer-24-oz
BEST KUDZU BUG SPRAY FOR INSIDE THE HOME *
If you start seeing inside the home, treat with PHANTOM AEROSOL. Phantom is odorless and goes on "dry" making it a good product for use in the home. It comes with a crack and crevice straw making it ideally suited for treating small cracks where kudzu bugs like to hide.
Direct treatments to baseboard molding, door frames and around windows where they may be entering should be made. Retreat as needed which may be 1-2 a month until the invasion subsides.
One important feature of Phantom is that it doesn't work quickly. In other words, it's not a contact killer. Instead of killing any you spray, the chemical will actually take 2-3 days to kill targeted insects. But don't worry; this is very much by design.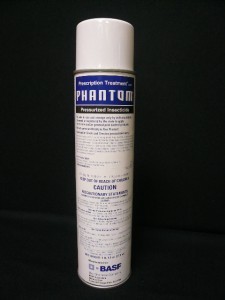 By taking this long to work, the active ingredient in Phantom will have a chance to "spread" to other members. This is particularly helpful – especially since kudzu bugs like to congregate in great masses. So even if just one bug contacts the Phantom treatment, once it gets back to its group it can infect hundreds within 1-2 days so that when the active finally kicks in and "activates", they will all die.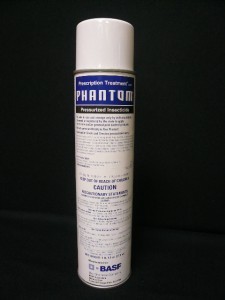 Phantom Aerosol: http://www.bugspraycart.com/insecticide/aerosol/pt-phantom-17-5oz
Kudzu bugs are a relatively new pest here in the United States but they appear to be here to stay. To keep your home bug free, treat the outside before they get it scented and marked which will no doubt attract more.


CONTACT US *
Give us a call if you need further help. Our toll free is 1-800-877-7290 and we're open Monday through Thursday, 8:00 AM to 7:00 PM. On Friday, 8:30 AM to 5:00 PM and on Saturday, 9:00 AM to 2:00 PM (Eastern Standard Time).
Email questions here:   http://www.bugspray.com/about-us/contact-us
Order online and get a 5% discount! We ship fast with 99.9% of all orders shipping within 1 business day!!


Learn more about BUGSPRAY.COM and why it's never been easier or safer to do your own pest control.


Please show your support for our business by purchasing the items we recommend from the links provided. Remember, this is the only way we can stay around to answer your questions and keep this valuable web site up and running. Thanks for your business!