Fungus flies are a small fly which needs a lot of moisture to survive. Unlike other small flies which are able to live on most organic matter, fungus flies live on the fungus which is growing in moist and fertile soil. These flies are about 1/16″ long and usually black in color.


Related articles:          BITING FLIES          BLOW FLY          DRAIN FLY          FLIES          FRUIT FLIES          GNATS          MAGGOTS          PHORID FLY
Other Information:         PEST ARTICLES


FUNGUS FLY BIOLOGY *
There is not much data available about their life cycle, but it is known that they become adults in less than two weeks. It is also known that they need moist soil to live and that household plants seem to be able to provide this environment quite well. Homeowners have a tendency to over water or let water accumulate in the catch trays of plant pots. This water supply allows fungus to grow in the soil on which these flies thrive. In extreme cases, the leak from a water line or roof has lead to infestations. These flies live outside and are attracted to light. Deck and patio lights will attract them to your home and once inside, they will nest where moisture and fungus is able to accumulate. Fungus flies are easy to control. There are many products which can be used and they work in many environments.
FUNGUS FLY PROBLEMS *
Fungus flies commonly infest anything moist and full of organic matter. Such areas include sink drains, garbage disposals, recycling bins, house plants, water trays under freezers or refrigerators, litter boxes, pantries where vegetables or fruit is being stored, mud rooms which stay moist, damp crawl spaces and basements.
FUNGUS FLIES IN THE NOSE *
Fungus flies become a nuisance to people because they're readily attracted to CO2. That means these little flies can detect human breath which they think is something decomposing. So once in the home, fungus flies will find people and focus on our mouth, nose, eyes and other moist areas. And though they don't bite, its annoying and to many people, disgusting!
FUNGUS FLY TREATMENTS *

Fungus flies are easy to control. The use of PT-565 as a space spray will take care of any adults flying around the room you treat. However, this will require regular treatments but it can be used as frequently as is needed since it's safe for all areas of the home.

PT-565: http://www.bugspraycart.com/insecticide/aerosol/pt-565-xlo
FUNGUS FLY STICKY TRAPS *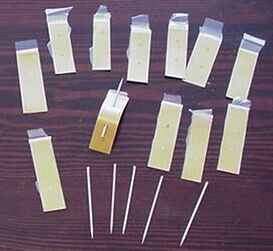 To help control the problem, set out some FUNGUS FLY TRAPS in plant pots and around other areas where you have seen activity.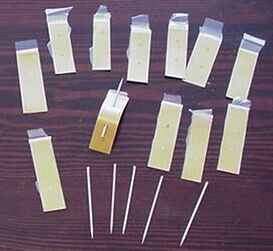 Bug Sticks:  http://www.bugspraycart.com/traps/glue/bug-stix-6-stx-12-pads
FUNGUS FLY ELECTRIC TRAP *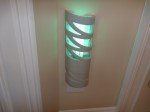 Another trap which works great for them is the FLY WEB ELECTRIC TRAP. Install one in any room which has a problem and it will quickly start catching flying adults.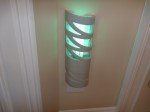 Fly Light Trap: http://www.bugspraycart.com/traps/fly/fly_web
FUNGUS FLY LIQUID SPRAY FOR INSIDE THE HOME *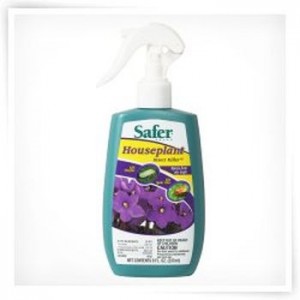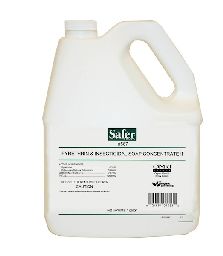 Lastly, potted plants should be treated by watering them with an adulticide. For the plant soil, treat with the organic MULTIPURPOSE INSECT KILLER.  It works great on fungus flies and is approved for organic gardeners. If you find the flies accumulating on the plant, go with the organic HOUSE PLANT AEROSOL.

Organic Insect Killer: http://www.bugspraycart.com/organic/liquid/multi-purpose-insect-killer-24-oz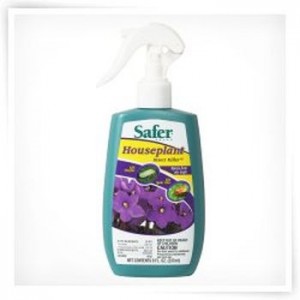 House Plant Insect Killer: http://www.bugspraycart.com/organic/aerosol/houseplant-insect-killer-10-oz
For potted plant soil treatments, just mix some up Multipurpose Killer in a watering can and water using the normal amount you would apply to the plant. By soaking the soil you'll remove this location as a fungus fly nest site. This treatment will control the larvae and adults.
For the plant, spray the House Plant Aerosol when you see activity. This can be done throughout the day if needed but in most cases if you treat the soil, you'll remove the source of the problem and regular treatments to the plant itself won't be required.


FUNGUS FLY TREATMENTS FOR TREES AND SHRUBS *

In some cases, you might find fungus fly problems in the yard. This can happen seasonally and are usually related to some kind of food, plant, mold or moisture source. These outbreaks can result in millions hatching and taking over. To control such outbreaks, so with CYONARA RTS. This product can treat up to 16,000 sq/ft well and since it comes with it's own hose end sprayer, it's easy to apply and ready to go. Simply hook it to your garden hose and start spraying any tree or plant with fungus flies and they'll quickly be controlled.

Cyonara RTS:  http://www.bugspraycart.com/insecticide/liquid/cyonara-32-oz-rts
CONTACT US *
Give us a call if you need further help. Our toll free is 1-800-877-7290 and we're open Monday through Thursday, 8:00 AM to 7:00 PM. On Friday, 8:30 AM to 5:00 PM and on Saturday, 9:00 AM to 2:00 PM (Eastern Standard Time).
Email questions here:   http://www.bugspray.com/about-us/contact-us
Order online and get a 5% discount! We ship fast with 99.9% of all orders shipping within 1 business day!!


Learn more about BUGSPRAY.COM and why it's never been easier or safer to do your own pest control.


Please show your support for our business by purchasing the items we recommend from the links provided. Remember, this is the only way we can stay around to answer your questions and keep this valuable web site up and running. Thanks for your business!