Iguana lizards are considered to be an "invasive" animal here in the United States. Indigenous to Central and South America, Iguana are sold and kept as pets here in the states. This has indirectly led to their existence in the wild. Currently, they can be found in Florida, Louisiana, Texas a few other southern states with climates that can support their lifestyle.
Related articles:     BULLFROGS        CUBAN TREEFROGS        CURLY TAILS        FROGS       SALAMANDERS       SNAKES        TOADS        TREEFROGS
IGUANA INVASION *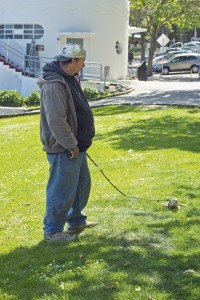 Once in the wild, it was just a matter of time before released iguana began to conflict with people. In South America, they can grow to 4-5 feet in length, but here in the US, it's uncommon to find them larger than 3 feet. But for most people, seeing the iguana in the yard is unsettling!
IGUANA IN THE YARD *
An iguana can exist in arid or wet climates. During a drought, they'll routinely settle close to water. This leads them to pools, streams, ponds and any body of water where food will be active for them to harvest. Iguana eats a broad range of plants so any yard with healthy green growing shrubs, flowers or bushes can become their home.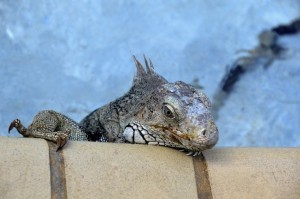 HOW TO KEEP IGUANAS AWAY *
The good news is chasing iguanas away is pretty easy. Just applying iguana repellent where they are entering the yard and spraying any plant you want to protect will get them top relocate immediately.
IGUANA REPELLENT *
First, use repellent granules where they are known to enter your property. The best iguana repellent is made from an all natural, low impact blend of food grade actives. It comes in both granules and spray. Iguana will detect its presence and stay away from where it's applied.
PEST RID GRANULES should be set out along trails, property borders, around foundations, alongside walkways, patios, decks and other areas where iguana are seen foraging, roosting or nesting.
The granules are not strong enough by themselves to chase them away, but they're designed to both absorb and keep the liquid Pest Rid active longer. Typically they'll extend the treatment a good 50-100%, so you don't have to spray but once every 30-45 days. Coverage is 250 sq/ft per pound, so the 2 LB jar will treat up to 500 sq/ft.

If you get the gallon size, you'll need a good PUMP SPRAYER like the one above to apply it. Alternatively you can get a TRIGGER SPRAYER which has a 3 foot long hose that fits into the jug making it easy to apply right out of its container.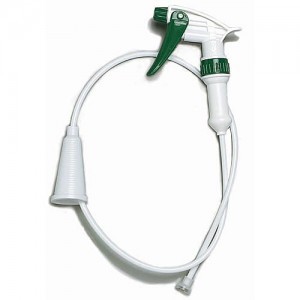 SET OUT IGUANA TRAPS *
Lastly, set out some baited IGUANA GLUE TRAPS. We have two types. One is for use inside the home and can be placed along baseboards, under furniture, on countertops or anywhere iguana are foraging.
These traps are very effective at catching and holding common nuisance iguana. They include "pellets" which are essentially insect pheromones which are dropped onto the glue trap prior to setting them out. Undetectable by people but quickly found by foraging iguana, these boards can be used to trap out local populations that have made their way inside the home.